Sustainable Woodstock News
October 2020
Hi Everyone,
This month, we say thanks to Sustainable Woodstock in Vermont and to some new local legends and hotel builders; we tell you about an exciting online after-school careers club for teenagers who'd like to consider jobs related to climate and sustainability; we encourage personal climate action and encourage you to plant a tree during National Tree Planting Week and while you're at it why not talk to Andy Howard about a heritage fruit tree for your home as well .... and if it's not your home then why not suggest to your landlord to plant a tree for the climate and you ....but please look after it in the early years. We also hear again from our local heroes, our farmers and their teams, with their recent diaries and our resident Woodstock birder letting us know what to look out for; we also have much more so don't forget to scroll right down to the bottom.
Sustainability is all about our local community as well as the bigger picture and
I
was heartened this month when a friend shared her idea to organise a COVID-secure street meeting to start a conversation on encouraging a sense of community. I was heartened because many of us hear so much negativity at the moment ... she was being imaginative, positive and I think quite brave. I thought it was a good idea and very soon afterwards she produced a note for everyone's letterbox and held a meeting just 2 days later. About 50% of households fed back; the day turned out to be a cold and windy evening; chairs were arranged in a
circle and everyone
introduced themselves; concerns were aired around COVID and lockdown experiences. Discussion included: ways of contacting each other; an exchange of ideas around possible equipment lending and trading services such as childcare, etc. Meeting face to face at this time , even at a distance, was good for everyone and especially to meet the new faces who had moved in recently. Everyone agreed to try and meet face to face again and for a short newsletter to be produced for those who couldn't make it. I've read that initiatives like this help residents feel safer, can bring generations together, the street feels friendlier and helps people feel less isolated and lonely .... and let's face it we probably need that right now. One person doesn't make a community though and it will be down to us all to try and make it work. So thanks for the proposal.....it already feels friendlier. What about where you live?
Hope you're all keeping and staying well. Hilary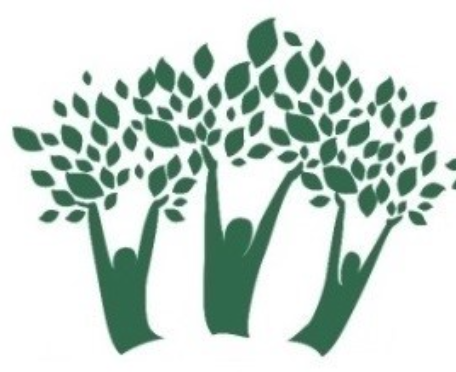 THANKS TO:
Our friends in Sustainable Woodstock Vermont USA who happily shared a free screening of the film with us in September
ICE ON FIRE Recommended documentary. Ice on Fire film explored the ways we can reduce carbon in our atmosphere and explains clearly why reversing climate change is now urgent. Visiting visionaries and scientists young and old, the film explored the deep hope that we can turn away from the brink. The film says: "Is it game over? Or is it game on? We have the ability, the capacity, and solutions to reverse global warming ....but we have to act now.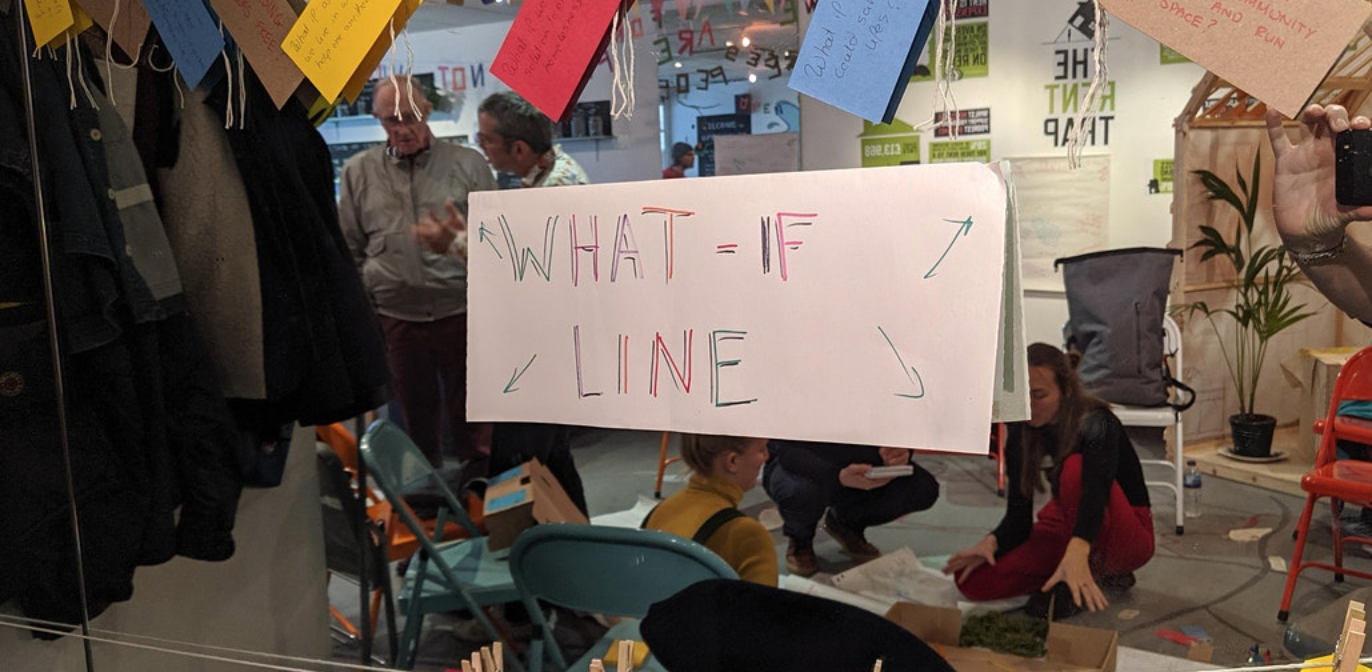 After School Careers Club (online) EVENTBRITE
Careers Advice for Teenagers
From people working in jobs related to climate and sustainability.

About this Event
From A levels to a job saving the planet: Q&As with professionals in "green-tinted" jobs. But what skills do you need, what courses can you take, what paths can you follow to join in? Come and meet some people working in a range of jobs which just happen to involve doing something good for the planet, and its human inhabitants. Find out how our speakers made it to where they are now, and ask their advice about your own decisions and journey.
Original watercolour,
Rod Craig
2020
The Big Picture ....
Keep painting your small part of it
CLIMATE ACTION

National Tree Planting Week will be upon us soon
November 28th – December 6th
Now is the perfect time for Climate Action ..... plant a new tree, a couple of trees, a woodland, an orchard or a hedge ..... and if you have to have a fence then a hedge as well! Where? In your garden, your school, ask your landlord, ask our council if they can find a site, take a look around. ... find ideas from

the Woodland Trust.
Living in Woodstock we are so very lucky to have Blenheim's parkland on our doorstep and to have free access to such a wonderful ancient and natural woodland ….. but it's not the same across the UK or even in Oxfordshire. The UK has less than half the tree coverage of countries such as France and Germany ….and yet trees are one of our best natural solutions in our fight against climate and nature breakdown ….. why .... because they capture carbon, remove pollutants from the air, provide shade and provide habitat to our pollinators and other wildlife.
A campaign called
More Trees Please
is being fronted by Dan Snow on behalf of Friends of the Earth (FOE) and is calling for our government to commit to doubling woodland cover. I've mentioned
OXTREES
before who are working together with FOE on a project to double tree cover in Oxfordshire and hopefully some of you will have contacted OXTREES about being part of this project or a similar campaign group.
Please think about whether you have the site and of course the money to spend on a tree or a few trees. Sometimes schools can have trees for free. Remember to seek advice for the right tree for your site, a tree that will make you happy too, find out how to care for it in early years, those that are best for wildlife, ask about naturally pest resistant fruit trees that taste and keep best, ……. please remember to water frequently during first few years.
So, throughout the pandemic you can make a difference by planning to plant a tree and if you have no room then you can also
donate to one of the UK schemes
… usually starting from £3.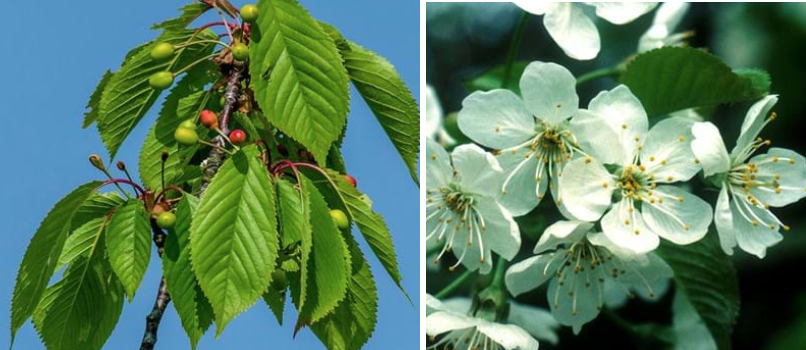 COMMUNITY ORCHARD UPDATE
September 2020
CLIMATE ACTION - Now is the perfect time for planting a fruit tree or orchard

National Tree Planting Week ?
Graham and I spent a valuable and interesting morning with Andy Howard of Heritage Fruit Company ... our local fruit tree and orchard expert. We examined each tree for growth and health and in a single morning, we learnt of different approaches to pruning depending on whether the fruit has stones or seeds (pips); we carried out summer pruning of apples to encourage flower and fruit production; were instructed on winter pruning to encourage growth next year that will help shape the future tree. We were reassured to hear that the smaller trees were not doing as badly as we first thought but were on smaller rootstocks (M27). We were also reminded that some of our varieties will blossom early and others later and so once established will give a beautiful prolonged experience during spring and an extended fruiting season. Overall the orchard has been given a clean bill of health by Andy. If you're thinking of having a fruit tree, orchard or need some help with an old tree or orchard then Andy is your man (see below for contact information) Location of the community orchard towards the end of newsletter.

ANDY HOWARD - ORCHARD SUPPORT & GURU
If you are thinking of a tasty fruit tree or an orchard, cutting carbon or supporting wildlife ..... or all of the above ...then we highly recommend Andy's Heritage Fruit Company.
Andy is not only local but also a fount of knowledge on all things orchard. He surveyed the land, helped plan our orchard, advised us on planting and maintenance....and much more. His Heritage Fruit Company is helping to save our fruit tree heritage by bringing back traditional varieties of rare and tasty apples and other fruit, many of which are now endangered. He has a love and passion for his work that comes across when you meet with him and is also enthusiastic about wildlife and runs courses for Berkshire, Buckinghamshire, Oxfordshire Wildlife Trust (BBOWT), Earth Trust, Greensands Trust and is a founding member and a trainer for the Mid-shires Orchard Group.
He supplies trees for local and national organisations including the National Trust, BBOWT, Woodlands Trust and Wiltshire Wildlife Trust. He's often in attendance at local county fayres such as the local Wychwood Fayre and he's booked by gardening groups, Women's Institutes and community, regional and national organisations for talks on all aspects of fruit tree growing and orchard management ....and is a qualified teacher and trainer (PGCE FE).
He'll also prune for individuals, private business, councils and charities and offers orchard surveys and consultancy advice on all aspects of orchard management and orchard renovation.
CLICK HERE : All About Apples - 6 min YouTube of Andy at Treefest at Forestry Commission`s Westonbirt Arboretum.
Contact Andy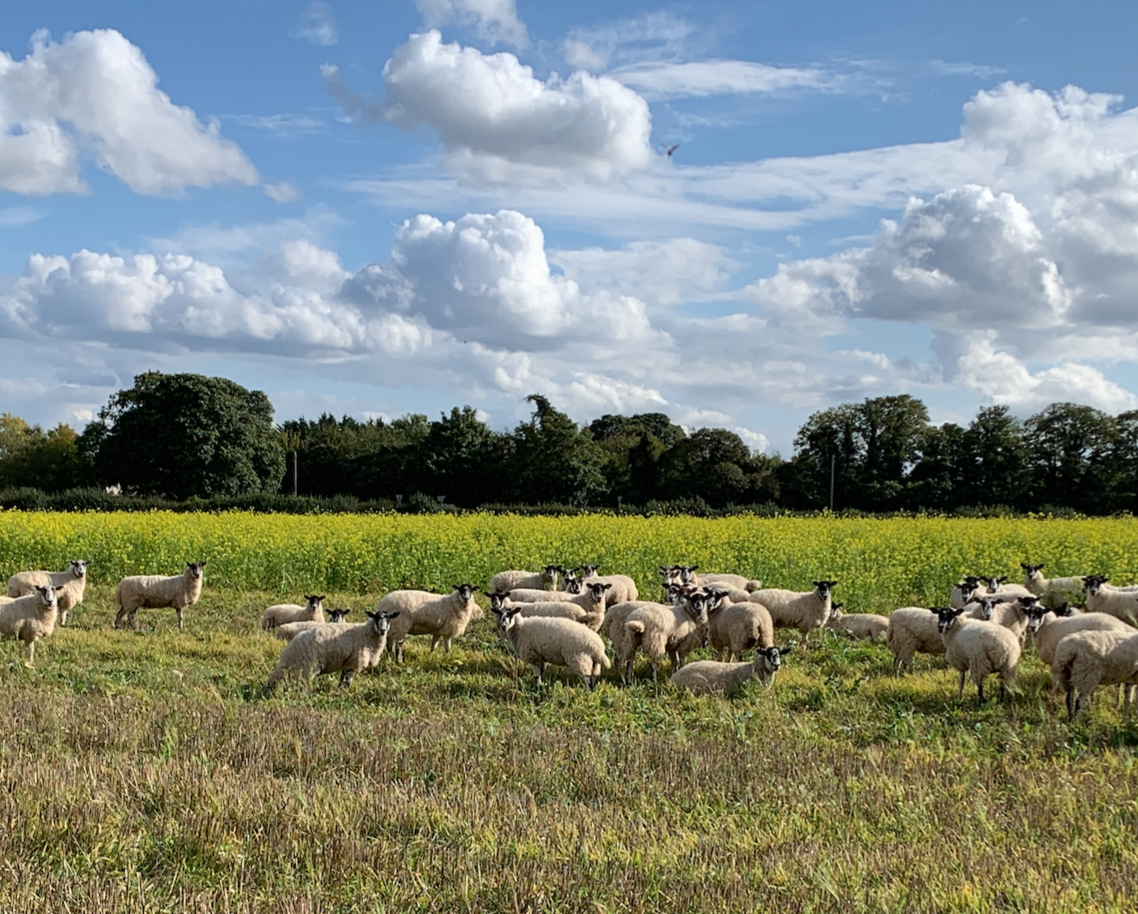 October at Perdiswell Farm, Woodstock
A Change of Thinking James Price
Autumn, meteorologically starting on the 1st of September but astronomically starting on the 22nd, I think the latter is more relevant this year. Following my closing paragraph last month, we have completed harvest, the sheep arrived last Wednesday (30th) and our Oilseed Rape has on the whole grown, a success on all fronts. Harvest 2020 will be one that we talk about for many years to come but always in the context of "it can't be as bad as 2020!" The benefit we have though is that we wipe the slate clean and start again and so far, we have nearly 40% of this autumns planting finished already in excellent conditions. Our worry is that the terrible weather forecast in the first few days of October is a repeat of last year but as was pointed out to me, we don't trust a forecast for one day in the summer and yet we're all convinced that a long range one is going to come true at this time of year.
The exceptional period of dry throughout most of the month has meant that we have been flat out again, and once again we have all had a few late nights. George is currently holding the record, he finished rolling to beat the rain at 0200 last week, generously I let him come in at 1000 and then we ribbed him about stretching the job out for the rest of the day. A lot has been achieved though, our Winter Barley is planted, some of the wheat to, the footings are in for the new cattle shed, muck has been spread and ground worked. We've got about 5 more good days of planting to go which we got even in the awful October last year. Normally we wouldn't start planting cereals until mid-October as we want as many weeds as possible to germinate first, blackgrass being our number one enemy but rye grass and brome are important to. There is a magical period though where the weeds have germinated and yet the yield potential of the crops is still at maximum, the trouble is no one has told the weather this and so it doesn't always coincide with being able to actually plant anything.
Our cows are coming in from the fields on the 10th and with the 350 sheep happily munching their way through the mustard we are back to being a mixed farm again. Everything has grown so well though that I had to invest in a new topper to mow the cover crops and also the oilseed rape volunteers (the seeds left behind from the combine). It's quite a change of thinking for us as we would traditionally use a herbicide to keep the fields clean however having things growing is much better for the soil as it keeps it alive. The growing plants absorb energy from the sun and push exudates into the soil, at the same time they act as water pumps so help to dry things out after heavy rain and also shelter the soil from the weight of water that falls from the sky. The flipside (there is always a flipside) is that they also encourage slugs to breed and can act as a green bridge to carry disease in to the following crop.
A first for me this month was drying the mustard that we grew using only sunshine and wind. We have a large drier for conditioning the crops we grow before they go into store as they will not keep unless we do and we can't sell them if they're too wet. However, the drier needs nearly 40t (metric tons) to fill it before we can turn it on and yet our mustard yielded a rather disappointing 1.25t and a lot of very green weed seed. I tried blowing air through it using a special fan we have but it wasn't working so when we had some really hot windy days I spread it out across the concrete about 10mm deep and then pushed it back into a heap at night. After two days it's lovely and dry and is now in bags waiting to be cleaned ready to plant next summer.
It's been fantastic being out and about so much as I've seen a lot of wildlife again this month. The swallows and house martins have now all left and I can't say I blame them, the youngest hung on for a long time and I hope they are safe on their long journey south. There are 5 roe deer that seem to be enjoying the fields by my house and I've been hearing tawny owls calling when I'm laid in bed. Both our beekeepers have been very pleased with all the additional flowers that have been around and the bees have been busy building up reserves for the winter. Tradition says that an abundance of hedgerow fruit is a sign of a hard winter and this year there seems to have been an awful lot. The blackberries are particularly sweet this year but that is probably a sign of sunshine at the right time. One thing I have noticed is the huge number or acorns, I don't know if it's significant in any way, perhaps someone could enlighten me?
Fingers crossed that everyone stays safe and that the second wave of COVID doesn't affect you, short days and long nights lie ahead and I hope we don't have to endure them locked away.
Woodstock Birder in October
Bob Pomfret
I write a report each month for the Woodstock and Bladon News. The trouble is I have to write it ten days or more before the publishing date which involves a bit of anticipation and guess work. A couple of weeks ago I was enjoying watching butterflies on the OWL reserve and hopeful that the Indian Summer might stretch into October.
Well here we are, October 2nd and Storm Alex is passing by with all the cats and dogs she/he* can muster. Saturday morning's raking session in the Community Woodland has been postponed for a week and my hopes for Autumn sunshine feel a little forlorn.
But, isn't that the good thing about living here? You just never know. A week or so ago it was warm enough for a swim in the River Cherwell, this week the Cherwell would probably eat me if I was mad enough to jump in. Next week? Well, truth be told, I probably won't be swimming in the river. However, our late summer butterflies are amazingly hardy. There's a decent chance the weather will be good enough to find them out on the nature reserve and back in our gardens. It is worth keeping an eye out for three species in particular: speckled wood, comma and red admiral. The red admirals seem particularly spectacular at this time of year. The best place to look for them is feeding on ivy blossom. On the OWL reserve they love the ivy on the dead elms close to the entrance from Budds Close.
Looking forward into October and beyond, more birds will find their way onto the reserve and other hedgerows. If they are looking for berries they should be happy. It has been a brilliant year for both haws and sloes. One particular bird to listen out for is the chiffchaff. After going quiet in mid summer they begin to call again in September and I'm sure one or two will hang on into October before heading to southern Europe and Africa. I managed to hear one today before the rain really set in.
That's another good reason for enjoying October, it's a transition month. The winter thrushes, redwing or fieldfare, will turn up soon. Redwings are usually the first to arrive. It makes me smile that for a few days they may meet up with any late departing chiffchaffs or swallows. It's always a good day when I get to see both summer and winter migrants at the same time.
So, let's not despair. Hopefully by next weekend the sun will be out, and we can pick up our rakes and get to work in the woodland and orchard.
*I wasn't sure if Alex was chosen as a male or female name. I've just looked it up. I still don't know, but just in case you're interested, Alex turns out to be a French storm. When we get round to naming a storm it will be Aiden, followed by Bella. You can find out more on the Met Office website.
For a lovely 3 min YouTube showing the subtle differences between the
Redwing, Fieldfare and Song Thrush.
HOLLYHOCK WALK LEGENDS - THE SEQUEL !

Pictured below in the Community Orchard, top to bottom and left to right
Graham, David, Tom, John, Nicola, Joanne, Wendy and Trevor.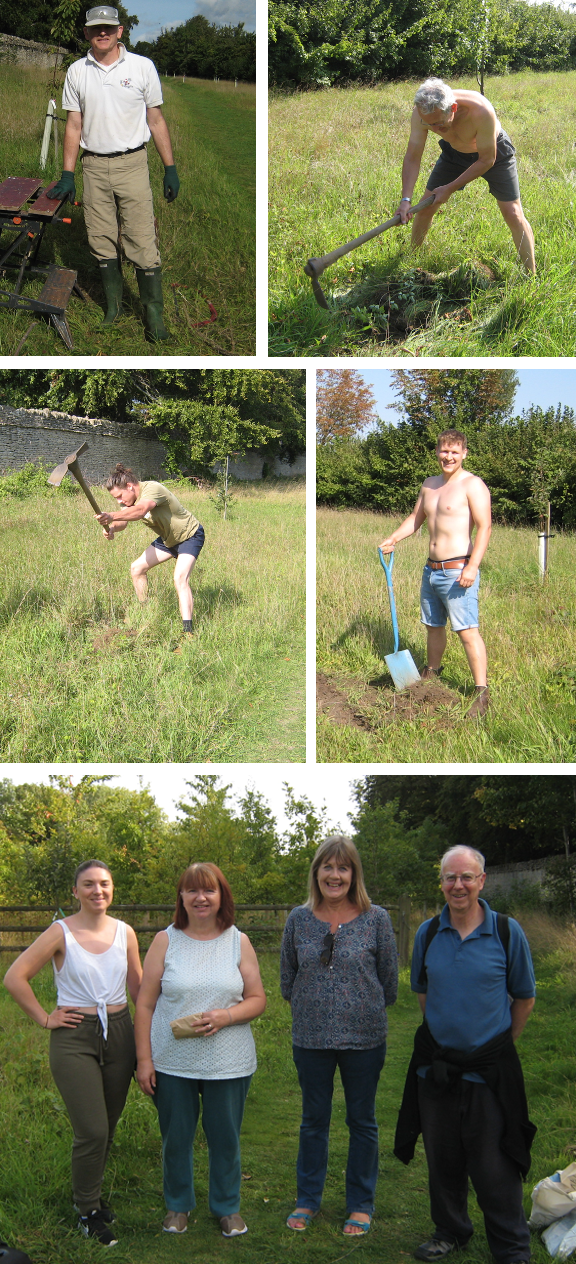 CLIMATE ACTION
BEES & BUTTERFLIES LOVE HOLLYHOCKS

Last month Joanne Onions told us the lovely local story of the Hollyhock Walk and the legends, John and Pete, of Old Woodstock who created it. Once Sustainable Woodstock heard the story
from
a regular orchard walker and her son and that the walk was likely to be lost because of the new housing development, we offered to try to recreate something similar in the Community Orchard. We asked them to spread the word and start collecting seeds.
So now we have New Woodstock Legends to add to the story. Those who prepared the hard ground, those who collected seeds and sowed the seeds for Hollyhock Walk 2.
Progress ? - the section between the end of the Community Woodland and the first glade in the Orchard is sown. It will take a little while to get going but hopefully we will see some growth next spring but likely flower in their second year. Next year - we'll try and sow the next section, between the glades. So please all remember to collect those seeds next year as well. Thanks to Robert Edwards and Dave Baldwin who also collected and donated seeds.
PS. You never know ..... we told the story to the Blenheim developers and they liked it so much they hope they can recreate the walk in the new development.

Photograph below Copyright 2020 Nicola Onions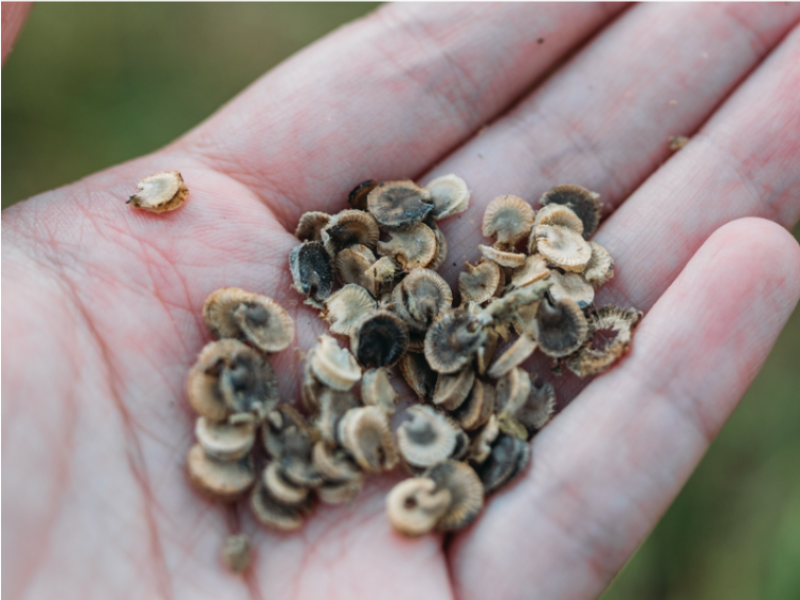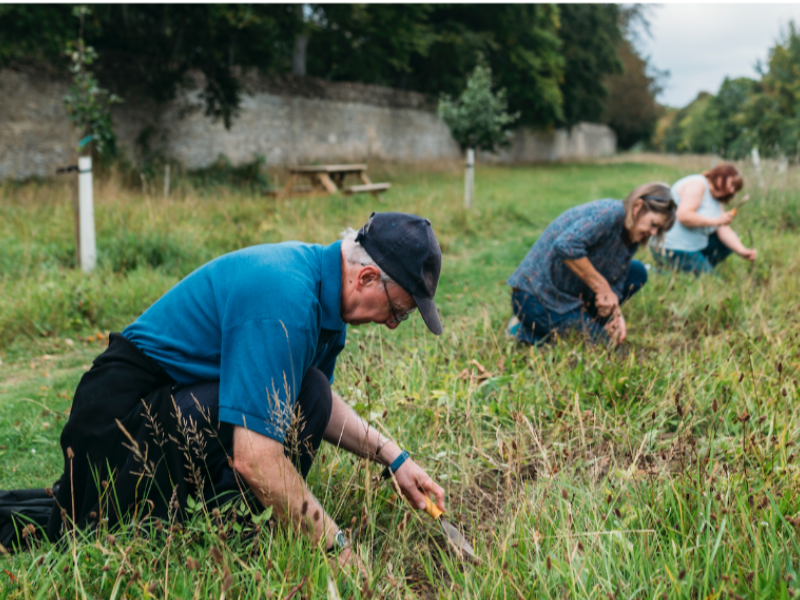 West Oxfordshire's Last Piece of Rainforest'
FARMING WITH NATURE August 2020
Robert Crocker, Glebe Farm *
Robert looks back to August as he submitted a little late for the September newsletter. Farmers are such an important part of the climate solution and as so many clearly enjoy reading about our local food producers I thought we must include in our next issue. Robert farms a 600-acre mixed farm situated between Freeland, Long and Church Hanborough and Eynsham.
Early August sees temperatures well in to the 30's. Perfect weather to cut and bale the wildflower meadows and, despite the shortage of straw this year, my neighbour kindly sets aside 80 acres of wheat straw for our cattle's winter bedding.
August 31st records one of the lowest temperatures for an August Bank holiday. The air is cool, autumnal and the early morning is wonderfully quiet – no traffic noise at all.
This is my first opportunity to assess the damage the recent strong winds have left behind. Huge limbs have been torn from mature oaks, heavy with the weight of wet leaves and acorns. The withering leaves release a pungent aroma that fills the air. Several large willows have been ripped apart and lay strewn, as if hit by an explosion…it will keep us busy this winter (clearing up) but, the log shed will be full!
The spring oats were not quite fit (ripe) when the weather broke and have now lost their golden colour to a rain stained grey. I fear their milling potential will have also been lost but, they are still standing and will be harvested at the first opportunity of dry weather.
I am drawn to the sound of multiple bird song; flocks of linnet descend from the hedges to feed in the standing crop.
One of life's simple pleasures is the picking and eating of field mushrooms. The heavy rain has triggered the emergence of a multitude of different fungi. It is particularly pleasing to pick my first field mushrooms from the middle of our large field named "Lancashire" (if anyone with local knowledge knows the origin of the name, I would be most interested). Upon taking on the tenancy, I reinstated the fields to their pre-intensive arable status of pasture. Each year has seen the pastures improve and with the help of the cows (some 12 years on) conditions are favourable for mushrooms.
Walking downhill in the direction of Eynsham, I climb over the wooden gate that takes me from my own land to City Farm. Ten years ago, I began the management of this unique 250-acre farm. Entered into a Higher-Level Stewardship scheme, the main objective has been to lightly manage a mosaic of arable and pasture, encouraging and enhancing flora and fauna…it has been a great success. City Farm has never been farmed intensively, resulting in a time capsule of a bygone rural era. Ten years have passed quickly; I feel fortunate to have been custodian of what I call 'West Oxfordshire's last piece of rainforest'. As the yellow planning notices display the inexorable progression towards the Garden Village development (which will adversely affect City Farm) I reflect on the countless hours spent at Public meetings in an attempt to highlight the ecological value of this entire area.
It will be interesting to see if both promoter and District Council stick to their stated objectives of a net ecological gain for the Garden Village …time will tell.
Meanwhile Autumn beckons.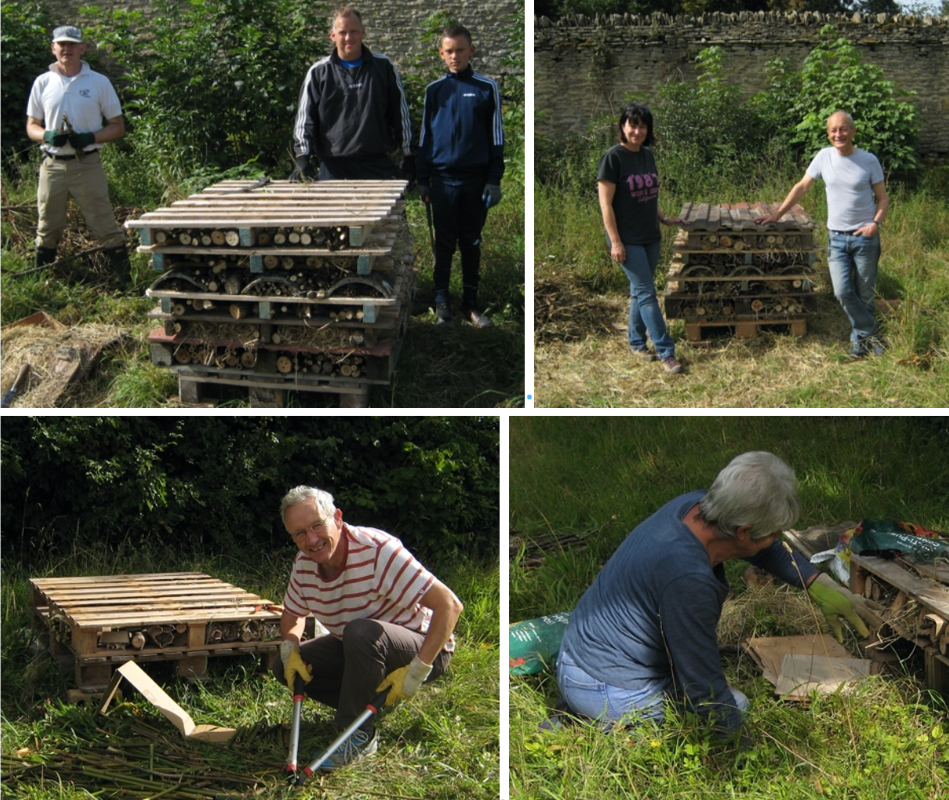 A VERY WELCOME NEW
HOUSING DEVELOPMENT
Thanks to those who made it to the Community Orchard on a lovely September morning and to
all those who donated redundant materials from your garages, gardens and work places and especially Chris Liversedge of Trinity Properties.

The Bug Hotels are now finished and weatherproof (we'll see!) .... we plan to just add a 'green' lid to each one so we can add some additional interest for us and the insects by growing something different on each of the hotels.
The hotels will become home for things like solitary bees, frogs, earwigs, spiders, hedgehogs, voles, lizards, etc. Insects are
generally
unappreciated for their role in the food web; they are the sole food source for many amphibians, reptiles, birds, and mammals and will be very useful as pest controls for our organic fruit.
Passersby have been admiring everyone's handywork and some decided to make one for themselves. Here's a link for ideas on how to make one ... from the
Eden Project
and
for schools from the RHS
.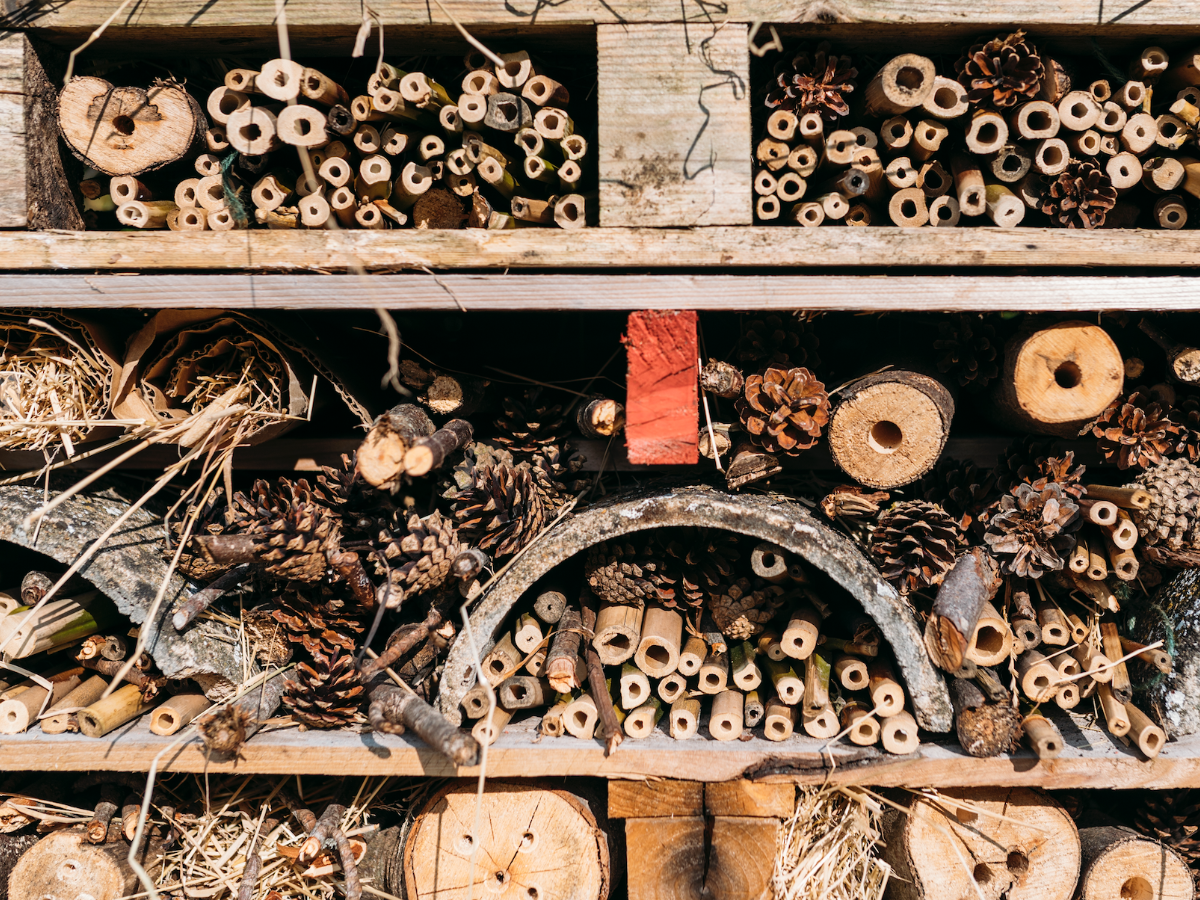 KEEPING GOOD STUFF OUT OF LANDFILLS
RE-USE
Freegle, Freecycle, Charity Shops
&
We
Love
Woodstock Facebook
Please don't throw your old stuff away as someone, somewhere may still find it useful. Or maybe you're looking for something? As well as donating to charity shops, consider joining up with your local
Freegle
or
Freecycle
and offer your things to their members..... m
embership is FREE.
Freegle and Freecycle are grassroots groups and entirely nonprofit movement of people who are giving (and getting) stuff for free in towns and neighbourhoods.
Items must be legal, appropriate for all age-groups, and given away for FREE. Each local group is moderated by local volunteers.
Remember
as well that
We Love Woodstock Facebook
has a regular post hosted by Nickie Rogan 'Needed ? to Offer ? to Sell?'.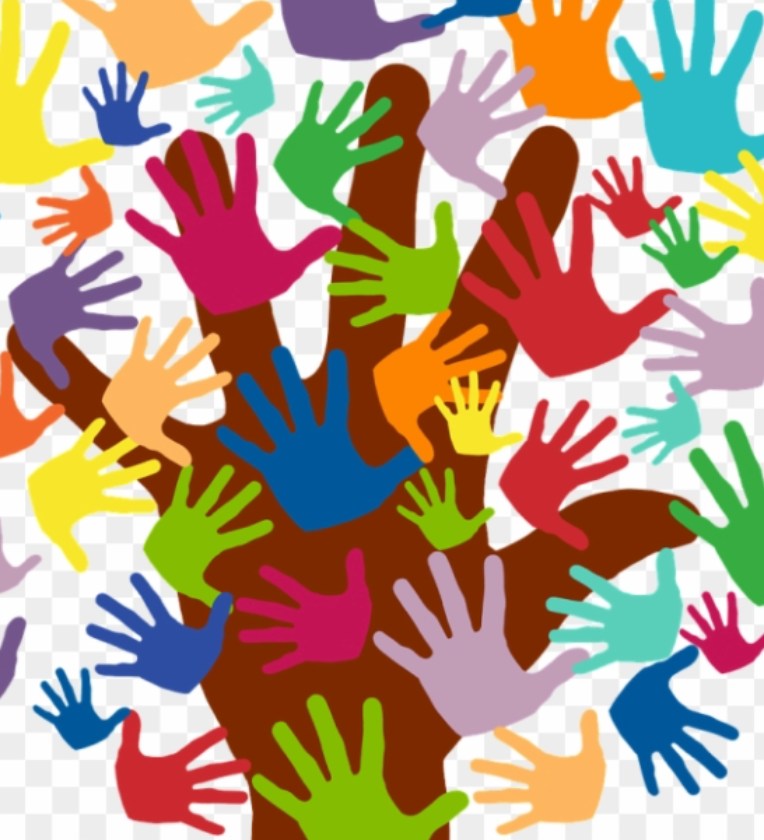 SIGN UP AS A VOLUNTEER?
FRIENDS OF THE COMMUNITY WOODLAND & ORCHARD
OUTDOORS
& COVID SECURE SOCIAL DISTANCING
Children and vulnerable are warmly welcome but
must be accompanied by their parent or guardian.
or add to
WhatsApp Group
please send you mobile number as well.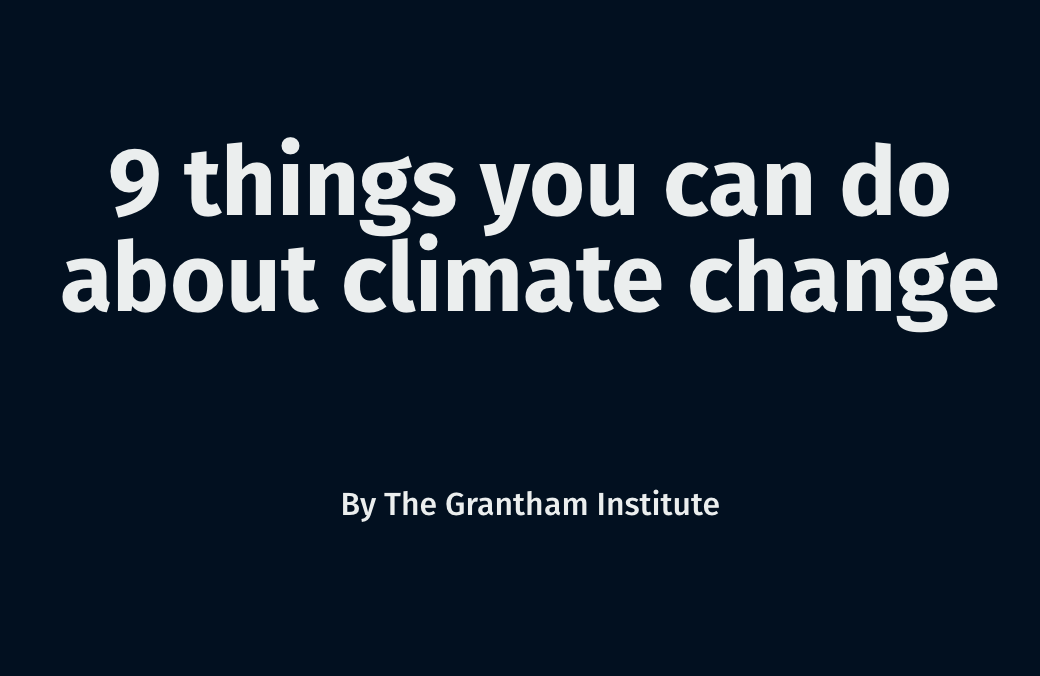 9 THINGS

https://www.imperial.ac.uk/stories/climate-action/
Extinction Rebellion XR is a global environmental movement with the aim of using nonviolent civil disobedience to compel government action so that we avoid tipping points in the climate system, biodiversity loss, and the risk of social and ecological collapse. For those who think they might like to be more active take a look at
https://www.xroxford.org
and sign up for their newsletter. Other groups are out there that may be of similar but different interest such as Greenpeace
https://www.greenpeace.org.uk
or Friends of the Earth
https://friendsoftheearth.uk
.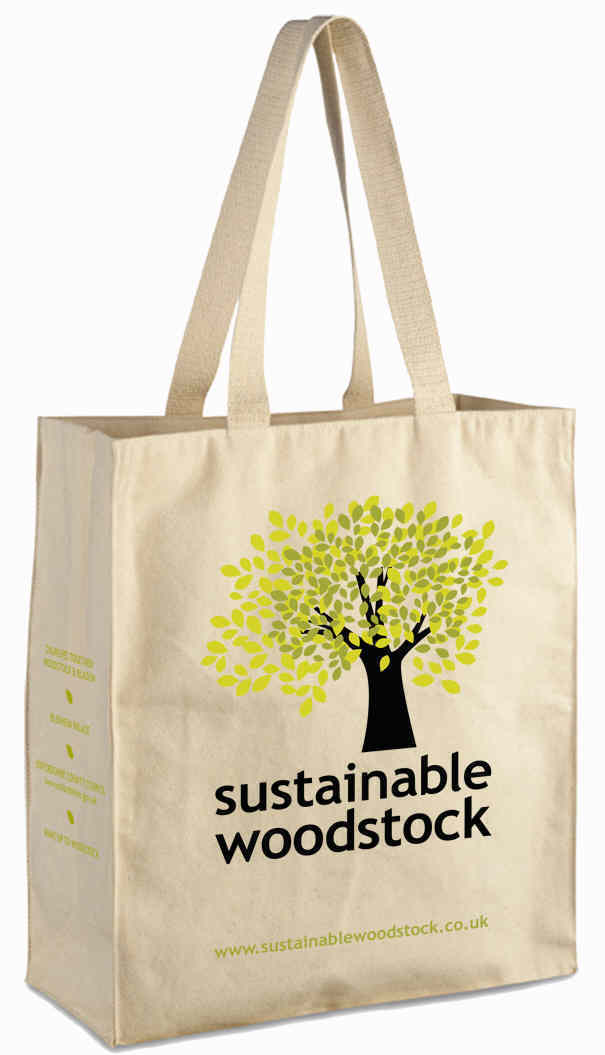 FOR SALE
We generate funds for our
projects by selling bags to you or your business
- one at a time is fine by us.
Prices
Jute bags @ £2
Canvas large and small Reduced to £3