Hilary's Newsletter

Sustainable Woodstock News




DECEMBER 2019

Hi
Everyone

,

And hello to the newly signed up from Saturday's Festive Fayre in Woodstock. Thanks for taking the time to talk with us, sharing ideas and some offering to volunteer occasionally. "Once in a while we need a doctor but we need farmers every day of the year" Farmers will be important in the fight to tackle climate change and as the NFU recently documented its aspiration for net zero agriculture by 2040 we thought it would be an idea for us to hear and support one of our own farmers, James Price of Perdiswell Farm. He agreed to write a blog for us and so with so many challenges ahead for James and his family including Brexit looming, I hope you'll find time to follow James' blog.

In this issue we also include a link to Costing the Earth on BBC Sounds with an interesting conversation on the possibilities of reaching carbon zero. We feature the Safe Routes project for new and safer cycling/walking in and around the environs of Woodstock and we visit Eynsham's wonderful Market Garden and wish we could have something similar in Woodstock. We have ideas for gifts that can start the climate fight back, tips for reducing festive food waste and remind you of the eco-friendly festive tips.

We ask you to be very much aware of and wary of "science deniers". These deniers can lead some into believing that there is no point in us taking action but there really is a point and there are solutions. Radical government policy reform is what is urgently needed but lifestyle changes by us will definitely help to combat global warming. Keep up the good work and don't give in to the deniers.

We plan to show an optimistic documentary film called "2040" in the New Year that demonstrates how things could be turned around with solutions that we already have. The recent Extinction Rebellion XR procession in Witney organised by XR Charlbury are trying to draw everyone's attention to the fact that we need to ACT NOW. Not everyone can be a rebel but you can support the cause. We also ask you to check out your candidate's record on the environment voting/interests and encourage you to make sure your vote is a vote for climate action.

So Season's Greetings and Happy New Year everyone Enjoy festive food and drink and let 2020 be the year you decide to not only eat healthier but become more picky with your food and ….. try and buy local and seasonal fruit, veg and meat, try less meat, vegetarian more often or at lunchtimes, choose less plastic, try to cook from scratch, be less wasteful and learn to compost at home or compost on your doorstep with our local authority green /food waste bins. And if you don't have a green bin because you have a small or no garden then have a chat with a neighbour….maybe you can share.

Hilary Brown Chair
Our small actions are really part of a bigger picture.
Wake Up To Woodstock & The Festive Fayre
One highlight for us was a 10 year old who came to the desk and announced "I Want to Save the Planet" Massive thanks to Suzanne Turnbull and Wake Up to Woodstock who allowed Sustainable Woodstock to participate in the Festive Fayre this year. If you didn't make it you missed some very talented and friendly small businesses and artisans from around our area. We had little to sell (our wonderful sustainable bags and books from Rachel at the Woodstock Bookshop) but we hoped shoppers would stop to chat about our projects and campaigns ..... which they did. Some sought practical advice and some wanted to share their good stories and ideas. Newcomers signed up to stay in touch by e-newsletter and some to volunteer occasionally for our outdoor projects.
Thanks again Wake Up to Woodstock.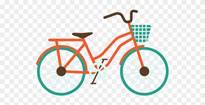 Update from Safe Routes
Safe Routes, a sub-group of Sustainable Woodstock have had some positive meetings with Blenheim Estate recently and we hope that some new and safer cycling/walking possibilities will result....spokes crossed. If you have ideas please be generous and share them with this group. Email: colin.carritt@tiscali.co.uk
Gift Ideas from our Community Orchard?
75% sponsored .... only 20 left.
Have you thought about sponsoring a tree in our Community Orchard for a relative, friend or loved one. A one-off payment only (not perpetual payment) that brings nature and fresh fruit into our community for generations to come. Sustainable Woodstock will care for the community orchard but if you wanted to join with us on maintenance days and may be learn/teach new skills or make new friends...or if it's simply a gift you want .....we'd love you to sponsor a fruit tree.
To read more about community orchard benefits CLICK HERE. How much to sponsor and how to pay? Costs £30 (single payment) 1) BACS payment. 2) Cheque For details contact as below. Questions or Interested? Call 01993 811975 or Email sustainablewoodstockuk@gmail.com
Perdiswell Farm in November - James Price
November is a month on the farm where I normally expect it to be quiet but in reality we are tidying up and catching up with jobs. What a different year this is though. We've experienced unprecedented rainfall since the end of September that has thrown a spanner into all our autumn planting plans. Too dry throughout September and too wet since but then farmers are never said to be happy about the weather. So instead of our usual workload we've busied ourselves keeping the crops that we already have in the ground growing and working on our new cattle shed. As an arable farmer I don't like to get my hands dirty with livestock but the benefit
they bring to crop rotation for soil health and weed control mean they can't be ignored. In truth I've been bringing sheep here for a long time but this year we had the opportunity to work with our shepherd to bring some of his cattle on to the farm as well.
Our new building houses 40 cows from October through until March/April and they will have their calves while with us. We planted 20 acres of grass for them that will be cut for silage in the late spring and there are already 160 bales of straw from last harvest ready for their bedding. Having grass in the rotation helps us with our weed control, is amazing for soil health and acts as a carbon sink as well. The cow's bedding will leave the shed as lovely farmyard manure and it will be stockpiled for spreading after the harvest that will improve the soil again.
If you've been travelling around Woodstock recently and have wondered why some of the fields turned yellow as if Spring then the answer arrived yesterday in the form of 300 sheep. The crop growing is mustard and these woolly lawnmowers are now busy turning it into lovely sheep muck whilst at the same time their feet are stimulating all the weed seeds to grow. Once they have finished the mustard they will move onto the turnips planted at the same time before they finally leave in mid February to have their lambs back at Steeple Aston.
As for the arable crops then the less said about them the better! The barley sown in mid October has been attacked by slugs and has wet feet from all the rain and is looking very sorry for itself in some patches. The wheat sown at the end of October is just starting to peep through and will hopefully make a good crop. The seed still in the shed won't grow anytime soon and will have to be substituted for spring seed instead. When I mentioned that the last of the wheat was sown on the 1st that didn't mean we had finished. We have over 100 acres unsown on this farm, 250 on a farm we look after at Eynsham (we haven't sown a seed there this year) and over 300 on the new farm we started this year at Water Eaton. We have, however, got the winter beans planted and they should be poking through the soil in the beginning of December.
This is also the time of year when I retreat to the office and Sam (my right hand man) heads into the workshop. I start planning workloads for the spring and also have a chance to make sure all my field records are up to date alongside getting my figures together for our benchmarking meetings in December. At these meetings groups of farmers sit together and go through all their cost of production figures so try and work out how we can improve business efficiency. This sounds like a crazy idea to any normal businessman but in the world of farming it actually works, what works on my farm doesn't necessarily work on my neighbour's and we are also competing on a world market so we can't influence our customers. Having said that, rent and finance figures aren't compared although they are sometimes discussed.
Sam in the meantime will be starting on the maintenance of machinery that sits idle until the spring. It's been lovely to see some of the wildlife on the farm this month as well with migratory peewits and golden plover being two of the highlights for me. Most nights I've heard tawny owls around the farm as well which is a good sign that there are enough mammals around to keep them going. The autumn fruits are going fast in the hedgerows but we have got wheat out in feeders to hopefully supplement the songbirds diets. Keep your fingers crossed that we don't get too much snow before the next newsletter! James Perdiswell Farm www.perdiswellfarm.co.uk
Costing the Earth Recommended Listening BBC Sounds 28 mins
Britain's politicians have been promising the Earth on climate change. Tom Heap chews over the plausibility of their pledges. He's joined by Angela Francis of WWF, green finance expert Michael Liebreich, Ellie Whitlock from the UK Youth Climate Coalition and the editor of Business Green, James Murray
Gift Ideas
Join the Big Climate Fight Back
If you don't want to sponsor a tree in Woodstock's Community Orchard, you might prefer to support The Woodland Trust. There are lots of ways you can join the Big Climate Fight Back. Make a donation to the Woodland Trust so they can plant a tree for you or maybe you would prefer to plant one yourself .... lots of advice on their website.
Local food
the only way forward for a sustainable future.
Shopping Local in Eynsham
Could we Have One?
Lucky Eynsham, I doubt Woodstock could ever be this lucky. Have you visited Eynsham's Market Garden yet? Go with a friend, take your bags, containers, have a coffee, tea and lunch. You can even Click & Collect. Many of the fruit and vegetables are grown in Long Hanborough by the owners, there's fresh bread, cakes, deli produce, cakes, they offer detergent, etc. refills and much, much more. Their priorities are local first, then British, then organic where the price is right. Alongside their comprehensive selection of fruit and veg, they are also the first in Oxfordshire to offer zero-waste shopping on a large scale with over 100 bulk products to choose from. We would love one....wouldn't we? Go see for yourself.
XR Charlbury Red Rebels Mourn the Climate Crisis in Witney
Vote for Climate Action

This Saturday, some of our group joined with the Extinction Rebellion XR procession in Witney to draw attention during election campaigning for climate change and the environment to be at the top of the new government's political agenda. The procession will be repeated in Chipping Norton and Charlbury next Saturday morning (7th December). More and more people want the environment to be one of the top 3 issues in this election. A 15 year old said: "We are tired of hearing about short term issues. We want people to consider the climate crisis as our primary focus. If radical change does not happen now, the adults will be gambling with our futures and the futures of later generations." Know Your Candidate or Party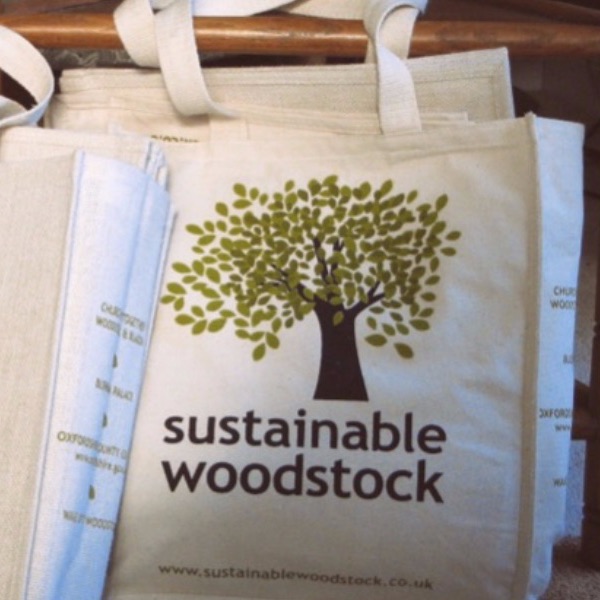 Great Gifts.
We generate funds for our
projects by selling our bags to you or your business
- o
ne at a time is fine by us.
If you'd like some
Jute bags @ £2
Canvas large and small @ £4

Email

Sustainable Woodstock
Ideas for Reducing Food Waste this Christmas
Save the planet's natural resources –
without being a Scrooge at Christmas
21 cockle-warming tips from Friends of the Earth
for a greener festive season.
About Us
Established in Woodstock in 2009, we are a not for profit, voluntary, community group and our aim is to raise awareness of the climate emergency and campaign on environmental issues in our own community and local businesses. Working together, we try to support projects and campaigns that help combat the climate emergency and improve our own environment. We are interested in raising awareness of the climate emergency, energy conservation, waste reduction, improving walking and cycling routes, recycling, bio-diversity, sustainable economics and respect for our planet. Local action is influencing change on national and international issues and we support the aims of the Extinction Rebellion XR to compel government action on climate breakdown, biodiversity loss, and the risk of social and ecological collapse.

Many ask what sustainability means and for us it means we should support a way of living that leads to a better quality of life for everyone, now and for generations to come. We should try to meet the needs of present generations without jeopardising the ability of futures generations to meet their own needs.