Sustainable Woodstock News
August 2020
Hi Everyone,

Hope you're all well and have been able to enjoy the summer so far? If you're lucky enough to have a break ..... hope it's going well, gone well .... or will go well depending on timing. Many will remain home and hope you're able to enjoy the staycation .... and if you're under the weather ... hope you're back on your feet soon.

Before I list the items we feature this month don't forget we can't all make the personal changes we'd like or think we should make for the climate emergency all at once. Make a start with one thing ... become energised or even passionate about that one thing and then move on to the next thing you can change. Don't let the task seem so big ... 'the first step towards getting somewhere is to decide that you're not going to stay where you are'.

This month, I'm keen to highlight a new and very local business named Village Refill that has recently been set up by two friends. It's all about reducing our dependence on single-use plastic, offers an alternative lifestyle that is affordable and comes straight to our door; I highlight a FT article and wonder whether your personal COVID experience has made you think about other changes in your life. Perhaps you've made the most of having more time to think ... granted not everyone has the time or been able to use time to their satisfaction .... and perhaps some are working harder than ever.

We have a link to a great NASA site called NASA Climate Kids ... for children and adults alike, to learn and have fun with facts....great before going back to school; our busy local farmers have offered their monthly insights into their work which many have fed back how much they enjoy; we ask if you can continue to collect seeds and take cuttings of wildlife friendly plants for the community orchard; web report on the developers being in town ...in the orchard we're working on 5 Big Bug Hotels and we ask if you would start collecting materials for them (thanks to many who have already contributed this weekend); we feature video and music in the Rhythm of Climate Change - a different way of trying to capture our attention; we ask everyone if they know of anyone who can offer land or a garden towards a project that aims at doubling the tree cover in Oxfordshire;

Please take a look at the 9 things you can do to help our climate and why not CLICK on the CAGS section and see what other activities are going on in Oxfordshire that you might want to get involved with or hear about.

Finally, we wish to express our disappointment that a recent Blenheim proposal to install a new footpath from Hill Rise to the Woodstock Water Meadow through Blenheim's newly acquired land was voted down by the town council. This proposal had been high on the residents priorities during the Community First town wide consultation last year and would have offered a pleasant daytime walk avoiding the narrow pavements and pollution alongside of the busy A44 and Black Prince. An alternative walk into town or for simply taking a stroll. We understand comments made by the council were related to 'urbanisation' of the Water Meadow. Many saw it as an enhancement and a benefit to the residents. I did not attend this Zoom meeting and only know the result and the minutes will take some time to be released. I'm unsure where these discussions or proposals will now end up, if anywhere, and sincerely hope the residents have not missed out an opportunity to improve their environment.

Stay well Hilary Brown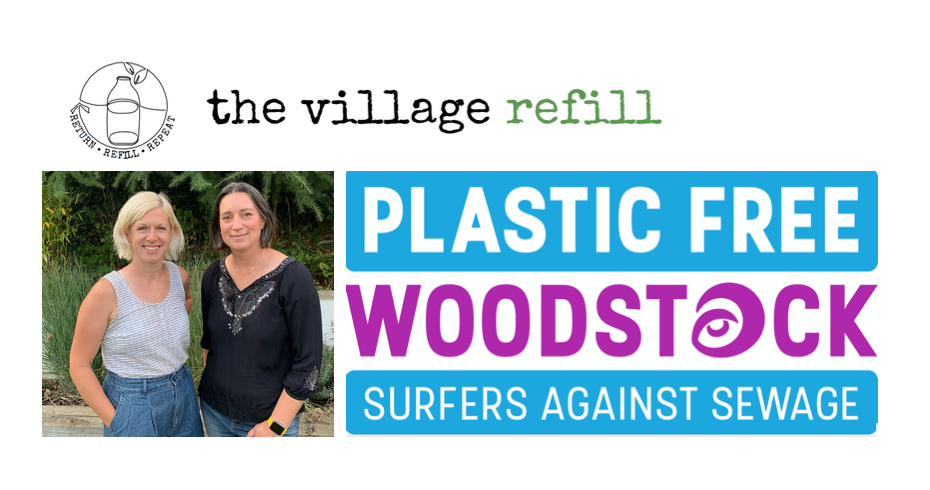 Village Refill
Supporting Plastic Free On Your Doorstep
Woodstock and Surrounds Climate Action
Before the lockdown, many including local businesses asked me about alternatives for single-use plastic for the home and workplace. So many are fed up with images of plastic clogged oceans, rivers, landfill sites and are keen to take positive action. We said before we'd love to see a Woodstock Zero Waste shop just like Witney and Eynsham.
Look no further … Village Refill are not just local but passionate about an eco-friendly and carbon neutral service that is delivered free to your door in and around Woodstock …. deliveries have become more usual since the lockdown …. while others say 'it's a return to the old days' when just about everything was delivered to your door.
Village Refill founded by the two mums and friends shown above have a mission to help us reduce our habit of using single-plastic. They offer an eco-friendly, refill delivery service that will help build a more sustainable future for the next generation. Zero Waste & Zero Hassle! They have a range of cleaning and body care solutions for households and businesses across North and West Oxford and work with ethical and local providers to source their range of products. They have everyday products as well as luxury and include SESI products. It's much like a milk round …. once you've used the products they'll come and refill your empties. The service works on a fully closed loop reuse system, they refill your bottles and their suppliers refill their containers, they even deliver it to your door in an electric van. I know some of you will have stocked up before the lockdown but next time …give Village Refill a try....let's get this going. Don't let COVID hold you back. Kick out the old habits.
Give them a try https://thevillagerefill.co.uk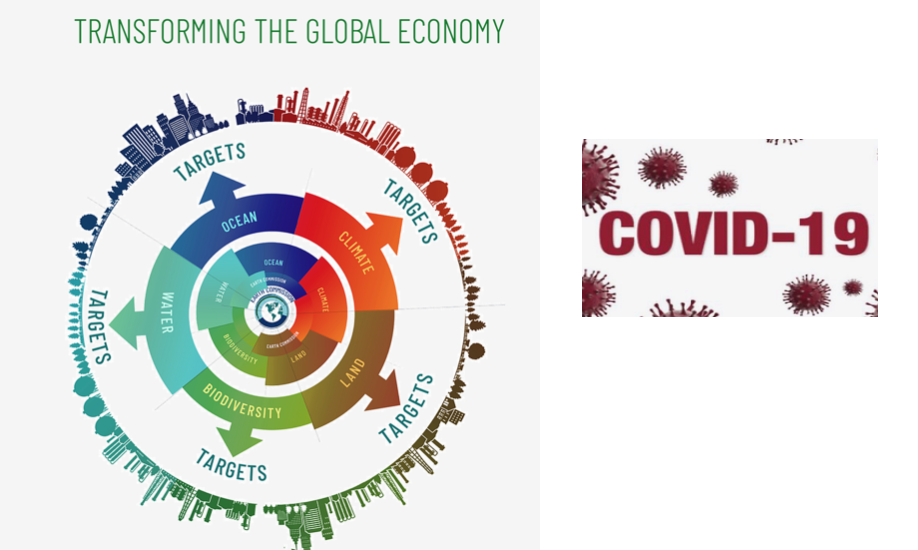 Can We Use COVID-19 Experience to Galvanise Us?
COVID-19 impacts everyone .... things changing and rapidly …. having to think more ..... be more flexible …. needing to look out for others more …. taking stock .... some serious anxieties. COVID-19 is making us change our habits and what about changing habits for the climate emergency?
Some are still asking ... why declare a climate emergency? Because... just like COVID-19, the world needs to take immediate and unprecedented collective action .... and at scale .... to avoid tragedy. BUT tragedy needn't be our fate ..... and declaring a climate emergency doesn't mean we admit defeat ..... BUT it does mean we need to take action.
For 10,000 years conditions on our planet have been fairly predictable … neither too hot nor too cold. We're now aware these conditions are related to carbon levels in our atmosphere and yet carbon levels right now are climbing quicker than at any other time in the history of humans. Many feel helpless when faced with images and reports ….. and we continue to rely on politicians and law makers to do the right thing for us all ….. not just for us but for the whole planet. Hmmm ….. government action hasn't exactly being paying attention for last 30+ years especially when influenced by organised big business that in turn is supported by the media magnates. If you'd like an example of science being undermined .... spare a few minutes to listen to How They Made Us Doubt Everything on BBC Sounds (5 and 6 in the series 14 mins each).
So Are There Solutions?
Yes, there are that can half the emissions by 2030 .... they range from greater use of wind power to more remote working to shifting towards plant-based diets. Secondly, recognising that nature is our best friend. Did you know that half of all our emissions from fossil fuels get removed from our atmosphere by soils, forests and oceans. So it's important that governments provide the incentives to companies to enhance and restore forests, grasslands, wetlands and oceans to protect the rich diversity of life that these ecosystems support. And at the same time, farming must switch from being a net source of carbon emissions to an absorber of carbon through better management of soil and water, reduced fertiliser waste, and use of new technologies.
And What About the All Important Money?
There is increasing certainty that implementing sustainable principles and science-based targets makes financial sense. The Financial Times published a recent short piece by Johan Rockström that highlighted and welcomes a new platform targeted to help organisations stay within safe operating limits for our planet. For those interested in such things the Science Based Targets Network plan to publish their first playbook for companies in September. Link to the FT article.
Science and finance say that something can and must be done for the climate emergency ….. but it needs to be NOW.
Johan Rockstrom writes "Every child's birthright is a stable, resilient planet. To do nothing is to deny that birthright to future generations".
Be imaginative and be bold ... be an agent of change ... change something but do it soon. Look at 9 things you can do later in newsletter.

July at Perdiswell Farm, Woodstock

Harvest has started in earnest!
James Price
Harvest has started in earnest! What amazing swings in weather we are having, I was wearing a coat yesterday and Friday is forecast to be one of the hottest days on record. It is amazing growing weather, more of which later, but it does mean the weeds which didn't grow in the spring are showing themselves above the canopy now. Traditionally we would cut our Oilseed Rape and Winter Barley in July before moving on to the other crops in August but in recent years things have got earlier and earlier. This year we will just have started the wheats before the end of July and will have done our Winter Beans as well, hopefully yields will improve. Sadly, the yields of our Rape and Barley have been a disaster, both have been half what we would expect in an average year. We put this down to three things, the drought in April/May combined with the very late frosts in May did a huge amount of damage to both crops and the flea beetle larvae that ravaged the Rape in February. Hopefully next year will be better.

Our placement student, George, started mid-month and has fitted in well to the team, taking the mickey out of me in his second week has to be a good sign for morale if not for my mood. Combined with Will, our harvest student, who is back for the second time I have quite a team to find work for. Ironically, it is as stressful working out what they are all going to do when the weather is inclement than doing all the work without them when its sunny. It is a great relief to have good help though and I am finding more time in the office is beneficial for planning for next year. Alan is back on the cultivator and has been busy working ground behind the combine, so far everything has had manure on it and the muck spreaders have done a great job keeping in front of him.

The farming year moves quickly and we started planting next year's crops before the combine had turned a wheel (or a track). How is this possible you may ask? We have a machine on our sprayer that can spread seed into the crops before we harvest them and we started with stubble turnips on the 7th of July before moving on to mustard on the 11th and then our Oilseed rape on the 24th. We have done this for a few years, with great results, but this is the first time we have tried planting the Rape this way. By placing the seeds under the canopy they sit in a little microclimate which stimulates their growth with moisture and warmth but also protects them from pests (mainly flea beetle). Incredibly having had 17mm of rain over this last weekend the Rape has already chitted (sprouted) when we checked on the Monday, 3 days to start growing is a record. We did find a lot of slugs also eating it so fingers crossed it grows away from them. The stubble turnips and mustard are for the sheep to graze over the autumn and winter and the speed they are growing is astonishing. The photo above shows the size of the plants three weeks after sowing.

One final thing I would like to illustrate is about the current thinking on carbon capture and tree planting. Some studies done over the past few years show that establishing trees isn't the solution some think it is for saving the planet, because once ground is removed from production then the food it did produce has to come from somewhere else. In the first instance experts at the University of Stirling and the James Hutton Institute analysed four locations in Scotland where birch trees were planted on heather moorland. They found that over decades there was no net increase in ecosystem carbon storage. In fact, there was a 58% reduction in soil organic carbon stocks 12 years after the trees were planted and this was not compensated for in the gains in carbon contained in the growing trees. The really interesting figures come with carbon sequestration, i.e. how much carbon/CO2 can something capture per year. Would you expect 1ha of broadleaf woodland to capture more than 1ha of healthy soil? By increasing my soils organic matter percentage by 0.1% in a year I capture 8,900kg of CO2, 1ha of broadleaf woodland captures 4,761kg of CO2. The manures that I use are steadily increasing the organic matter of my soils, in some cases we have increased them by over 3%. The point I want to make from this is that I can keep increasing the quality of my soils whilst still producing food on them and capturing masses of CO2. If I were to plant trees in a bid to save the world I would be not only limiting the potential benefits I could give but also shifting an issue to somewhere else. The deforestation in South America is unacceptable and they are only doing it because they can make money from selling the Soya or Beef they produce on the cleared ground. We can do so much more at home.

The caveat to all of the above though is that trees on land that is unsuitable for food production whether it be animals or crops are a good thing, recent announcements by the government for tree lined avenues is encouraging.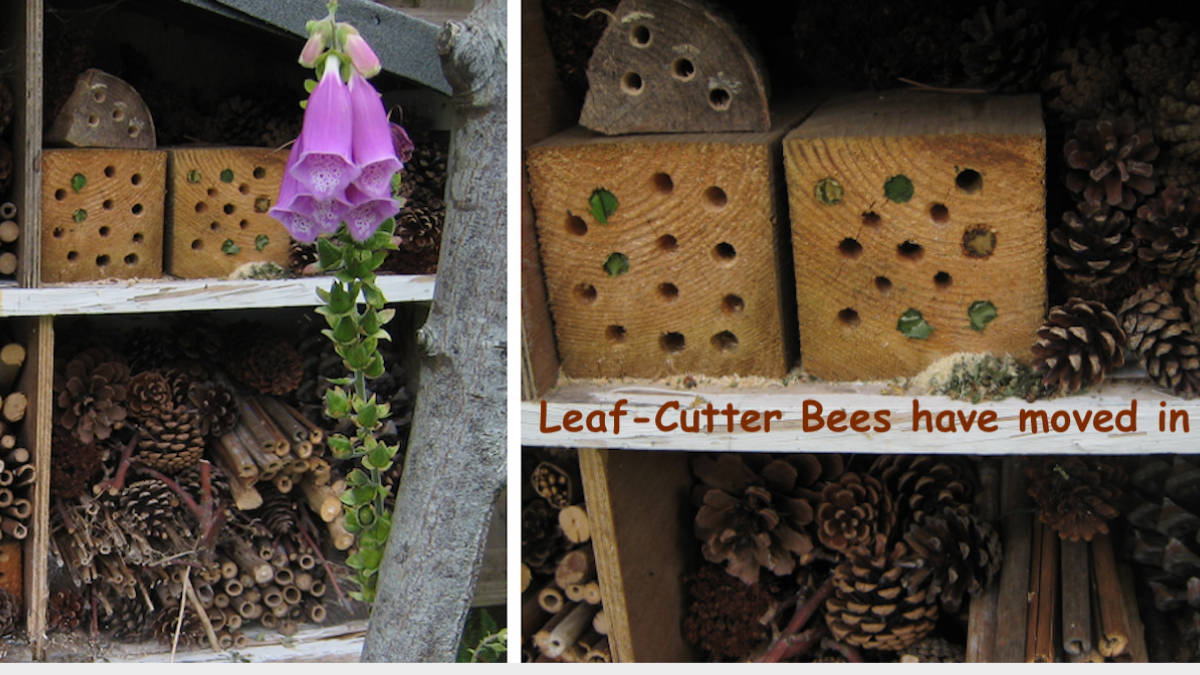 DIY SOS
IMMINENT WOODSTOCK DEVELOPMENT

NEW COMMUNITY BIG BUG HOTEL COMPLEX

Do you have materials that can be up cycled for the hotels?
The developers are in town. We'll be building FIVE BUG HOTELS. Plenty of space for all bugs, toads, etc. We're almost ready for the Big Build.
Can you now help again by starting to collect STUFF that can be
upcycled
!
If you cannot join for one of our sessions - to be announced - could you drop off materials (Community Orchard location map below if you haven't visited already). Drop materials at the start of the Orchard as you leave the Community Woodland.
Please....if you're unsure and need to ask questions get in touch by :
Email

WE NEED

Pieces of corrugated cardboard
Straw - a bale would be perfect.
Moss
Dry leaves
Woodchips
Old terracotta pots
Old roofing tiles
Bricks, preferably those with holes through them

Old logs and logs with drill holes
different species use different sized holes, so the holes that you drill should have a range of diameters from 2 to 10 mm, but no bigger. The holes should be drilled about 8 to 15 cm deep.
Bark
Pine cones
Sand
Hollow bamboo canes
Dead hollow stems cut from shrubs and herbaceous plants
Roofing felt
Planks of wood
Other natural materials
Please Email us if you have any questions or call 01993 811975

Get Into 'The Rhythm of Climate Change'!
'Calling out for changes in our mind'
A neighbour and friend who subscribes to this newsletter recently got in touch to ask if she could contribute. She told me about her friend Tom Downing who lives Oxford who, after a 40 year career advising international institutions and companies to take Climate Change seriously and adapt the way they work, was conscious of the limitations of repeating facts and wanted to try new ways of raising awareness. He remembered how unusual and effective the improvised rhythm that came out of a workshop he once ran was, when the participants started tapping on the tables and walls as well as clapping hands to create 'the rhythm of Climate Change'! Now, semi-retired, he has helped in the creation of a music track intended to reach out in the direct way that music can often do, and offer a message that 'together we can transform our world' .... possible if we wake up and start now!

It calls out for us to make the changes in our minds and immediate circles of influence that can collectively make a difference.

It all started from a conversation over coffee...like many things do! Recorded it in a small studio in East London with two music producer friends who had just 'started up', together with their friend, Efe, an upcoming female vocalist from Ghana. The music is by, renowned producer, music consultant and educator, Tony Nwachukwu, and ex-BBC producer, Kwesi Andoh-Korsah. Their new company 'Kedukwaaba' (a combination of the Igbo and Fanti words for welcome – 'Kedu' and 'Akwaaba') specialises in producing music with an African flavour. It is, however, Kwesi's daughter, Nana who is the social media expert! Sian Godwin.

NASA's Climate Kids
NASA's Climate Kids website is an education resource featuring articles, videos , images and games focusing on the science of climate change.

Or maybe we can learn more ourselves. It's a great site ....share with youngsters in your family and help their science interests along. Click HERE to view.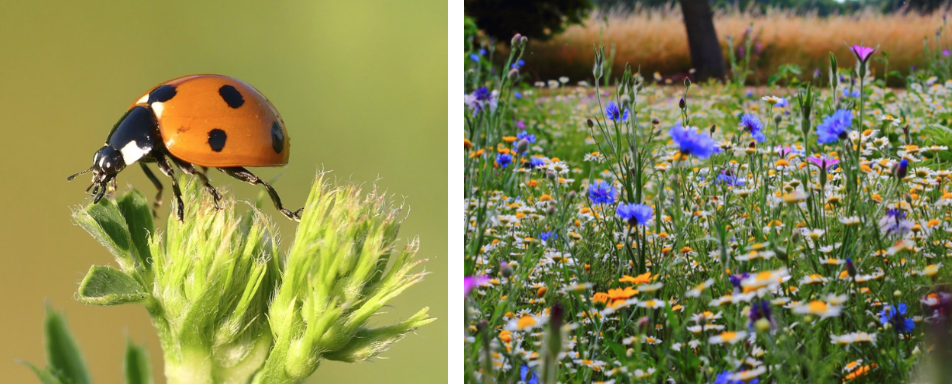 CAN YOU HELP?
Collecting Bee Friendly Wildflower/Flower Seeds
or Taking Cuttings
Help develop local bug friendly flora and wildlife in the community woodland and orchard.
If you have wildflower seeds or plants you would like to donate please get in touch with us.
EMAIL
CLICK HERE for a video link
showing how to collect seeds but please only take a fraction of the seeds. You can also add wildflowers to your garden or have an area devoted to wildflowers in your garden.
Buy wildflower seeds for garden use at
Plantlife
or other suppliers.

FARMING WITH NATURE July 2020
Robert Crocker, Glebe Farm *
With the exception of the last day of the month, when the temperature briefly hit 35.5 C, July has seen the return to normal, English, summer weather. A good rain once a week, pleasant temperatures and intermittent cloudy skies, have restored the parched pastures to lush green.

July is traditionally the month for making hay. Most of the wildflowers have set seed and ground nesting birds have reared their first clutch of chicks. Young deer (fawns) and young hare (leverets) no longer sit tight and fall prey to the mower; but move at the first close encounter. Nevertheless, as the pastures are a seething mass of life, great care is needed. The mower is set to leave sufficient stubble, allowing the blades to pass over the 'runs' of small mammals. As the grass lays down behind the mower, a multitude of tiny frogs and grasshoppers adjust to their changed habitat. For those creatures not small enough to pass under or over the mower blades, their fate is down to the vigilance of the tractor driver. Speed is of the essence; but mowing is a job that needs to be done slowly. Regular halts are needed to allow the occupants of the meadow to move to safety. A hen pheasant follows her instinct and leads her chicks away from the passing mower but, into the remaining standing grass. As she finally pops out, ten chicks follow…my eyes genuinely ache after several hours of peering into the crop for signs of wildlife.

I leave islands of uncut grass, picking out patches of late flowering bird's-foot trefoil, clover, wild carrot or devil's-bit scabious. This allows the pollinating insects an oasis, whilst giving cover to hares and young chicks. A buzzard, a pair of kites and a lone kestrel position themselves at strategic points around the field…looking for a meal. Once cut, the grass is left to wilt for a day before spreading it out (tedding) to allow the sun and wind to dry it from grass to hay, the sweet aromatic smell is a delight and, in winter, when the bales are opened, it is an evocative reminder of summer.

A large, male fox saunters along the hedgerow, stopping to delicately pick blackberries. The cows reach over the electric fence with their long tongues, to feed on crab apples and sloes (which are in abundance this year) Organic farming creates tantalising habitat for wildlife… modern machinery, however, continues to become bigger and faster, removing or disturbing habitat in the blink of an eye so, field margins, large hedgerows and unharvested areas are essential, to keep the balance. Many of our boundary hedges are ten feet tall and at least as wide.

The spring oats are ripening, and the cows are milking well. Their calves tuck into the garlic licks, which are intended to make the cattle less appealing to flies. I am not convinced it works, but the cattle enjoy the taste! Brian, the lame bull, has been out of action for five weeks but, is clearly feeling better. The introduction of six maiden heifers (young cows yet to bear their first calf) attracts his attention.

At this moment in time, all is well on the farm as August beckons.

* Robert farms a 600-acre mixed farm, situated between Freeland, Long and Church Hanborough and Eynsham. His farm diary gives some insights into the interaction between the farming operations and the natural world.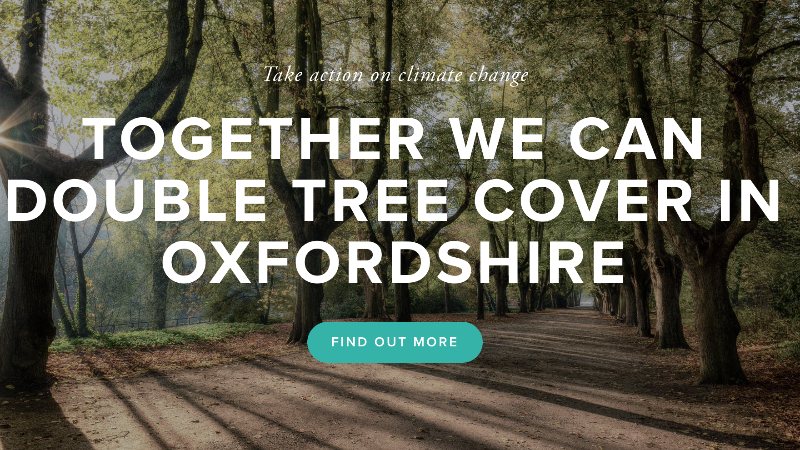 TREE

OPPORTUNITY MAP FOR OXFORDSHIRE
ACT NOW - CLIMATE ACTION
In an earlier newsletter we spoke of
OXTREES
a campaign and project that aims to double the trees in Oxfordshire. Sadly, COVID-19 meant that some of the planned community meetings were
cancelled
but the project is still moving forward. They are trying to create a "Tree Opportunity Map in Oxfordshire" and so they are asking for landowners, councils, schools, colleges, gardeners and volunteers, etc to get in touch with them to share an interest in planting trees.
Learn about OXTREES project by watching their video
explaining why it's so important and the challenges. Tell your family, friends and colleagues about the project and get in touch if you can offer land .... no matter how small. Urban areas are as important as our large landowners because Oxfordshire has large amounts of agricultural land that it needs to improve and protect for future generations.
Apart from being the biggest plants on the planet, they give us oxygen, store carbon, stabilise the soil, provide shade and provide a habitat for wildlife. They also provide us with the materials for tools and shelter. Most of all they combat climate change.
H
edges reduce the effects of climate change as well and can store more carbon than cropped or grazing land and are good for wildlife too. How about planting hedge instead of replacing or putting in that fence.
Only 13% of the UK's total land area is covered by trees with an EU average of 35%. Doubling UK woodland cover could help absorb 10% of the UK's greenhouse gas emissions annually.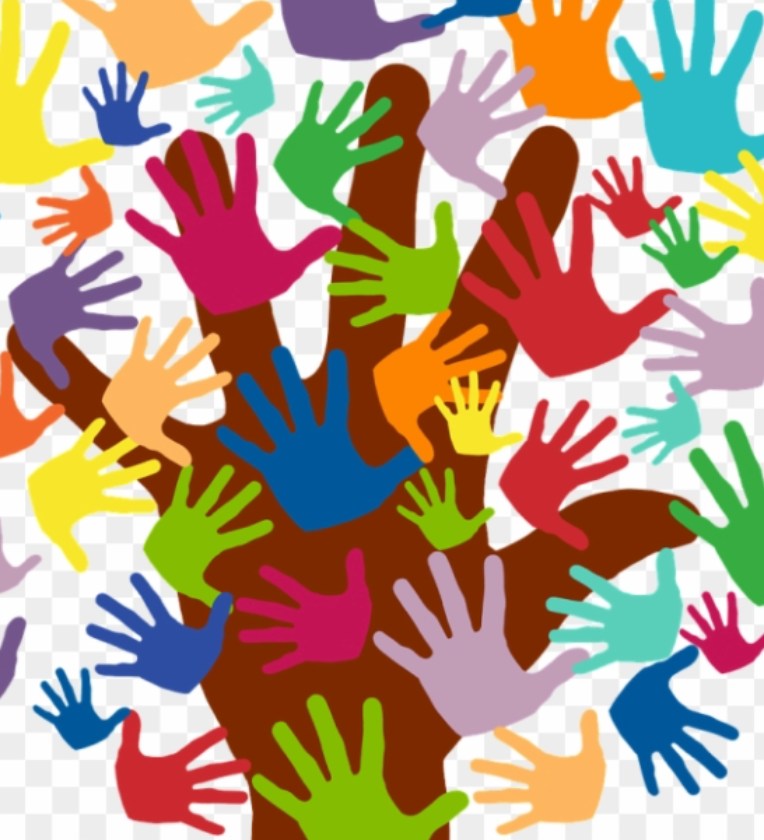 VOLUNTEERING OPPORTUNITIES
Community Woodland or Orchard?
We will social distance and risk assess.
Children and the vulnerable are very welcome but
must be accompanied by their parent or guardian.
There is no obligation at all if you put your name forward.

If you would like to add your name to the email list please
Email
sustainablewoodstockuk@gmail.com
or be added to the WhatsApp Group please send you mobile number as well.
Nature Heals, Soothes and Restores
Exposure to the natural world has a positive effect on health, reducing stress and promoting healing as well as helping our local environment and wildlife.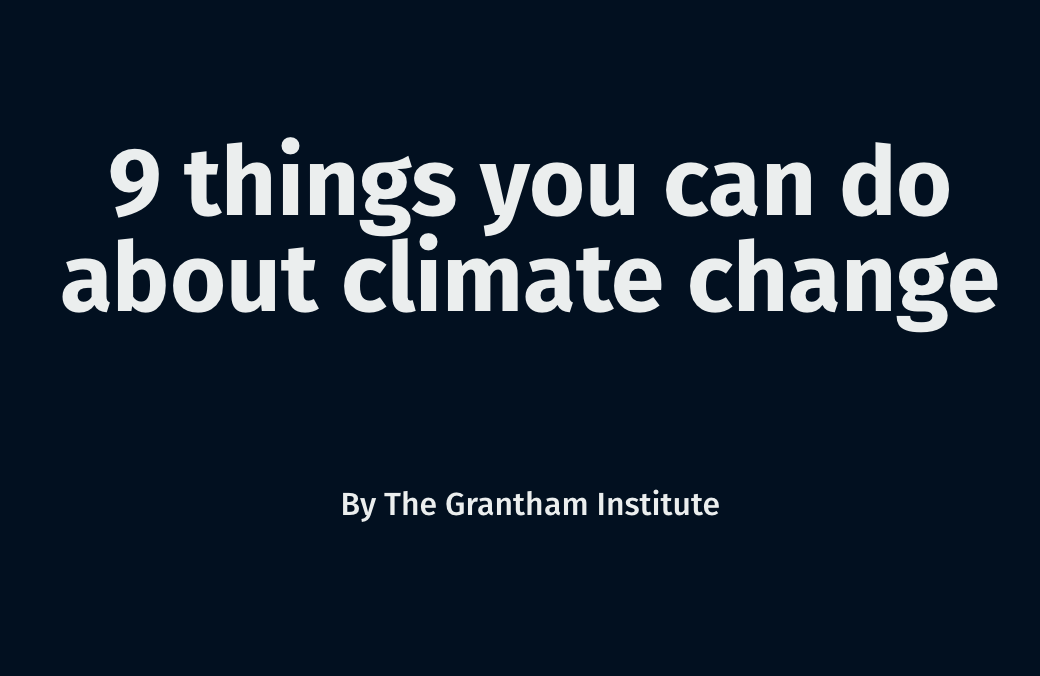 CLICK 9 THINGSYOUR CLIMATE ACTION PLAN
https://www.imperial.ac.uk/stories/climate-action/
Extinction Rebellion XR is a global environmental movement with the aim of using nonviolent civil disobedience to compel government action so that we avoid tipping points in the climate system, biodiversity loss, and the risk of social and ecological collapse. For those who think they would like be more active try following
https://www.xroxford.org
and sign up for updates or look out for local XR affinity groups if you prefer ....I'm aware that Charlbury is quite active. Other groups are out there that may be of similar but different interest such as Greenpeace
https://www.greenpeace.org.uk
or Friends of the Earth
https://friendsoftheearth.uk
.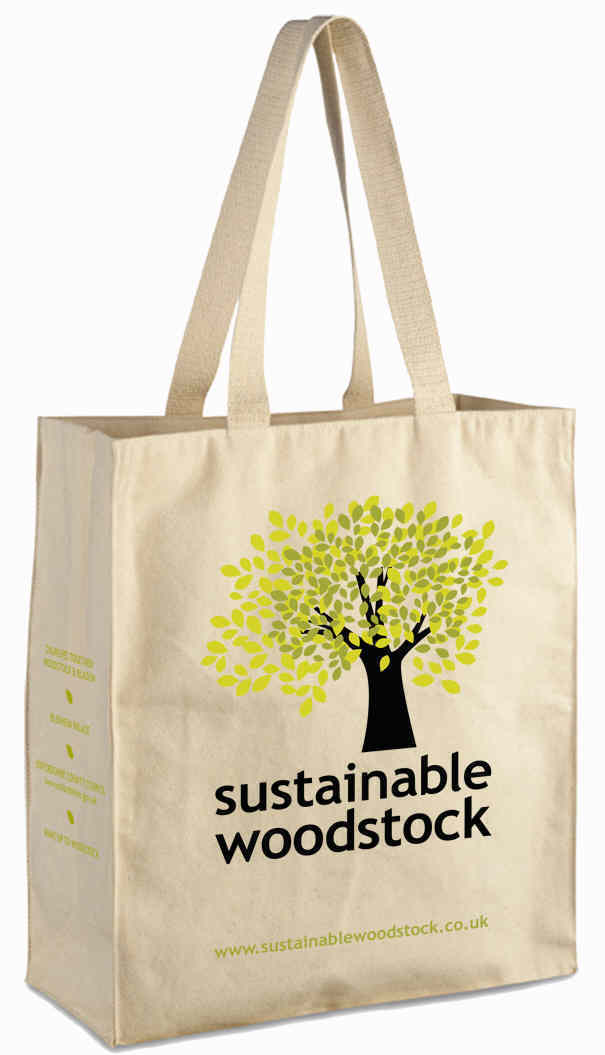 We generate funds for our
projects by selling our bags to you or your business
- o
ne at a time is fine by us.
Prices
Jute bags @ £2
Canvas large and small Reduced to £3