Sustainable Woodstock News
FEBRUARY 2020
Hi Everyone,
For those interested in fresh air and a little exercise there is an opportunity to volunteer in the Community Woodland with us on Saturday 8th February (details below). Come and meet new faces or catch up with some "old" ones... or both!
We are lucky to now have two regular features from two of our local farmers who, during the climate emergency and Brexit changes, will be caring for one of the most important resource of all .... our food and land management. Robert Crocker has joined James Price to share their experiences and give their personal perspectives on their very local farms.
Make a note of the date of our Community Litter Pick in March (14th) and we hope you can find the time to help in a group, or perhaps you prefer to pick alone and in your own time; whichever we'd love to hear from you. We're also featuring an update on the cycling routes in and around Woodstock and letting you know what Woodstock Live music event is trying to
accomplish
on the plastic front "with a little help from their
friends".
We write about our recent experience of a meeting hosted by a local council
after they
declared a climate emergency; advertise a talk on badgers organised by the Natural History Society; and for those who think they know somebody addicted to fashion and "stuff" recommend a BBC Sounds programme on sustainable fashion and minimalism.
And don't forget, you can help us by sponsoring a tree in the Community Orchard - just a one-off payment (see below) or buy some lovely reusable Sustainable Woodstock bags.
Hilary Brown Chair
Our small actions are part of a bigger picture.
Thanks for Your Help

To those who responded to help with the trials of the pollution sensors. A few have taken up the challenge and they met with Head of Innovation at Blenheim this week and have already started the study. It will be interesting to see if the
trial is
successful and the results are useful to the community.
Remember-not all pollutants can be seen and remember to stop idling in public places. It is against the law and there can be an on the spot fine.
Volunteering -
Saturday 8th February
Woodstock Community Woodland
10 am-12 noon
Meet new people or meet up with "old" friends or both!
Children are very welcome but if they are under 16 they must be accompanied by an adult.
Where?
Woodstock Community Woodland
Meet in the second glade after entering from the Hill Rise entrance of the woodland - see

map

later in newsletter.

What?
A number of jobs that we'd love help with before the Spring.
We have some tools but if you wish to bring along secateurs or loppers of your own that would be great.

What should you Wear?
Wellies, walking boots or stout outdoor shoes and gardening gloves.
And suitable clothing for outdoor work and the weather.

What Else?
There are no toilets on site.
You don't have to stay the whole time.
You can just come once and if not for you - at least you gave it a go.
Woodstock Live
Making a Stand Against Plastic Pollution
The organisers, all voluntary, are trying to invest in reuse and are working hard to have the event as single-use plastic free as possible and keep down the costs for everyone. So please support this event by buying drinks from the organisers on the day so they can continue holding this wonderful free musical event and without single-use plastic. In the past they used recyclable but the single-use plastic glasses often ended up in rubbish bins … even when recycle bins were provided. Let's do this.
Woodstock Live is a fabulous, free music event held at the end of August.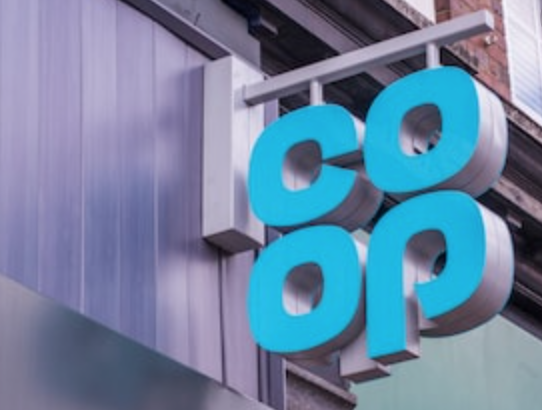 PLEASE SAY NO TO PLASTIC BAGS
AT THE CO-OP.

Biodegradable or not it is still a plastic that will take a lot of time and energy
to degrade .....and degrade into what?
PLEASE JOIN US FOR A COMMUNITY EVENT
Or if you prefer to litter pick a street near you when it suits you but please, please
l
et us know
so we don't waste time
sending volunteers to your street.
Don't Be Indifferent
Make a Difference
Local Organic Farming - Another Perspective
I farm a 600-acre mixed farm, situated between Freeland, Long and Church Hanborough and Eynsham. My farm diary will give some insight in to the interaction between the farming operations and the natural world. I hope that you find the monthly reports interesting
For centuries, farming and nature enjoyed a symbiotic relationship. Every farmer, by default, a conservationist. The pace of farming allowed nature to adapt and thrive but now, things are very different. Our natural world is under threat from decades of industrialisation and our indifference to the delicate, natural balance that once existed. Intensive farming has played an undeniable part in the demise of our wildlife. Through the 1960's and 1970's wholesale removal and fragmentation of habitats, indiscriminate use of crude pesticides and artificial fertilisers initially set in motion, a collapse of many species. Most of the early chemicals have long since been withdrawn from use. Practices such as aerial application of fertilisers and sprays out-lawed and straw burning banned.

Today's modern farmer has the benefit of hindsight and realises the enormous challenge of feeding a nation whilst being custodian of the natural world. A healthy ecosystem is the by-product of good farming practice and yet our wildlife continues to decline.
Although farming today is more sophisticated, with applications of chemicals and fertilisers carefully targeted, the sheer scale and speed of operations gives nature little chance to adapt and evolve to this new world. Monoculture creates vast deserts of no-go areas and wildlife is pushed to the margins.

Today, for most modern farmers, the management of the wildlife that inhabits our farms, biodiversity, healthy soils, field margins, hedgerows and clean water are as important as our crops and animals. Profit can no longer be at the expense of nature. My diary is below.
FARMING WITH NATURE.
Farm Diary January 2020.

Ultimately, everything revolves around the weather and what weather we have had. 2019 ended with three and a half months of rain and the new decade has yet to see any change.

The calves, aged 9 to 10 months, have now been weaned from their mothers. Our Aberdeen Angus cows produce one calf per year and the cow's dual purpose in life is to suckle their calf whilst grazing and maintaining our biodiverse pastures. Their presence, as an Organic herd, supports a raft of wildlife. During the winter, they are housed in open strawed yards; producing much needed manure…they are my fertiliser factory! Ensuring that the soil is replenished with nutrients and organic matter. From the worms to the insects, to the birds (who pluck the cows moulting hair to line their nests) these munching ruminants keep the eco system healthy whilst preserving the carbon sink pastures.

My vet gives good news, that his ultra-sound scanner confirms all bar one cow is in calf…well done bulls!
Gestation is similar to that of humans. The bulls join the cows on June 2nd (my birthday) a treat for all and the first calves of the year will be born in early March.

The cattle yards are frequented by numerous birds in winter, feeding on the tiny seeds that fall from the opened hay bales, the timber slats in the hay barn allow easy access to a safe, warm roost.

Whilst walking across the waterlogged fields towards Eynsham, on my way to inspect the water level of a newly constructed pond, I see that the Pied wagtails have already claimed it as their own. It will be interesting to see which other species colonise the pond this year. Flocks of linnet rise from the oat stubble and descend in to one of the many large hedges whilst a small murmur of starlings perform their aerial display before roosting.

We grow only spring sown cereals which, after the wet autumn just passed, is a blessing. My neighbours have struggled to establish autumn sown crops.

The overwintered stubble harbours many insects and, being organic, also harbours many weeds. Amongst them, on the lighter patches, is Speedwell…the earliest plant to flower and set seed. Speedwell is a lifesaver for small birds, when other sources of winter food are exhausted.

February beckons, the nights are noticeably drawing out and, as twilight descends, two Pied Woodpeckers hammer out their last reverberating message of the day.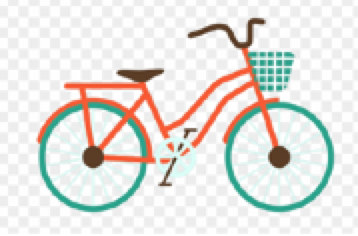 Cycling Ticks all the Boxes- Safe Routes
Government at all levels recognise the need to tackle climate change, traffic congestion, air pollution, public health and obesity. What is the magic bullet to solve all these problems? Tick all that apply:-
CYCLING!
Er ….. that's it! So government is ready to make available to Oxfordshire £300 million (yes, that's 3 with eight noughts) over 10 years. It has the not-so-catchy title of the Local Cycling and Walking Infrastructure Plan or LCWIPS for short. The catch? Oxfordshire have to demonstrate that they can increase cycling by around 33% over the same period. No easy task. And the County have concluded that it can only be achieved with the major increase taking place in Oxford City where, at present, some 25% of journeys are undertaken by bike, 25% as pedestrians, 25% by bus and 25% by car.

Does this leave Woodstock out in the cold? Well, not quite because OCC accept that many journeys in the city start out in the environs, particularly from Wheatley, Abingdon, Eynsham and, yes, Woodstock. But what is missing and what us country bumpkins from Woodstock have to persuade the slick politicos in County Hall to recognise is that the Bladon, Hanborough, Witney corridor is important too, especially with Hanborough Station is likely to be upgraded.

So how is this £300 million going to be spent. Actually it's considerably more than £300 million because on top of this large cheque there is further money for a raft of proposals called "Connecting Oxfordshire" that will pave the way to ensure that cycling in the city is more attractive. Connecting Oxfordshire will actively discourage vehicles from passing through the city centre with restrictions on all but essential traffic. The proposals will include a "workplace parking levy" on city businesses that have staff car parks and measures will be provided to cut off rat runs on other non-principal roads (like Walton Street or Margaret Road, Headington Quarry). With less traffic, bus lanes won't be needed and good, wide and safe cycle lanes can be provided. These high quality fast commuter routes on all the main routes in the city centre will be called "Quickways". Alongside the Quickways will be "Quietways" which will be routed along mostly traffic free routes although often they may not be so direct (average 20% to 30% longer). They will appeal to the less confident cyclists.

So where does this leave Woodstock? It means we have to continue to press OCC to recognise the importance of the Woodstock, Bladon, Hanborough railway station missing cycle link. Blenheim recognise this is a vital link for their Green tourism agenda and we know that with more houses in Woodstock and at Eynsham Garden Village and at Hanborough the significance of Hanborough Station will grow considerably. It means that there is a good chance of improvements to the sometimes poorly maintained cycle tracks alongside the A44, and we may even be able to persuade the Authorities to continue some segregated cycle provision north of the town as far as Judds Garage (B4437 junc.) Woodstock Safe Routes will continue the campaign when and where we can.

Colin Carritt – January 2020
Email
Ideas
Safe Routes, a sub-group of Sustainable Woodstock are lobbying for new and safer cycling/walking possibilities in Woodstock with links with the surrounding area.
January at Perdiswell Farm
Where has this month gone to? It seems like only yesterday that we were busy shutting down for Christmas and wondering what the New Year would bring. January has been quite quiet with yet more rain, no snow but a few dry days which meant we actually managed to do some farming for a couple of days.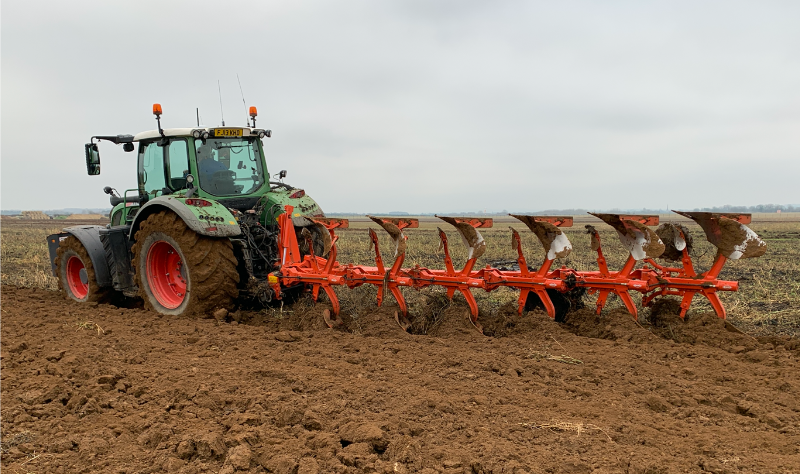 Our wildlife has been fairly quiet this month; we kept our feeders full of wheat around the farm and it's nice to see the wheat being eaten. If we have a cold spell then it's a vital source of food for a number of species. We had a couple here one morning to catch birds in a fine net so that they could be weighed, measurements taken and ringed before being released. It was amazing to see how small and light weight they are but also good to see the numbers, Blue, Great and Long tail tits made up the majority. They are going to come back as often as possible to check on numbers and see how the ringed ones are progressing.

This time of year, we hire in a big trailer and run cattle muck from a stock farmer, John, who we work with at Kirtlington. During the summer John bales straw here and then takes bales back for his cattle, in the winter we get the straw back after the cows have been on it for a few months. It's a great arrangement and one which we have done for a long time, at the same time we have started doing the same with two other farmers as well. We've been able to tip in the field so that the heap is ready for the muck spreaders after the crops are cut in the summer. You may have noticed the large black heaps of sludge that have arrived over the past few weeks on the old Showground. This is treated sewage sludge from Thames Water and it's an amazing source of nutrients and organic matter for the soil. We have had one field spread with it on the airfield and started ploughing it in last week. This sounds as if it went smoothly but in one day, we had two tractors stuck trying to tip muck in the field and the tractor ploughing got a bad puncture which meant the tyre had to be sent away for a week to be repaired. Then the forklift loading the muck had a fuel issue before promptly getting a puncture itself! Sometimes those long days in the office and the workshop look very appealing.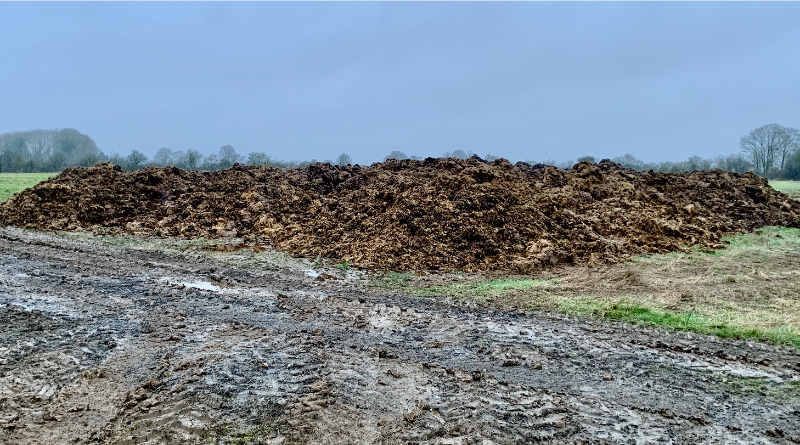 All the muck and sewage that we apply is aimed towards improving our soil health and we had a fascinating visit from a soil scientist in the middle of the month who provided a picture of where we have got to so far. We have been applying muck since 2003 and since 2008 the total quantity per year has often exceeded 8000t on the 1100 acres here at Woodstock. This means we haven't applied any compound fertiliser (Phosphate or Potassium) since 2005. Our soils are full of calcareous limestone (stones!) which means we have a very high soil pH as well as limited water availability. Nutrients only make themselves fully available when they are in a soil with a more neutral pH so artificial fertilisers get locked up in the calcium and don't make themselves available to the growing crop. By using organic manures, the nutrients are in a form that is much more available and at the same time they improve the water holding capacity of the soil which is a great help in a dry year. The visit proved that our soils are in amazing health, in fact the results were questioned as they didn't match what was expected given our location but when I explained what we do here year on year it became clear that they are correct.
We also had our Red Tractor audit this month which is always a good opportunity to make sure all our records are up to date. To be able to sell grain in the UK we have to be inspected once a year by an independent company to make sure we comply with all current regulations. The three-hour audit covers many areas but the majority of the time is unfortunately spent in the office. However, the grain stores are inspected for cleanliness and security from vermin (birds and rodents) and our temperature records checked to make sure we are monitoring the crops in store. In the office all our field records are inspected to make sure we are applying products correctly - this covers fertiliser, seed, chemicals and molluscicides. We then demonstrate that we use Integrated Pest Management and are fully trained for applying products on farm whilst also having enough CPD (Continued Professional Development) points for the year. It's quite a rigorous inspection but good to pass and to know that we are up to date on all current legislation.
James Perdiswell Farm
www.perdiswellfarm.co.uk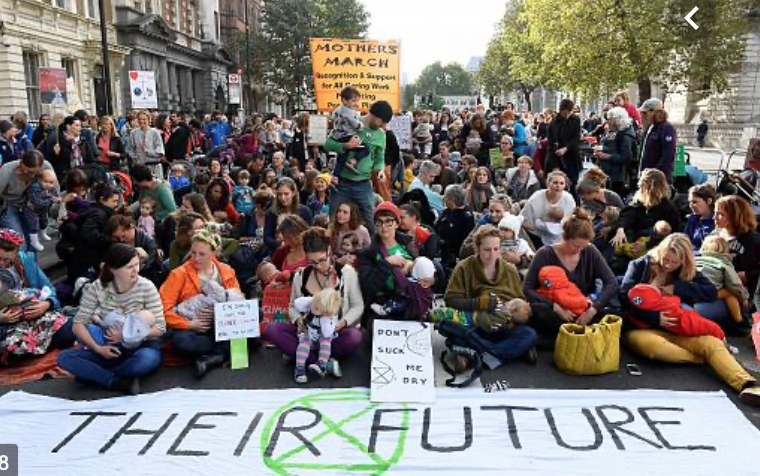 XR is planning a presentation in Woodstock soon and we hope the council agree to host and we will help plan. XR's strategy past, present and future can be discussed in a long Q & A session after the main presentation ...where anyone can register their opinion.
The aims of XR, through non-violent action, are to compel government action on climate breakdown, biodiversity loss, and the risk of social and ecological collapse.
If you'd like to find out more about XR please view the following site that will give everything you need including local groups.
https://rebellion.earth/act-now/join-us/
Individual

action

and local actions such as school strikes, Greta and XR do effect policy-making and "embolden politicians" to take action within government.
Don't be Indifferent - Come

Along

and Hear for Yourself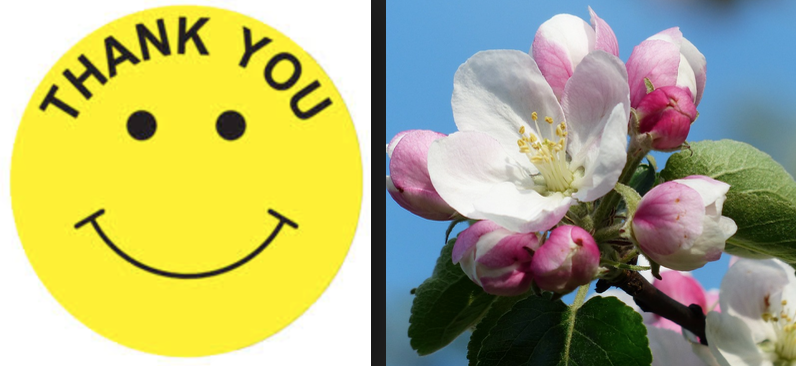 Woodstock's Community Orchard
Thanks to all the sponsors in the community

Only 14 trees left to sponsor.
Unsure of the orchard site-see below
To read more about community orchard benefits CLICK HERE.
Email for enquiries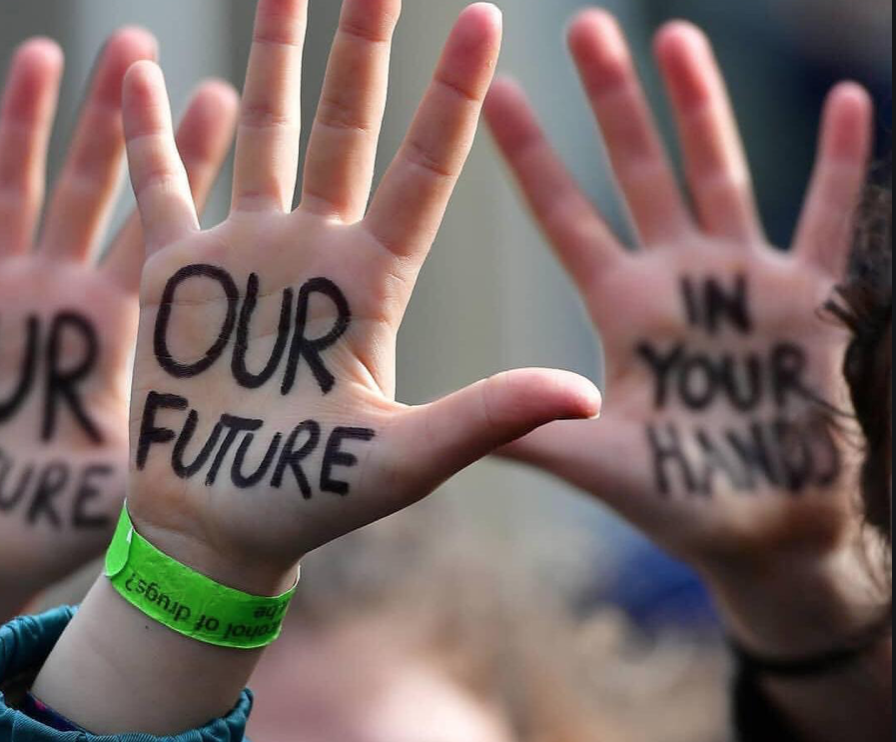 Local Town Taking Action
on the Climate Emergency
After Charlbury council declared a climate emergency they felt compelled to follow with more information for residents..... and so they hosted a meeting that was packed out .... standing room only.
The council has also organised a workshop for businesses and other groups to share ideas. The Council Chair encouraged those with an interest in acting on the emergency to consider putting their names forward for new council elections.

As well as the main presenter there were short presentations by Cosy Homes (retrofitting homes), Southhill community solar farm and EV driving experience/EV car portal plans from "men from the pub". Various local interest groups gave 2 minute presentations demonstrating other related activities happening in Charlbury and included: ECP Evenlode Catchment Partnership (river restoration and habitat), Extinction Rebellion Charlbury, Charlbury Action Network (encouraging improvement to lives by taking action), Charlbury Green Hub (affiliated CAG), Sustainable Charlbury (Southhill Solar benefitting community projects), Friends of the Earth (Oxford).
Mike Thompson gave the main presentation. Mike is an economist working at the Committee for Climate Change (CCC) that gives "Independent advice to government on building a low-carbon economy and preparing for climate change". Mike lives in Charlbury, has been working at the Committee for 10 years and was recently appointed as Director of Analysis, a new post that spans the Committee's analytical work on climate change mitigation (reducing greenhouse gas emissions) and adaptation (seeking to lower risks posed by the consequences of climatic chan
ges). He now l
eads the Committee's work on the delivery challenges of net-zero across the economy.

He presented data on climate change, causes and how global temperatures continue to increase. He explained why the global temperature should not go above 1.5 degrees,
that
we are heading for at least 2 degrees, and probably 3 or 4. There was small encouragement that the UK's carbon emissions are slowly decreasing and are currently at a level last seen in 1880 (and he highlighted that 1880 emissions were already high during the industrial revolution in this country). He made it clear that we have a long way to go and spoke of how individuals collectively, and the choices we make, can make a difference. He commented that increased lobbying gives the government a mandate to act but stressed that everyone had to act ...... business, public and
government
. He also said that individual action and other local actions such as school strikes, Greta and XR are having an effect on policy-making and does "embolden MPs" to take action within government.
Personally,
I'm not sure...a lot more action is needed by the public to affect the status quo.
A recent comment by
George Monbiot's was that he
believes the CCC began with hope and promise of holding the government into account but now appears in favour of political
priorities
and is abandoning some of the scientific realities. It's an
interesting short read
give it a go and see what you think.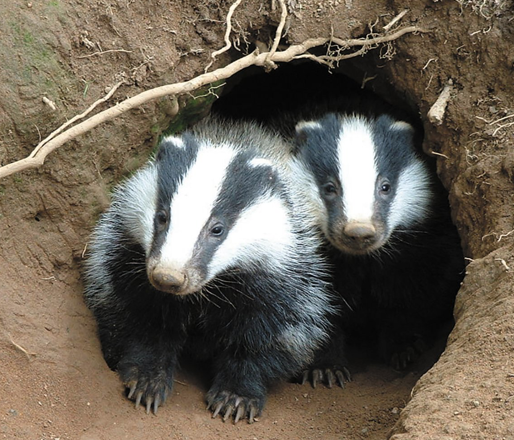 30 Years of Badgers
Woodstock Natural History Society
Illustrated Talk - Julius Bright Ross


Tuesday 11th February

Community Centre, New Road, Woodstock OX20 1PB
7 pm for tea/coffee. 7:30 start £2 Visitors.

Tailoring conservation strategies to modern challenges