Sustainable Woodstock News
January 2021
and a Happy New Year to Everyone
I asked our group members if they would like to write something for the New Year and I have a few contributions for you: from Ed King ... doing our bit for the natural world and what nature might do in return; from David Rees ....signs of change; from Bob Pomfret .... how the OWL, a small reserve behind Marlborough School, makes a difference and we hear again from our most local of farmers on what he's doing to keep the soil biology alive on the fields surrounding us.

We also let you know about a new Radio 4 programme in partnership with the Royal Geographic Society called '39 Ways to Save the Planet'; update you on life in the community woodland and orchard; and urge you to sign the petition for the CEE Bill.

I know that a Covid-like experience was predicted by scientists and yet in a short space of time we found ourselves in a true global emergency. And since the beginning of the Covid breakout, other scientists have been working tirelessly... and hopefully .... they've found a solution in the vaccine; this new virus knowledge, technical skills and experience together with our healthcare professionals will strengthen the knowledge bank for future similar events. My wish for the New Year is that I hope this experience will now significantly change priorities of all governments ..... because it's they and corporate businesses that hold the key to the major and urgent changes needed to reduce carbon levels in our atmosphere and consequently climate warming. They hold the key because governments are the lawmakers, the policymakers and the regulators ..... and business can make change happen. Sir David Attenborough said "We are at a unique stage in our history. The future of humanity and indeed, all life on earth, now depends on us" ... and the good news is that scientists and engineers do have solutions ....... a better future can be rebuilt for the generations to come ..... but we need to start right now.

We also hold a second key to change ..... our power of choice, as a consumer .... what and where you buy, how and where you travel, who you vote for or write to. So tell our government/MP to STOP the addiction to fossil fuels, tell them to SWITCH to renewable energy and clean transport and tell them to SAVE our forests and oceans .....they are all connected. Write to your MP and ask them to support the Climate and Ecological Emergency Bill (CEE) and hopefully governments will take the climate crisis and carbon targets more seriously at the COP 26 conference in Glasgow this year.

To echo others ..... here's to the NHS staff and the roll out of the vaccine and thanks to all other key workers, and especially teachers at this time.

Have a safe, happy and healthy 2021. Hilary Brown
'Techno-focussed solutions to biodiversity and nature centred solutions to Save the
Planet'
Does the Climate Emergency worry you? How about "beating climate change with the best ideas from the smartest minds". From techno focussed solutions to biodiversity nature centred solutions .... BBC Radio 4 in partnership with the Royal Geographic Society present 39 ideas to relieve the stress that climate change is exerting on our planet .... and you. If you like the sound of that subscribe to the radio programme. Starts this Monday to Friday on Radio 4 at 13:45 and BBC Sounds.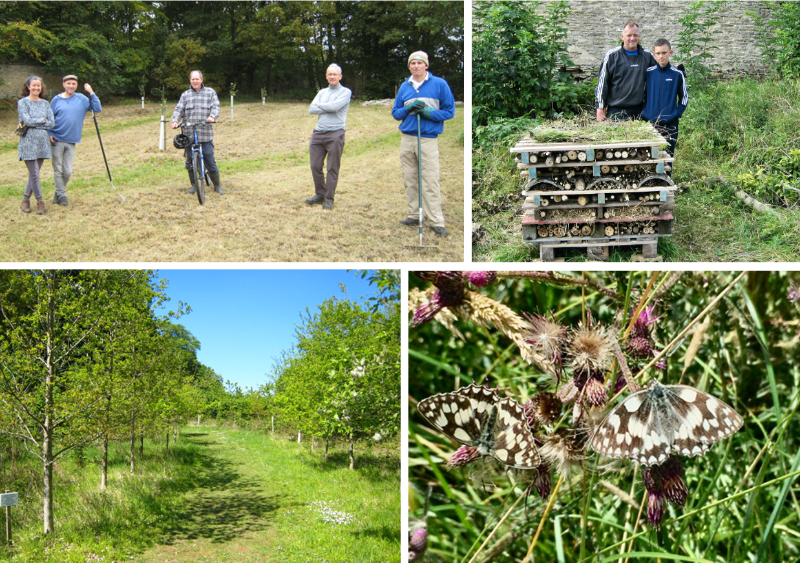 BE AMAZED BY WHAT NATURE WILL DO IN RETURN
Ed King

Tempting as it may be, COVID is not simply a story of Westminster woes. Wherever you look a similar picture emerges. For now - we must all focus on staying safe and staying well.

Longer term, this crisis could prompt a shift in our attitude to nature. Our woodland walks and fields comforted some of us more than we anticipated during these times. And yet, our relationship with our planet is also the source of our problems; expanding farmland at the cost of deforestation and legal (and illegal) wildlife trade are all factors that expose humans to an estimated five new potential pandemics every year and according to the UN-affiliated IPBES*, unless we take steps to look after nature more, 'pandemics will emerge more often, spread more rapidly, kill more people, and affect the global economy with more devastating impact than ever before.' A sobering comment indeed.

The economic costs of COVID are staggering……the highest ever outside wartime. Globally the cost is estimated at $16 trillion. Humans can either carry on picking up the bill for our exploitation of the planet, or for a fraction of that cost, start taking better care of it.

The answers are fairly obvious. We need to stop uncontrolled deforestation and promote conservation at home .... and abroad. While governments and big business around the world must take a lead, in 2021 we can all play our part. This could be anything from planting a tree, encouraging local councils to allow road verges to grow, taking the kids or a friend for a walk through Woodstock's evolving community woodland and orchard or nurturing smaller community gardens or our own gardens. Every branch, leaf, bee, bird and beetle really does matter.

Pandemics, it turns out, are not much fun but COVID has shown us our vulnerabilities and how nature can protect us. .... it will protect us if we in turn respect it. As the year turns, the days grow longer and spring shoots start to emerge, perhaps we can all make a collective promise to do our bit for the natural world, starting in Woodstock and Bladon and surrounding areas. As we re-emerge from multiple lockdowns we might all be amazed what nature will do in return. Wishing you all a healthy and happy 2021.

Receive our newsletter straight to you Inbox:
sustainablewoodstockuk@gmail.com
*IPBES Intergovernmental Science-Policy Platform on Biodiversity and Ecosystem Services (IPBES)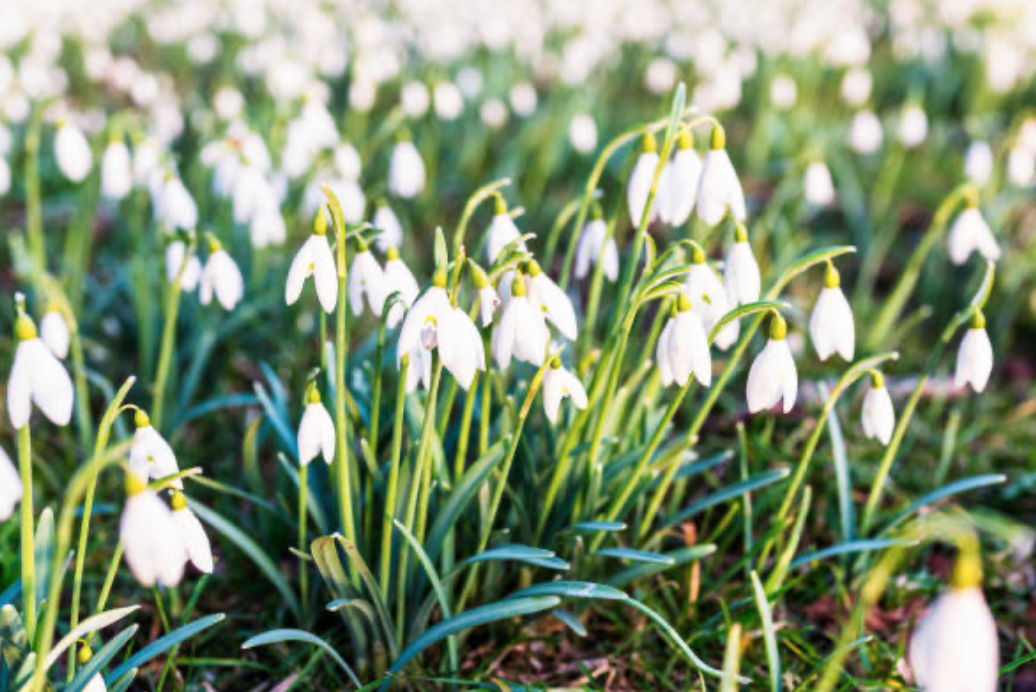 HAPPY NEW YEAR (and May All Your Wishes Be Sane)
'SIGNS OF CHANGE ARE POPPING UP LIKE SNOWDROPS'
David Rees

Sustainable Woodstock: I'm a member because I value the natural world for its wonder and its supply of good things. I have long voted for greater respect for "the environment" and a moderation of unwarranted exploitation. Others like me have exercised a modest restraint in their consumption without the feeling of 'missing out' in any way. On the contrary (so I'm told), restraint gives the piquancy to consumption. So, knowing these things to be true I had come to despair that democracies were not up to the challenge of managing their impact on the global commons of the environment.

Yet, signs of change are now popping up like snowdrops. Think about electric cars, wind farms and solar installations on ex-council rooftops. Albeit for other reasons, working from home and a reduction in casual air travel have had their effect on productivity, pollution and family budgets, leading to the notion of a Great Reset after Covid. And think about the change in the presidency of the United States and the buoyancy promised by a galvanised and famously can-do society swarming all over the new opportunities.

And think ultimately of our own Prime Minister Johnson. Emerging from the high drama of Brexit: will he be able to craft an environmental successor to the Common Agricultural Policy fit for the next 40 years? Ditto healthy fish stocks? What about drawing something good and lasting from the disaster of Covid ... after all, when the chips were down, we gave up sacred cows such as the traditional commute and continental travel in the name of self-preservation. Maybe he will judge that we'd be willing to do the same for the sake of our kids.

The Chinese curse goes "May you live in interesting times", referring to war, plague, pestilence and famine. In the west, we see such things as preoccupations of a former age, banished by the arrow of progress. Eastern cultures more realistically embrace a cyclical view of things and so may be less susceptible to groupthink that "it could never happen here". East or west, co-operation in the management of air, water and the basics of life held in common must be managed co-operatively if we are to survive and prosper. It's for us to signal to our leaders that we are ready to husband what we value and to restrain from taking an undue share out of the world's shrinking pot. Global co-operation is not a zero-sum game, so careful consumption need not translate into a ball and chain on prospects.

Responding to the global crisis is not to don the hair shirt, it's to recognise opportunity when its staring you in the face.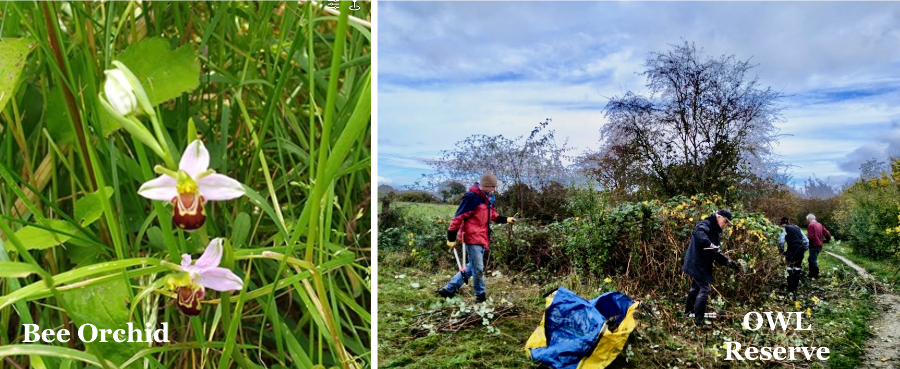 "Flying 2000 miles from northern Europe ...
to feed on the berries on a small reserve in Woodstock warms my heart"
Bob Pomfret Woodstock Birder & OWL Reserve Volunteer warden
I'm not going to be the first to say it, nor the last… but it's been a funny old year. Unexpectedly I've had to spend most of it away from Woodstock. Whenever I have been back, usually the first thing I do is get the mower or the secateurs out and find my way onto the OWL reserve. I've been the volunteer warden since we opened it in 2006 and I love spending time there.

This year, more than any other, I've had to rely on a small group of brilliantly reliable volunteers who, whatever the weather, have come along every time I've asked for help. The last time they turned up on December 14th we got absolutely soaked, but still managed to do a great job of clearing back brambles and blackthorn at the Sansom's Lane end of the reserve. With Tier 4 restrictions it is a bit tricky but hopefully soon they will be back, we've got a dead elm that could do with cutting down.

In spite of not being out there often I have still managed to record 28 different species of birds on the reserve and 17 more on the surrounding fields or flying over. In the summer it's lovely to find bullfinches and linnets nesting and the warblers: whitethroats, blackcaps and chiffchaffs all in song. The first chiffchaff I found calling on the reserve was on March 9th, earlier than I have ever heard it before.

On recent visits, the winter thrushes: redwings and fieldfares have been a welcome sight. I love the flash of rusty orange that is revealed when the redwings take to flight and the chuckling call of the fieldfare is an unmistakable winter sound. That they will fly 1500, maybe 2000 miles from northern Europe to feed on the berries on a small reserve in Woodstock warms my heart.

One last thing that also warmed my heart this year was finding a bee orchid on the reserve. It was the first for several years and gives me hope that one day, we will get flowers from some of the other hundred or so we moved there before the houses were built on the field next door.

'RETURNING THE PRINCIPAL OF A MIXED FARM'
James Price Perdiswell Farm
January 2021
Happy New Year! Well at least it can't be worse than last year can it? I hope you all have enjoyed some quiet time over the festive period and have managed to catch up with family and friends even if it is via the medium of Zoom.

Here we seem to have slowed down but not stopped this year with my time limited in the office to some very long online meetings and paperwork whereas precious little planning has gone on. I find myself torn between wanting to be outside doing the practical things that bring the job satisfaction that I'm fortunate to achieve and having to be in the office planning and doing essential paperwork. We have finally got all our machinery under cover and some things have been cleaned and serviced ready for next year, the remainder will be done shortly.

Those of you travelling through the farm may have noticed the new cattle building going up at the beginning of the month, those who are very observant will have noticed the distinct lack of progress after the first week. As I continue through my career, I learn those who I can rely on and those who I simply cannot. I currently have a half finished shed with working lights and a good concrete floor – I won't be using the shed erector again! Sam and some friends have stepped in over the Christmas period and all that is now left is the roof, the cows are due in mid-January at the latest.

Crops have continued to grow slowly but the deluge that arrived just before Christmas followed by the freezing nights have stopped them in their tracks. I spent a couple of hours on boxing day taking pictures of the water that was lying in places I have never seen before. As a farmer I have a passion for my soil and try to abide by the principle that I must farm like I will live forever but live like I will die tomorrow. To this end I have spent the greater part of my career trying to improve the small patch of Oxfordshire that I preside over whilst concurrently failing to do anything outside of farming!

The land around Woodstock would be classified as a grade 3 shallow silty clay loam and could therefore be compared with similar soil across the world. We know it as Cotswold Brash which means that in amongst the silty clay loam is an awful lot of limestone and underneath it even more. In fact, the lack of depth is the major hindrance I have to my ability to grow crops. At most I have 10 inches of stony top soil to try and grown my crops on, beneath is 2-3 feet of shaley stone before you get to a layer of clay and then more stone. A wheat plant can send its roots down over a meter to scavenge for moisture and nutrients and we have dug and found them forced down through layer upon layer or stone. However, without regular rainfall we simply cannot sustain these plants to the best of their potential and so a dry spring is our worst enemy. On a positive note, we do weather storms quite well but this autumn has been testing.

So how have I been trying to improve my soil? I can't import better soil; I can't remove the stones (there simply wouldn't be anything left if I did) and I certainly can't make roots grow through rocks. What I have been doing is returning to the principle of a mixed farm pre artificial fertiliser and chemicals. Historically a farm would have a mix of livestock and arable crops, the straw from the arable would be used for the livestock and all their muck would be returned as fertiliser. In addition, the inclusion of grass or other crops into the rotation that can be grazed means the biological activity of having animals on the land is boosted. All this serves to increase the organic matter levels in the soil which acts to sequester carbon (a very modern term) retain moisture and keep the soil biology alive. I'd love to take credit for thinking this up but reading 'The Farming Ladder' a book written by my Grandfathers brother about his time farming with my grandfather shows that these new current ideas were being practised in the 1920's.

I started in the early 2000's with whatever manure I could get, sewage, compost, coffee waste, cow and chicken muck and have included digestate and clean water sludge over the years. At the same time swapping any straw that leaves the farm for muck and working closely with the water companies has kept my expenditure low. Getting the sheep here has been a revelation and more recently the cows with their grass ley and endless muck has completed the circle. But has it worked, have my yields increased and my soils become healthier? Absolutely yes, my Father always said we would be lucky do get 3t/acre of wheat and we now budget for 3.5t as that is our long-term average.

We can scatter seeds into standing crops and get stunning crops through the autumn where others fail and my savings on artificial fertiliser continues to stand out in comparisons to my peers. At the same time the soils work easier with better seedbeds and huge savings on cultivations and diesel. Despite COVID 19 having little impact on us, don't panic but 2020 was the worst harvest I've ever known as a farmer and some ground remains unplanted.

Here's to next month, the roll out of the Oxford Vaccine and hopefully one and all staying safe and well.

COMMUNITY WOODLAND & ORCHARD UPDATE
Many thanks to the Woodstock Town Council who granted us £200 from our grant application towards mowing the pathways in the woodland and orchard during the summer months.

Thanks also to one of our Sustainable Woodstock supporters who donated 7 walnut saplings to our project during Tree Planting Week. The saplings have been planted in the woodland where the ash trees are suffering from Ash dieback. So why not plant them in our orchard for a nice bit of fruit and nut? Well .... we've been told and subsequently read that walnuts and apples don't mix so well due to a chemical produced by walnuts called juglone and while they might be a variety that is less hostile we decided not to risk it. A short piece on this here
https://elizapples.com/2014/11/24/how-in-the-heck-can-apples-and-walnuts-grow-together-a-revelation/
We also planted 2 small holly trees during tree planting week, that will eventually provide food and shelter for insects and birds.
Some of you will have noticed the small wildlife pond is slowly taking shape but we're taking a short break until the weather is a bit less seasonal and friendlier to us.
Please continue to stop and say hello if you see us there and ask away if you have any questions
sustainablewoodtockuk@gmail.com

For location of the Community Orchard and Woodland -
go to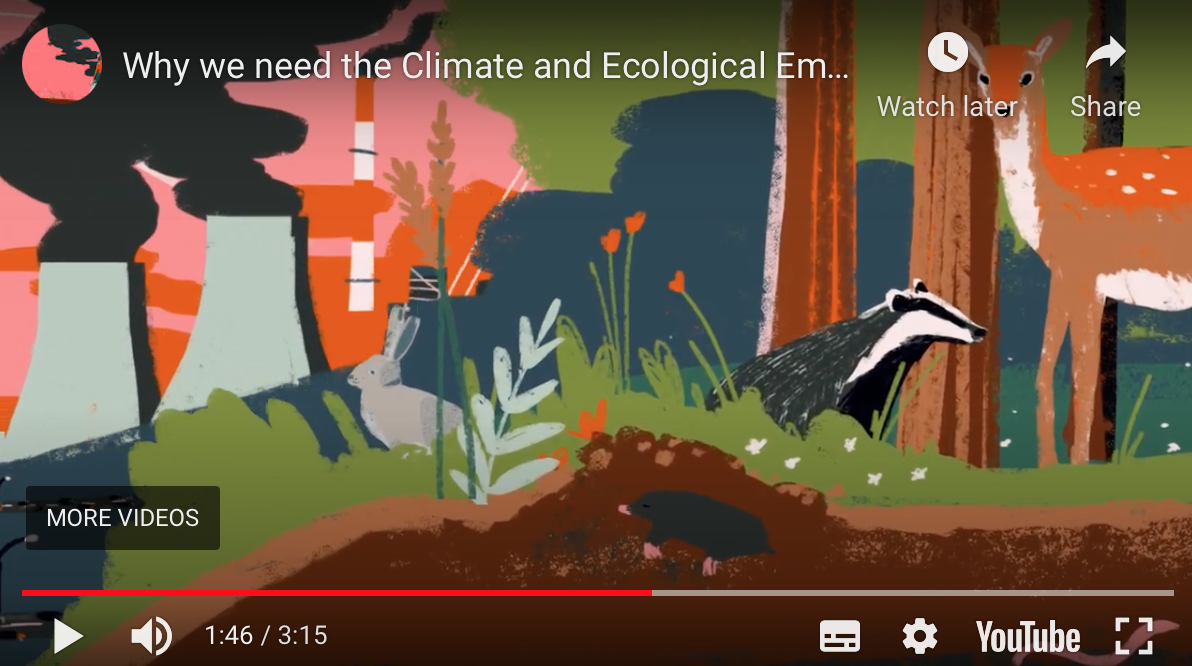 Climate & Ecological Emergency (CEE) Bill
Join the Campaign of Hope
"We are at a unique stage in our history. The future of humanity and indeed, all life on earth, now depends on us" Sir David Attenborough
Sign the petition.
CLICK HERE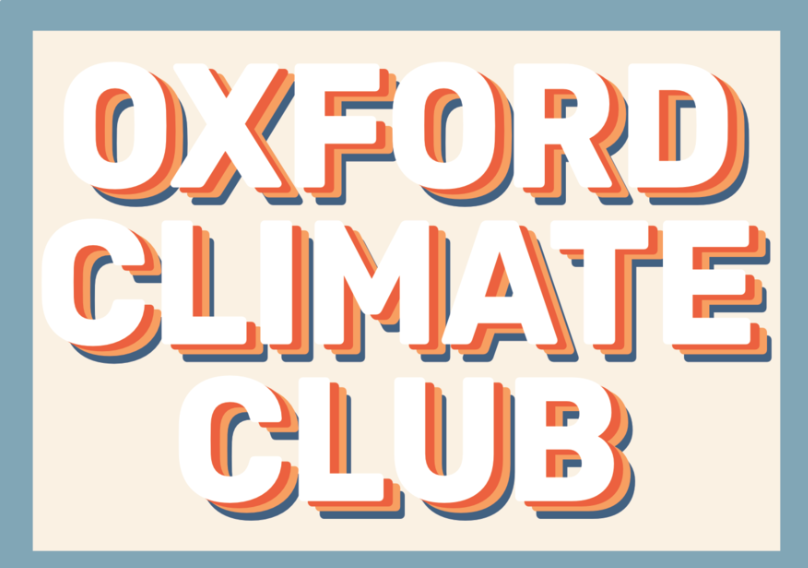 What is the Climate Club?
Let your children be the future ....check out this website.
Creating opportunities for teens interested in climate solutions - now and in their future careers. With the right understanding and skills today's teenagers can thrive as we move towards a post carbon economy. Their emphasis is on looking forward.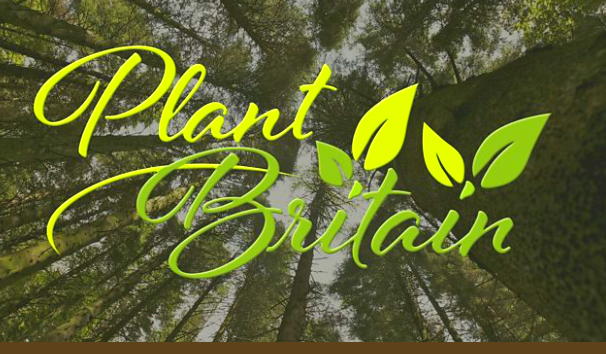 TAKE ACTION & PLANT BRITAIN!
For future generations, for wildlife and for your own wellbeing.

Remember to add your planting on to Countryfile's Plant Britain Interactive Map. Go to their website HERE.
If you're renting .... ask your landlord to plant a new tree or shrub for the climate, wildlife and for your wellbeing.
Check out the Ethical Consumer too!

SHOPPING ETHICALLY?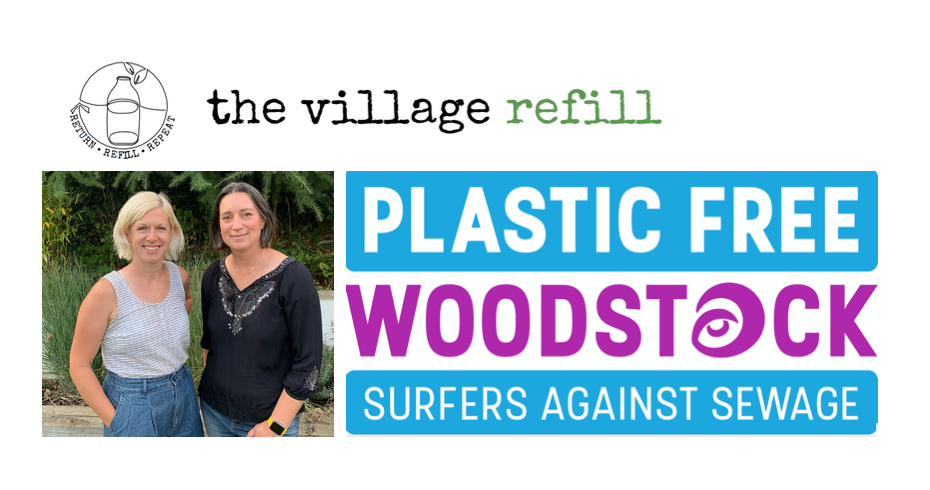 Check them out Village Refill.
Step into Christmas without adding to the plague of single-use plastic; from decorations to presents and gift-wrapping, the choices we make over the festive period could have a major impact on our world for years to come – and we can make sure it's the right one.
How? With Plastic Free Communities 10 ways to ditch the plastic and keep things eco-friendly this Christmas…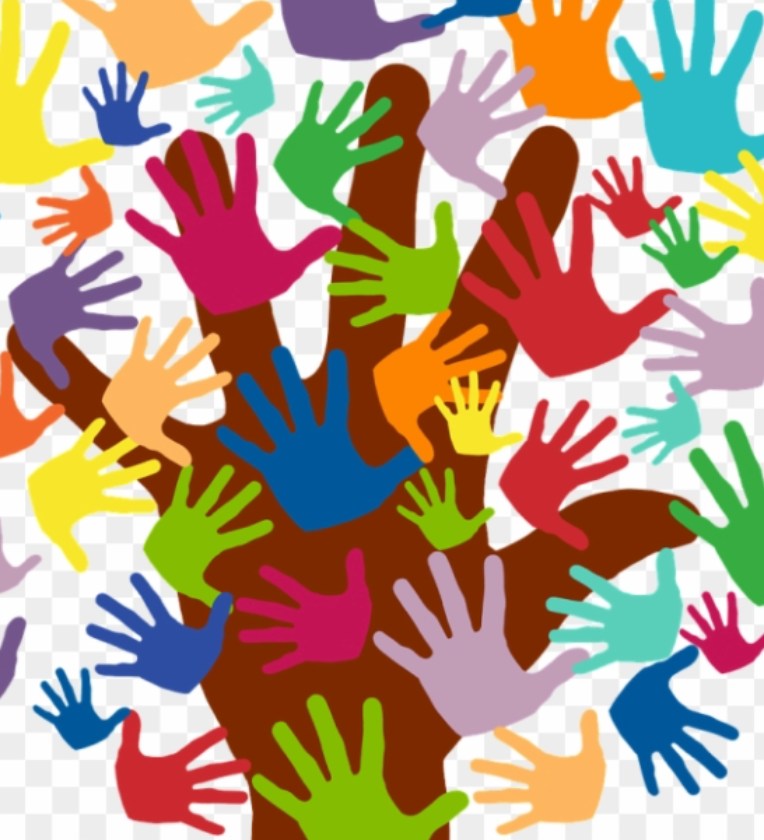 BE A FRIEND
of the Community Woodland & Orchard

No obligation - we simply add you to a list
and when you're ready you can join us.

Email sustainablewoodstockuk@gmail.com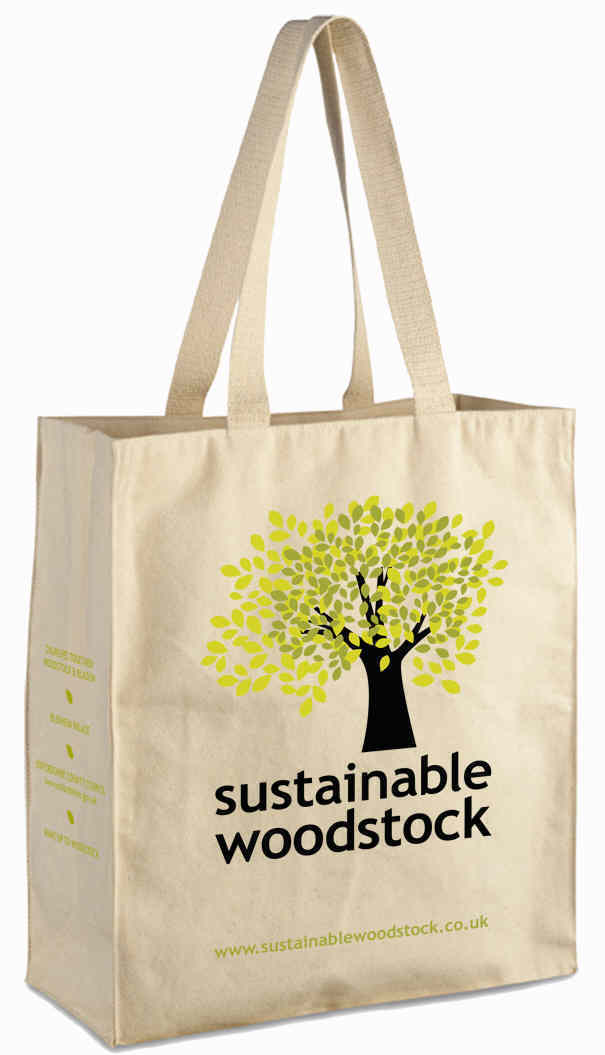 PERFECT GIFTS
Selling our bags to you and local businesses is the only we generate funds for our projects - one at a time is fine by us.
Prices Jute bags @ £2
Canvas large and small Reduced to £3