Welcome to Sustainable Woodstock's
Home and News Page
To learn more about Sustainable Woodstock go to "About Us" page

To read Hilary's monthly news digest read on below:-
or Go direct to the Sustainable Woodstock Noticeboard for more info
Sustainable Woodstock News July 2018
Hi Everyone
This issue says
Thank You
many times over and in this intro a big thank you must go to all those who supported the initiative for Woodstock to become a single-use plastic free town. Saying it is one thing and trying to live up to it is of course another but let's all try during the summer months to try things new. Helpful hints are everywhere and we include a few here. The BBC site and the "10 Easy Ways" Youtube are particularly helpful and interesting. Businesses will try harder once they know we are serious about this.
The Community Woodland and Orchard are being managed by volunteers and we would love you to help if you're, able. Remember, outdoor activity is good for both mental and physical health and if you can only manage a small amount of your time, it will always be appreciated. Please keep a look out for occasional calls of help and contact us if you wish to be involved a little more. The Woodland and Orchard can only truly be a community facility if the community joins in .....in the meantime just visit and enjoy it and its development.

A reminder that there will be no Newsletter in August so hope you all have a lovely Summer enjoying the outdoors when and where you can. Don't forget to visit Woodstock's green spaces, as well as Blenheim Park we also have the Community Woodland and Orchard, St. Mary's Churchyard, the OWL Nature Reserve and the Water Meadow.
Hilary Brown - Chair of Sustainable Woodstock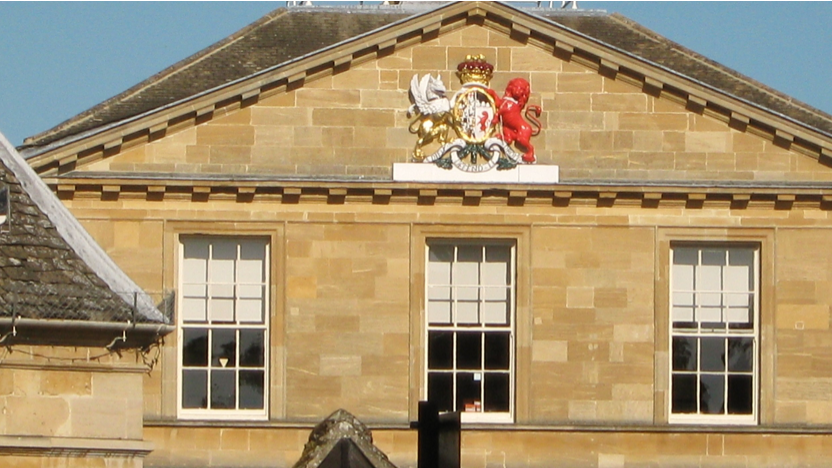 Making a Difference
Support from Woodstock Town Council as a "Single-Use" Plastic Free Town
At Woodstock Town Council Meeting June the council resolved unanimously:
to encourage and support action towards making Woodstock a single-use plastic free town by
a) promoting the work of Sustainable Woodstock and others aimed at reducing the presence of single-use plastic in the town
b) Leading by example through removing single-use plastic within WTC premises when practical
c) Naming a WTC member to represent the Council on the single-use plastic free town steering group currently being developed.
It was encouraging that council members had already
replaced
their plastic water cups with non-plastic alternatives. We hope Woodstockers can embrace this campaign and be amongst the those who are "making a difference".
What Next?
We'll be
visiting businesses and organisations to observe and share good practices and ideas, make an assessment of single-use plastic and explore alternatives for Woodstock businesses and residents alike.
Thank You
Owen Mumford
who continue to support Woodstock Environment
Owen Mumford updated us to say that a group of 5 Owen Mumford staff have volunteered to spend some of their lunchtime each week litter picking along Green Lane past Lawn Cemetery and up to the Thames Water Sewage Works. Another 5 spent a total of 3.5 hours picking Himalayan Balsam from the Water Meadow. Thanks to all involved and to Owen Mumford for supporting this initiative.
Thank You
Marlborough School
who continue to support Woodstock Environment
Year 12 Leadership Programme reported that after their litter picking and survey they are "looking to implement a new recycling system within their classrooms and will try to minimise waste in their canteen". Year 7 gave feedback on their survey to Year 12, making them aware that there are particular areas within the school with more litter. They report "this will be incredibly helpful in become more proactive in reducing litter on our school site".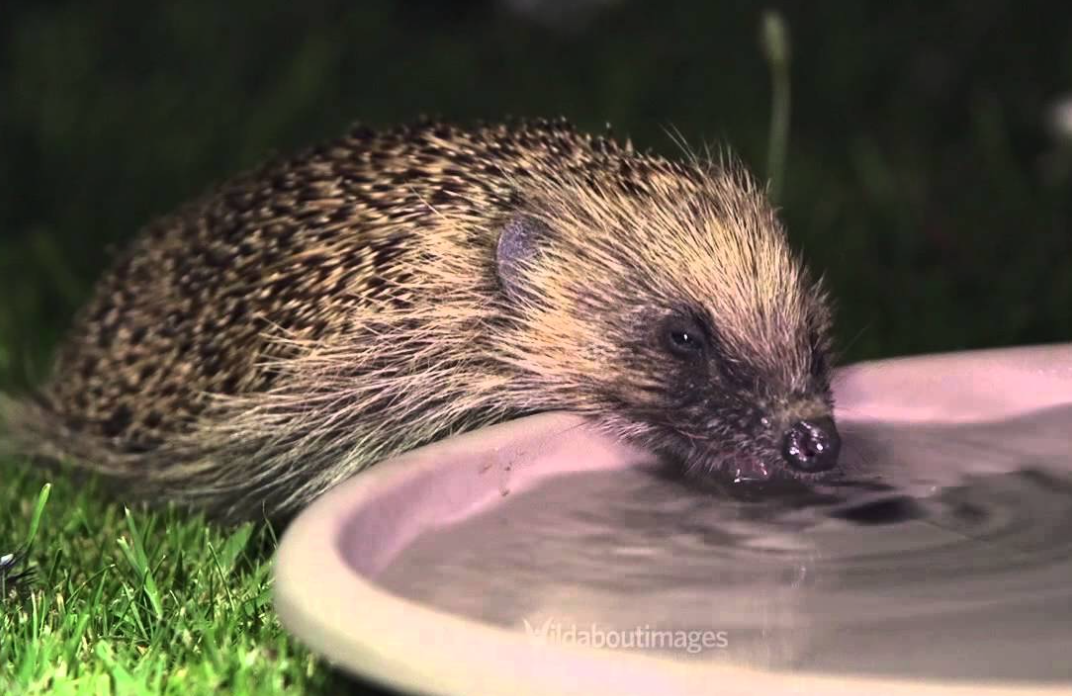 Remember the Wildlife
in Your Garden
With this hot weather, please think of thirsty hedgehogs and birds ....offer shallow bowls of water in your garden.
Woodstock Community Woodland Update
One of our group recently wrote " I'm especially pleased with the woodland section as it approaches that magical stage of canopy closure, when all of a sudden you feel as if you are walking in a woodland rather than over it". It is 9 years since our community planted the Woodland and it's so encouraging to hear these words. The walks and glades have recently been cut and a good place for a picnic, walk your dog or try your hand at tree or wildflower identification. We're still keeping a close eye on the Ash trees that have suffered as a result of Ash dieback (fungal infection).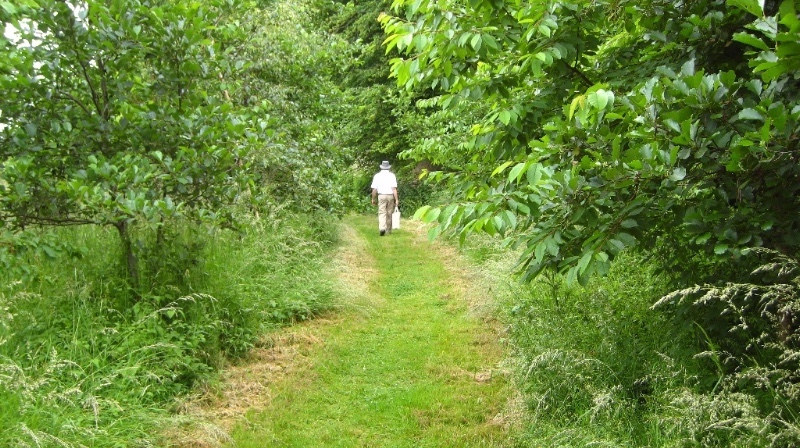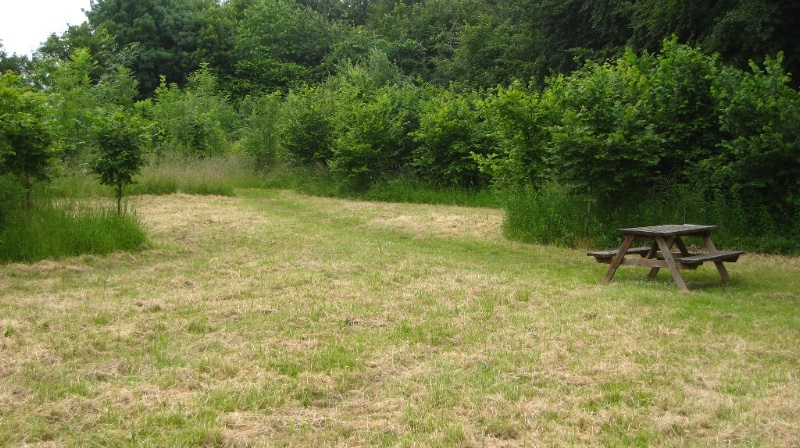 Thank You

Agrivert


Agrivert donated 5 tons of mulch to the Community Orchard but why do we need to mulch the trees?

https://www.agrivert.co.uk



Mulch is the best friend to newly planted trees and should be applied soon after planting. Mulch is valuable for trees health and care because it insulates the soil helping to provide a barrier from heat and cold, it retains water helping to keep the roots moist, it keeps weeds out to help prevent root competition and it prevents soil compaction.


http://www.bbc.co.uk/programmes/articles/11CnCQR0GJfkDgJs57sR5Ps/plastics-watch
and
https://www.youtube.com/watch?v=H76dXQoydmU
for a BBC site that's full of ideas and information to keep you informed.
Read how "Plastic" has been declared children's word of the year after analysis of stories submitted by five to 13-year-olds in a writing competition.
Take a tour of the website and see that it's worth sharing with friends, children and just about anyone.
Sponsor a Tree
Woodstock's Community Orchard
Would you like to sponsor a heritage fruit tree for your friend, partner, children, school, church, football club, friends, local pub, local business or simply for you? Our trees will be nurtured and managed by Sustainable Woodstock with the help of community volunteers. Each tree is £30.00.
How to Pay:
1) BACS payment. 2) Cheque. For details contact as below.
Any Questions ?

Call 01993 811975 or email

sustainablewoodstockuk@gmail.com
or use social media links
Woodstock Community Orchard Update
The Orchard consists of 82 heritage fruit trees planted in November 2017 by Woodstock volunteers and can be reached by walking through the Woodland. Walkers amongst you will also find the
Oxfordshire Way (Akeman Street)
crossing the top of the Orchard.

The trees are very young and there will be no fruit to pick for a few years as we encourage the trees to root instead of producing fruit. While we wait, there are plenty of wildflowers including orchids to enjoy and many butterflies, moths and other bugs to identify (see images below). We plan to encourage wildlife and biodiversity as best we can over next few years and so keep an eye on its development. Like the Woodland, there are walks and glades and the Orchard will make a lovely picnic site in the future. We have been busy checking on the health of the trees, ensuring they have water during their first dry and surprisingly hot season and we're presently mulching the trees to ensure the ground retains as much moisture as possible.


Thank You Orchard Tree Sponsors
Thanks to all who sponsored heritage fruit trees in our Community Orchard. We are pleased to say that 50% of the trees are now sponsored. Some have sponsored for themselves, some dedicated to loved ones, some as gifts for children, some on behalf of a Woodstock organisation, for example, Woodstock in Bloom, Natural History Society, Probus, etc. If you wish to sponsor a tree in the Community Orchard please see the section below for details.
Thank You Blenheim Estates for the Woodstock Community Woodland and Orchard

The development of the Community Woodland and Orchard would not have been possible if it wasn't for the support of Blenheim Estates as well as our volunteers. When we asked Blenheim Estates in 2009 for the possibility of using the land they offered a free lease for this purpose and when we wanted to double the size to include the Orchard they were equally supportive. Since they have supported us in many other ways by loaning water storage equipment, arranging mulch deliveries and giving expert advice and support from their Estates Team when sought.