To learn more about Sustainable Woodstock go to "About Us" page

To read Hilary's monthly news digest read on:-
or for more and older information go to the Sustainable Woodstock Noticeboard
Woodstock town council acknowledges the climate emergency, falling in line with most of the principle authorities within Oxfordshire and beyond.

"If world leaders choose to fail us, my generation will never forgive them" - Greta Thornberg

"Fossil fuels subsidised by $10m a minute

", says IMF.

UK has biggest fossil fuel subsidies in the EU, finds commission. Read more here on our Climate Change page



How much waste do we generate worldwide every year?
a million tonnes?
a billion tonnes?
10 billion tonnes?
Interested in Sustainable Travel by bike?
Please take part in Oxfordshire County Council's Cycling survey that aims to inform future sustainable infrastructure development in the County. Closing date is 6th September 2019. So not much time. DO IT NOW! Go to
https://news.oxfordshire.gov.uk/help-us-create-a-cycling-network-oxfordshire--can-be-proud-of/
Then go to our
Sustainable Transport pages ....
Tom Sinclair, Associate Professor in philosophy
at Oxford University, presents devastating forecast for the planet without urgent action on climate change. Well worth listening to, but not for the faint hearted. Watch on YouTube at
https://www.tinyurl.com/xrscience
.
If schools fail to address the global emergency

,

students will see education as increasingly irrelevant, says Fiona Carnie of TES, an education business supporting teachers, school staff and schools.
https://www.tes.com/news/8-things-schools-can-do-tackle-climate-crisis

Hi All.
In this issue we discuss the Oxford Climate Strike and Charlbury Extinction Rebellion (XR) and we recommend a presentation this Wednesday Oct 2nd in Witney poster below).

We celebrate our local primary school during National Recycling Week. We say thanks to Owen Mumford (OM) for their efforts in keeping parts of Woodstock litter-free and who also report on some of the issues when litter picking. We celebrate our wonderful Woodstock gate-makers and we mention again why wildflowers, and not so perfect lawns, are important. We'd like you to join a WhatsApp Group to help out on the odd occasion in our developing Community Woodland and Orchard. By the way, if you'd like to sponsor a tree in the Community Orchard they are going fast .... 74% are now sponsored so if you are interested please get in touch.

With the Climate Emergency in mind Sustainable Woodstock will be attending the public participation session to ask or

acknowledge

Woodstock Town Council declaring a climate emergency and we will be urging them to lead by presenting a XR talk to the town. Sustainable Woodstock would be happy to help them organise this event.

Think about what small or big part you think you can play to make a positive change for the futures of our children/grandchildren/nieces and nephews.

If you have ideas to share .... then let's do just that.... please get in touch. Hilary Brown Chair
Local Climate Emergency Action
Sitting in Woodstock we are hardly at the sharp end of climate change right now but millions, around the globe, are. On 20th September, from Cornwall to Scotland, including Oxford, schoolchildren and students engaged with climate strike events and they were supported by parents, grandparents, campaigners and workers. And why..... to demand urgent action on tackling greenhouse gases that are driving up global temperatures. You may
already
know why it's a good idea to support these strikes and are wondering why Greta Thunberg, when she's simply asking governments to "listen to the scientists", has generated some disturbing enemies...... especially in the US. Spend just a few minutes reading
Stephen Buranyi's
Guardian article
on Greta and think upon why these political and economical giants, like the US, are so enraged.
Celebrating Woodstock Primary
National Recycling Week & Beyond
Making a Difference



Inspired pupils at Woodstock Primary are making a difference. Last week, during National Recycle Week, year 3 pupils presented their project to the whole school, parents and visitors on how they were going to reduce waste at their school. They had already visited the Viridor recycling centre at Ardley and are now embarking on reducing their lunch waste to zero..... ably supported by their parents and all the teachers at the school.
Please Note: permission was given for the photo to be shown.


Wondering What You Can Recycle in West Oxfordshire?
Wonder no more ...Click
HERE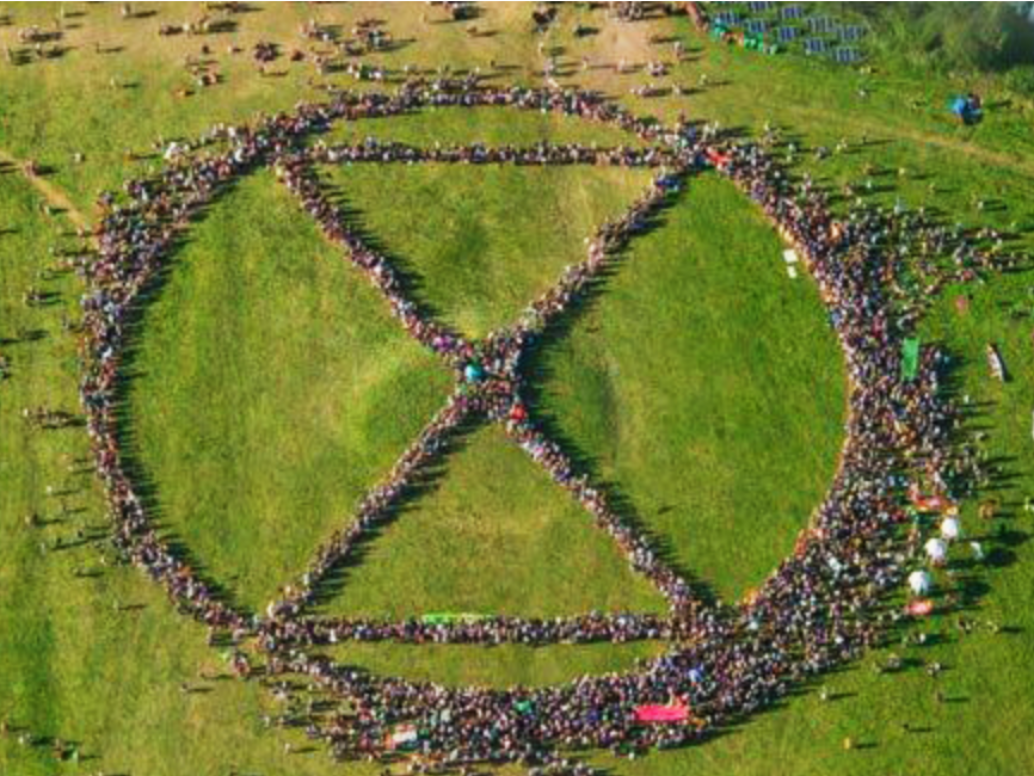 Last Friday, a few of us visited Charlbury for a Extinction Rebellion presentation (XR in short) in Charlbury given by Prof. Tom Sinclair (philosophy, Oxford) and English teacher, Megan Murray-Pepper. A packed audience of 130 people and not one spare seat … and all keen to hear balanced information produced by independent experts on the "climate emergency and what to do about it". It was a tough message to hear followed by an hour long Q&A session where interesting views were exchanged and views respected. We strongly recommend that you find an XR presentation so you have all the facts. It seems that while voting, lobbying and petitions have made some difference, a greater change has to happen right now. Experts believe that governments around the world need to start by telling "the truth" about the climate emergency and need to start acting NOW. I hope you can find some time in your busy schedules to find out more.

There are ongoing presentations in Oxfordshire (see poster below) and we think it would be good idea if Woodstock Town Council hosted a presentation in the very near future. A collective audience is best so you can listen and exchange views but if you really can't make a talk then view the presentation by Tom Sinclair on YouTube at (Please Note: It's NOT suitable for young children).
New Gate
for the Community Woodland and Orchard
(PICTURES OF GATE MAKING ON THE NOTICEBOARD PAGE)
Following the demise of our first gate into the community woodland we decided this summer to make a new one. Local ash wood was sourced and David Rees of Sustainable Woodstock very kindly showed us how to split large sections of timber – certainly a lot quicker than using a hand saw! We then removed the bark with a draw knife and shaped the ends to fit into the upright sections. After some linseed treatment, the new gate was hung on the weekend of 21st September with the use of a clever 'Chinese Wallet' rope arrangement to make the hinge. Our first customer arrived shortly after! Many thanks to David Rees for his expertise and time and Blenheim Charity and Community Bursary for funding. We hope you all enjoy using the gate and it lasts for many years to come.
Graham Brown Sustainable Woodstock
Woodstock Wildflowers
Thanks to those who have shared seeds with us. Soon we'll be preparing a section of the Community Orchard and OWL for seeding wildflowers. If you'd like to come and join us for spreading some good news for bees and other bugs then please get in touch by email. If you'd like to be part of a Whats App
group to share some time with us when doing "jobs" please send your mobile. If you'd like to just come along for a chat about what we're doing and why...feel free.

Why flowers? The farmed fields surrounding Woodstock are "silenced" by the use of chemicals used throughout the year ..... pesticides, herbicides, etc. A habitat rich in flowers with no chemical use will enrich bug life that will enrich birdlife and other plants...... biodiversity in action.
Please email us
sustainablewoodstockuk@gmail.com

Thanks Owen Mumford

Thanks to our local prize-winning manufacturer, Owen Mumford
who have been regularly litter picking in Green Lane. They are doing a great job and dispose of the waste on their own premises where possible.

Sadly they report illegal fly-tipping (see the mattress below) which is unsightly and a health hazard, attracting rats that pass diseases on to other dogs and humans. Dog walkers too are persistently leaving poo bags at the side of the road that are being squashed by cars.

Please everyone remind your dog walkers to be kind to all in the town and bin the poo properly and safely. There are plenty of bins and if you have any thoughts on where extra bins could be sited then let us know and we'll pass on to the council .....or you can have a go yourself.
Safe Routes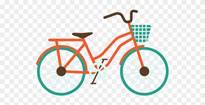 No-one in the Woodstock can be unaware of the work presently being undertaken by Community First Oxfordshire (CFO) on behalf of the Town Council and Blenheim. Their task is to determine the future needs of the town, given its imminent expansion. The feedback from CFO is impressive, but we all know that the "big ticket" costs of providing affordable homes, school buildings and perhaps a new medical centre, may mean that not all the town's aspirations will be met.
Sustainable Woodstock believes that the town's expansion provides a once in a generation opportunity to secure the best possible environment for the town and that this should not fail simply through lack of funds from S 106.
So we are setting up a "Woodstock Safe Routes" group within Sustainable Woodstock to provide a platform for all with an interest in encouraging walking and cycling and to think about how we can improve people's ability to safely move about the town (and beyond) on foot or by bike. Walking and cycling reduces pressure on town centre parking and improves people's health and well being.
We would like to involve as many organisations as possible in our "conversation." We want to find out what is needed, where and how it might be provided, and, of course, how it can be funded. It is possible that some grant funding may be available and Sustainable Woodstock is looking further to develop these and other funding streams.
If you, or a group you represent, would like to support this campaign do please let us know by email. We don't want this to just be a "talking shop" and we don't expect to call multiple meetings. After an initial meeting, much can be done by email and this would be our preferred way to progress ideas at least until firm decisions need to be taken. We will have a page on this website on which we will display ideas and plans, and on which comments from group representatives can be aired.
Colin Carritt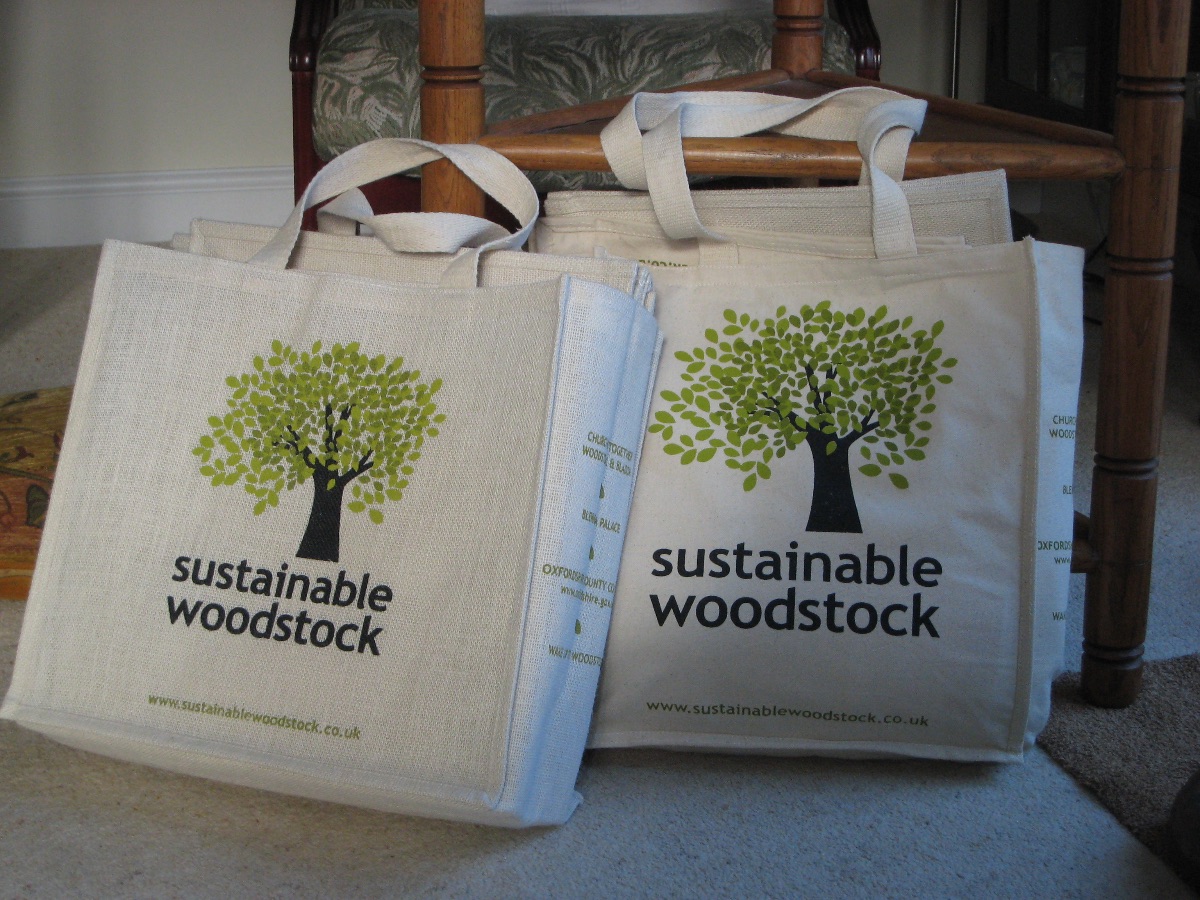 "Buy a Long Life Fairtrade Bag"
Sustainable Woodstock bags available from Mary & Martin's newsagent, our Post Office, Hampers and mnay other outlets.
AND AT THE FAIRTRADE COFFEE MORNING!
If you'd like some for your business email us at Sustainable Woodstock.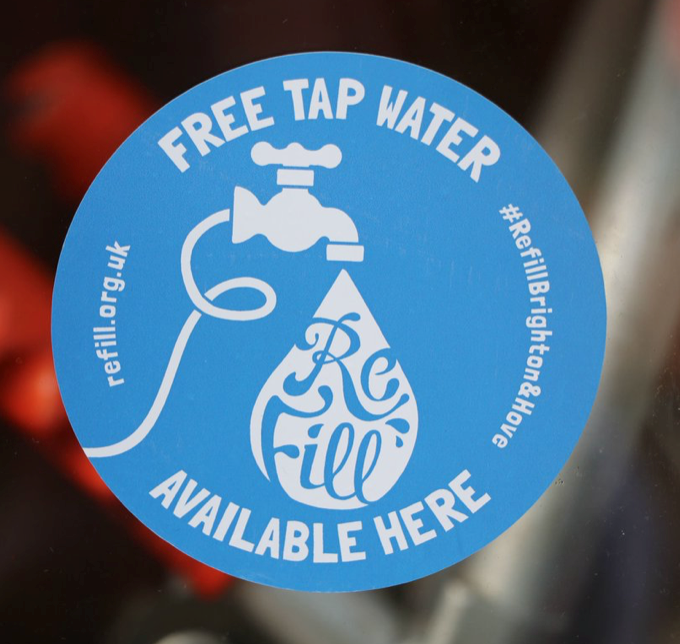 Thanks
Oxfordshire Museum, King's Arms & The Woodstock Bookshop
for Offering Water Refills.

Helping us kick the plastic
Join the Refill Revolution!
Refill is an award-winning campaign to prevent plastic pollution at source by making it easier to reuse and refill your bottle instead of buying a new one.
If you are a Woodstock business and wish to offer refills go online
https://refill.org.uk
. If you're feeling inspired, download the
Refill app
and make refilling the new normal!
Producing bottled water creates 500 times more CO2 than tap water. That's why Refill Oxford has created a network of Refill stations where you can fill up your water bottle for free to reduce plastic pollution. Look out for a business with Refill stickers. There are now over 14 thousand Refill stations all over the UK and if Woodstock restaurants, schools, cafes or pubs would like to sign up to be a Refill station and help reduce plastic pollution just email refill.oxford@gmail.com and they'll do the rest.

Refill Oxford is part of City to Sea's national campaign to promote the use of free tap water to reduce plastic waste. In Oxford, there is a network of nearly 150 Refill stations in places such as cafes, bars, pubs, restaurants, bus stations, hospitals, community centres and hairdressers all over the city. So now you can refill your water bottles whenever you need to, rather than buying a new plastic bottle.

Save money, stay hydrated and prevent plastic pollution at source by using the free Refill App on the go, OR look for the Refill droplet in shop windows. This will dramatically reduce the use of the billions of single-use plastic water bottles bought in the UK every year.
Sustainability is often defined as meeting the needs of present generations without risking the ability of futures generations to meet their own needs and should lead to a better quality of life for everyone, now and for generations to come.
Local actions are now influencing changes nationally and internationally and by working with our community, our projects and campaigns have a greater likelihood of success. We are interested in raising awareness on issues such as climate change
insert content here