Welcome to Sustainable Woodstock's
Home and News Page
To learn more about Sustainable Woodstock go to "About Us" page

To read Hilary's monthly news digest read on below:-
or Go direct to the Sustainable Woodstock Noticeboard for more info
How much waste do we generate worldwide every year?
a million tonnes?
a billion tonnes?
10 billion tonnes?
Interested in Sustainable Travel by bike?
Please take part in Oxfordshire County Council's Cycling survey that aims to inform future sustainable infrastructure development in the County. Closing date is 6th September 2019. So not much time. DO IT NOW! Go to https://news.oxfordshire.gov.uk/help-us-create-a-cycling-network-oxfordshire--can-be-proud-of/
Then go to our Sustainable Transport pages ....

Sustainable Woodstock News
August 2019
Hi All,
In this issue we wonder if Woodstock Town Council is demonstrating their support for the Climate Emergency declared by parliament in November after pressure from people of the UK and after many town councils made the declaration. Welsh and Scottish governments have declared a climate emergency but the UK government has yet to follow. Disappointingly
Gove acknowledged there was a climate "emergency" but
did not back demands to declare an emergency
.
I'v
e checked our town council's website but nothing is jumping out at me on a climate emergency. We're all in this together so why not share our ideas for action to mitigate climate change perhaps through the consultation with Community First where we can at least demonstrate our ideas and hopes for a greener and more sustainable future. Why not
write to the council
and ask to declare an climate emergency and while you're at it
write to our MP too.
We also say thanks to a few people, mention attempts to improve cycling experience, remind people that we do have air quality issues that we can actually do something about and we ask again to collect seeds for us for the Community Woodland and Orchard and Wildlife Haven.
Good summer everyone. Hope you make time to read this.
Hilary Brown Chair of Sustainable Woodstock.
A New Gate for the Community Woodland?
Thanks to David Rees

Thanks to those who came to see just how you make a new community woodland gate from local coppiced wood. Who would have thought this would be so interesting. We not only watched but we had a go as well and to see a very large log being split in two using a couple of small tools (not a power tool in sight) was unbelievable...and unbelievably easy...with a skilled teacher. If we'd used a saw, we would have still been there today. It took us about 6 hours. The gate is made from ash wood that was felled for us in Thrupp about 6 months ago. Thanks David for a great lesson and demonstration. We haven't installed the gate yet as David will be showing us after his holiday. The gate is more substantial than the previous gate that stood there for about 10 years and was sadly completely vandalised last year. Perhaps a log cabin next?

The Community Woodland entrance point on foot is close to the 30/50 mph signs on the A44 at the northern entrance to Woodstock.
Safe Routes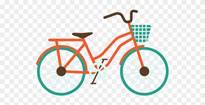 No-one in the Woodstock can be unaware of the work presently being undertaken by Community First Oxfordshire (CFO) on behalf of the Town Council and Blenheim. Their task is to determine the future needs of the town, given its imminent expansion. The feedback from CFO is impressive, but we all know that the "big ticket" costs of providing affordable homes, school buildings and perhaps a new medical centre, may mean that not all the town's aspirations will be met.
Sustainable Woodstock believes that the town's expansion provides a once in a generation opportunity to secure the best possible environment for the town and that this should not fail simply through lack of funds from S 106.
So we are setting up a "Woodstock Safe Routes" group within Sustainable Woodstock to provide a platform for all with an interest in encouraging walking and cycling and to think about how we can improve people's ability to safely move about the town (and beyond) on foot or by bike. Walking and cycling reduces pressure on town centre parking and improves people's health and well being.
We would like to involve as many organisations as possible in our "conversation." We want to find out what is needed, where and how it might be provided, and, of course, how it can be funded. It is possible that some grant funding may be available and Sustainable Woodstock is looking further to develop these and other funding streams.
If you, or a group you represent, would like to support this campaign do please let us know by email. We don't want this to just be a "talking shop" and we don't expect to call multiple meetings. After an initial meeting, much can be done by email and this would be our preferred way to progress ideas at least until firm decisions need to be taken. We will have a page on this website on which we will display ideas and plans, and on which comments from group representatives can be aired.
Colin Carritt
Should Woodstock Town Council
Declare A Climate Emergency?
Machynlleth in Wales is where the Centre for Alternative Technology (CAT) have been working for many years on what Zero Carbon would look like in the UK, as set out in their Zero Carbon Britain Reports. The report is worth a read and CAT is well worth a visit. No surprises that Machynlleth has declared a Climate Emergency despite being one of the smallest town councils in the UK..... yes smaller than Woodstock. As we're all in this together should we be calling for our town council to declare a climate emergency and for everyone to help create a future for Woodstock and the local community by sharing ideas and hopes at the Community First consultations. Why not write to the council and ask to declare an climate emergency and write to our MP too.

Thanks to people from all across the UK, climate change has been steadily climbing the political agenda ...at all levels of government. On 29th October 2018, Philip Hammond set out his budget but didn't mention climate change. In Nov 2018 Bristol and Manchester passed motions that declared a climate emergency and set targets to be carbon neutral by 2030 and 2038. Since, similar decisions have been made by councils across the country. On 1st May 2019, the UK Parliament finally followed these local councils, approving a motion to declare a climate emergency and called on the government to increase its ambition.
In January, Oxford City Council members declared a climate emergency and agreed to create a citizens assembly in Oxford to help consider new carbon targets and additional measures to reduce emissions. The citizens assembly will be a randomly-selected representative sample of Oxford residents and will meet this September. It will be the first citizens assembly in the UK created to consider climate change. WODC declared a climate emergency in June 2019.....they don't seem to be shouting about it though.

Hopefully, climate emergency motions won't just be paying lip service to the radical action that is needed? Continued efforts by campaigners will be crucial in turning abstract targets into reality. So knowing this we should be engaging with the Community First and demanding that newly designed houses have the greenest credentials and our community input has thought of energy networks, safe cycle tracks, tree planting, etc.
If you're interested in the campaign against climate change and are looking for ideas take a look at this site https://www.campaigncc.org/councils_climate_emergency.
Going to Countryfile Live?
Or if You're not?
Celebrate the 50th anniversary of the Woodstock Music Festival .....age of flower power. Feel the love and enhance our own community.
We're planning to add wildflowers to Woodstock's Community Woodland and Orchard. If you find any free wildflower seeds at the event that you're not planning to use yourself .... or you would like to buy some seeds to donate ..... feel free to donate.

Or if you'd like to collect seeds from your garden and other areas you visit. How to and things to consider when collecting .....
CLICK HERE
. Contact us on
s
ustainablewoodstockuk@gmail.com
Thanks all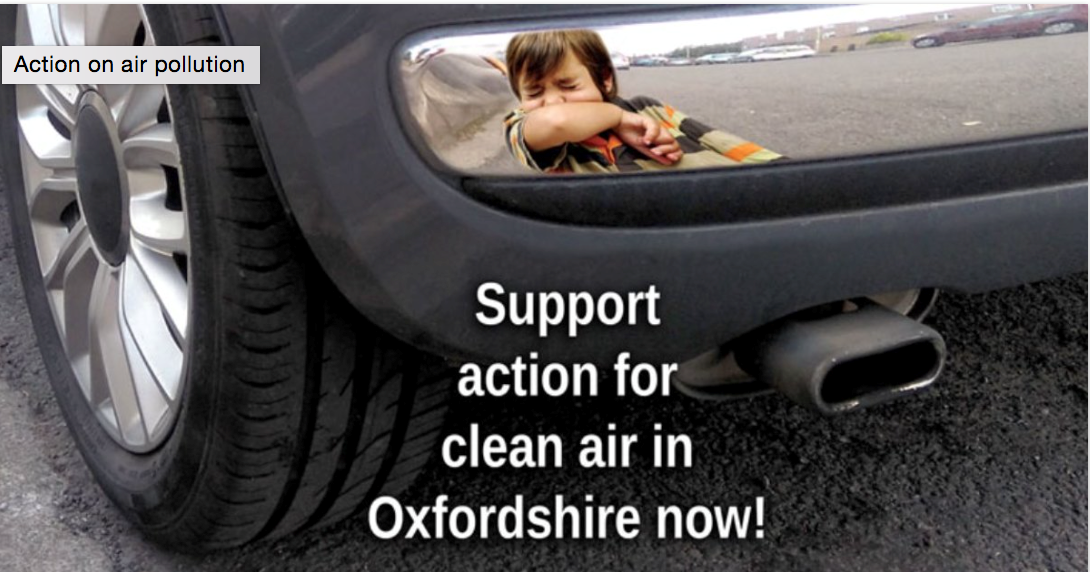 Engine's Running - Stop Now
We all have a right to breathe clean air.
Recently but not during the recent high temperatures......3 out of 4 cars outside of school were running their engines for air-con. Most seemed young enough and seemingly healthy enough to get out of the car and wait in the shade. How many too in car parks.... keep their engines running for air con or heating. It's polluting even when you can't see the gases and particles. It is really damaging our lungs and health. Please remind your families.
"We all have a right to breathe clean air. However, across the UK illegal and here in Oxford harmful levels of air pollution are damaging people's health and their quality of life and cutting lives short." It doesn't have to be this way.
Thank You Woodstock Fire Service
Thanks to our local fire service who helped replenish our water supply for the community orchard during their training evening. This will help the trees during future dry periods. Thanks guys.

The WOODSTOCK fire service are recruiting part-time officers and are giving full training. Click HERE for details if interested.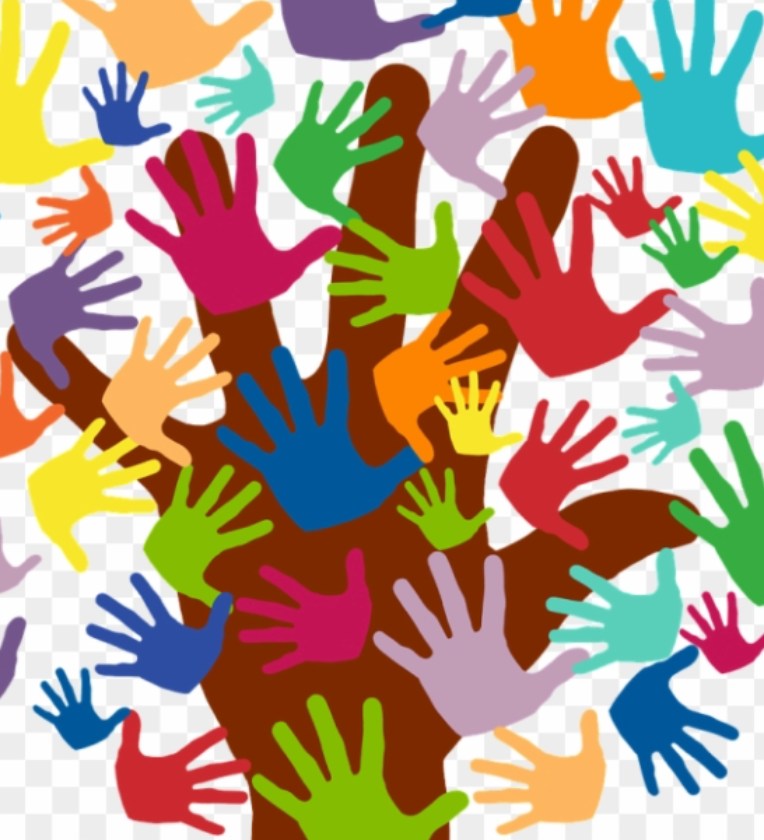 Volunteers?
We will be asking for volunteers throughout the summer to help with some EASY Community Woodland maintenance ….perhaps an hour at a time. You'll find the Woodland and Orchard just past Hill Rise on the left of A44, heading northbound. Under 18s need to be accompanied by an adult.

Please email us
sustainablewoodstockuk@gmail.com
or call 01993 811975 if you'd like to be emailed about helping occasionally. Have a fruitful summer everyone.

Community Orchard Update
Happy to report that all the fruit trees survived last year's hot summer. Not by luck but as a result of the help we had from volunteers who watered during those hot months. If you walk through the orchard now, you'll see we've been checking for pests, ensuring they aren't inundated by the surrounding grasses that compete for the water and nutrients and we've been mulching see photos below). Thanks to the volunteers who helped us plant and to those who sponsored the heritage fruit trees in the Community Orchard. 72% of the trees are now sponsored so there are still a few left if you'd like to sponsor. If you'd like to sponsor or volunteer occasionally in the orchard get in touch by
emailing us.
Have you thought about a fruit tree for your own garden? A fruit tree filters the air, conditions the soil, provides shade, shelters wildlife, and attracts pollinators to your garden. And there are no transport impacts when growing fruit in your own garden. You can have all for very low cost and a relatively small amount of annual maintenance. For a map, see the woodland page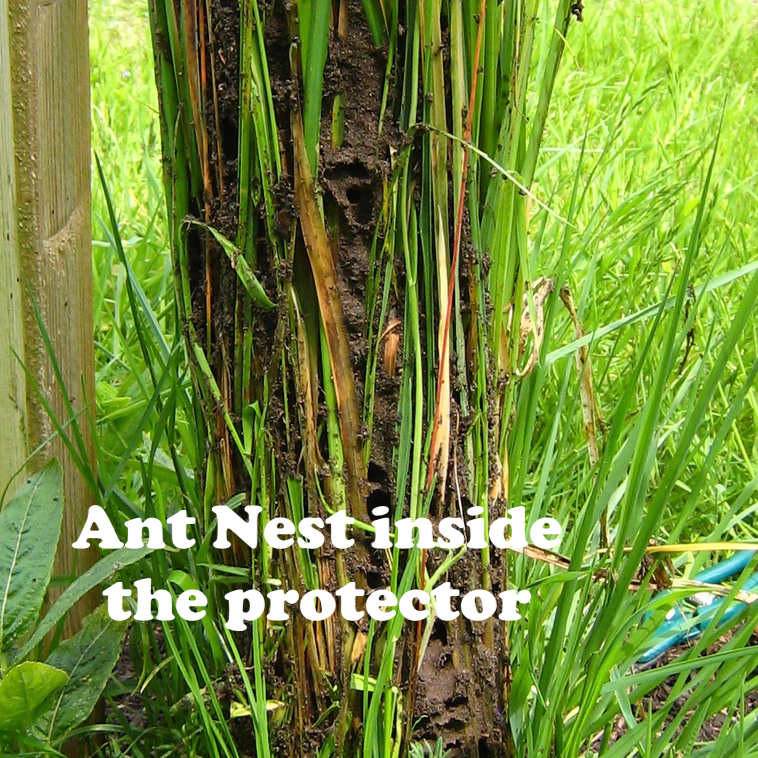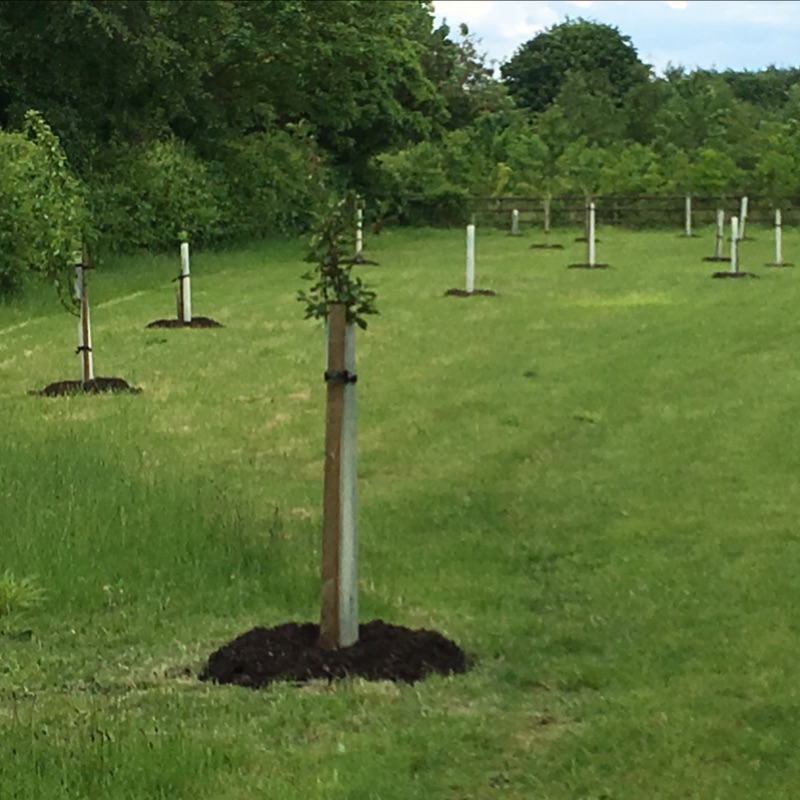 Allotment Plots Now Available in Woodstock.
Gardening is good for your health and your wellbeing and can be good for your social life too. And of course can provide you and your family with fresh fruit and vegetables over the year. You can choose to garden organically and avoid ingesting chemicals that are likely to be present on shop bought fruit and vegetables.
Woodstock Allotment Association
The waiting list for new applications is now open to people living in Woodstock. The rents are reasonable, water is available on site and all plot holders are made members of the National Allotment Society where items such as seeds, etc. can be bought at discounted rates. If you are interested you can apply to the Town Hall or directly to
raykinch@bt
internet.com

Bags.
Did you know that 50% of us are still asking for bags at the Coop
..... shame on us.
Try to ensure your events are single-use plastic free
Let's see if we can reward your business with a Plastic Free Champion certificate. We'll soon be visiting or revisiting your businesses, schools, etc to see how many changes have been made .... sharing problems and good news. What changes have you made to reduce your use of single-use plastic?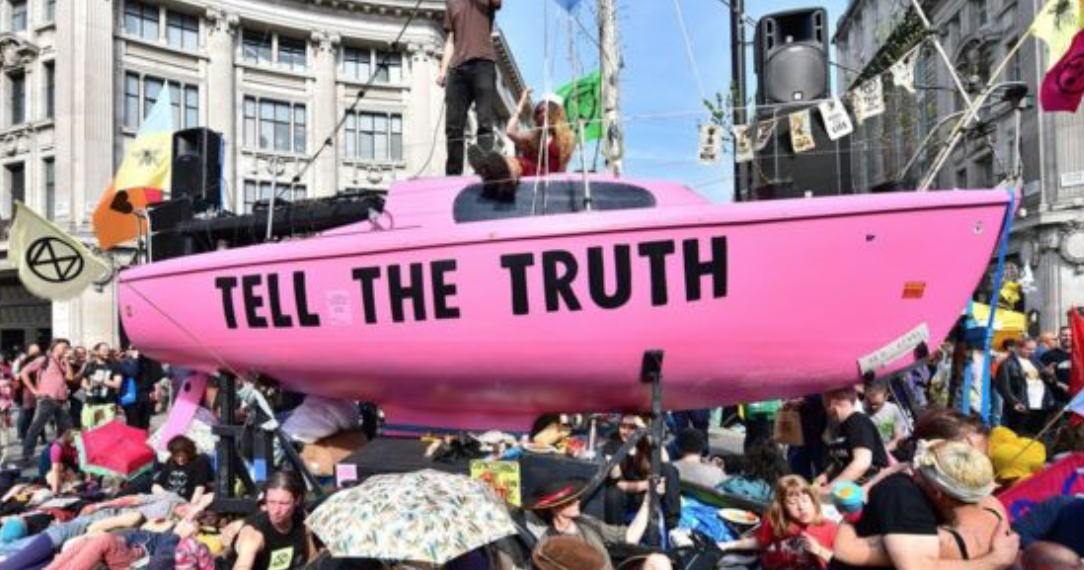 Extinction Rebellion XR What does it Mean?
Climate Change - the Facts
The public are waking up to the scale of the climate change crisis and pressure is now growing on politicians to act. Thanks to all those climate change activists who have sent their own time trying to speed up effective change that will make a difference to all our futures. If you think you don't understand climate change, how it affects us all and what we should all do now, then watch the recent David Attenburgh programme Climate Change - the Facts. Set aside, just an hour of your time to watch this programme that shows the result of inaction but what actions we can do to ensure that we and future generations have a future.
Schools Strike for Action on Climate Change. Colin Carritt, SusWoo Vice-chair, on why the striking schoolkids are heros
The Time to act is NOW
https://www.ecotricity.co.uk/news/news-archive/2018/how-to-combat-climate-change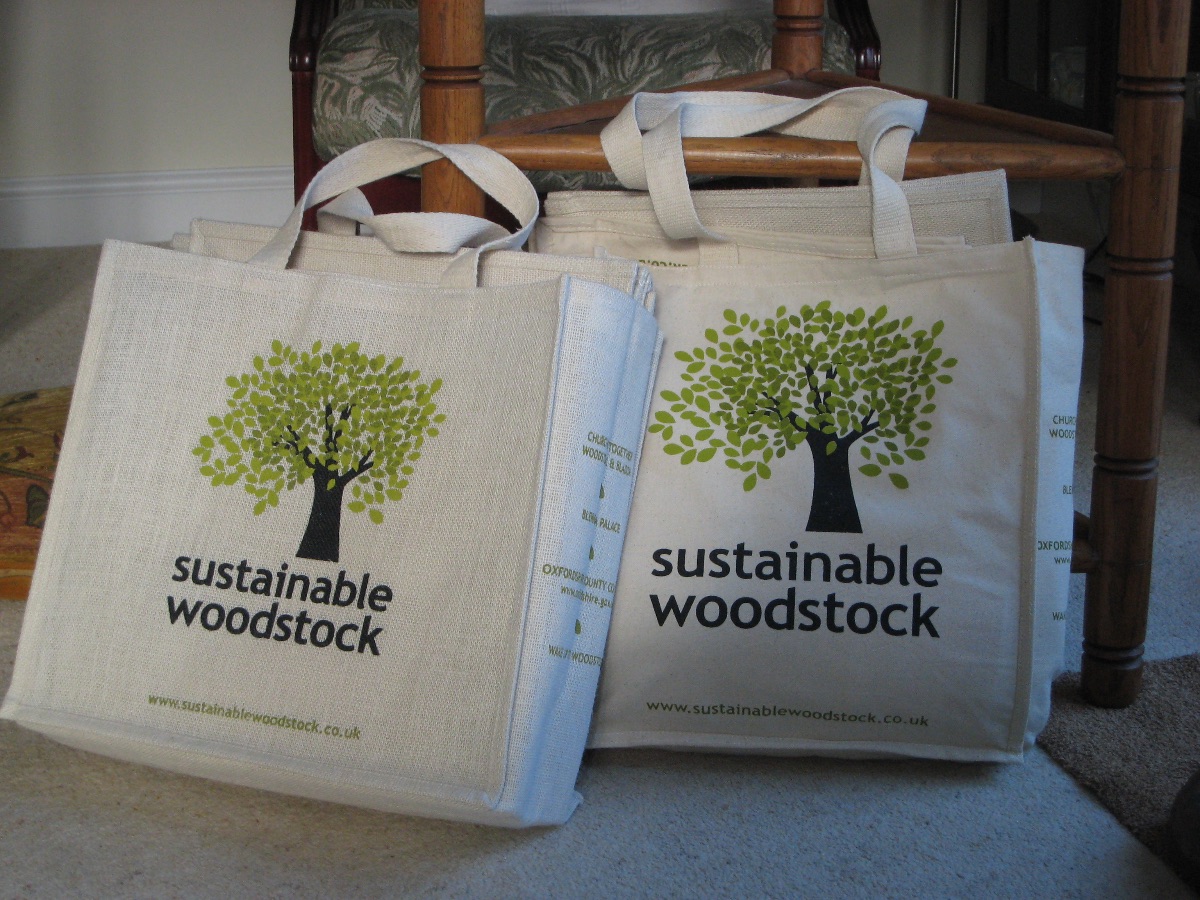 "Buy a Long Life Fairtrade Bag"
Sustainable Woodstock bags available from Mary & Martin's newsagent, our Post Office, Hampers and mnay other outlets.
AND AT THE FAIRTRADE COFFEE MORNING!
If you'd like some for your business email us at Sustainable Woodstock.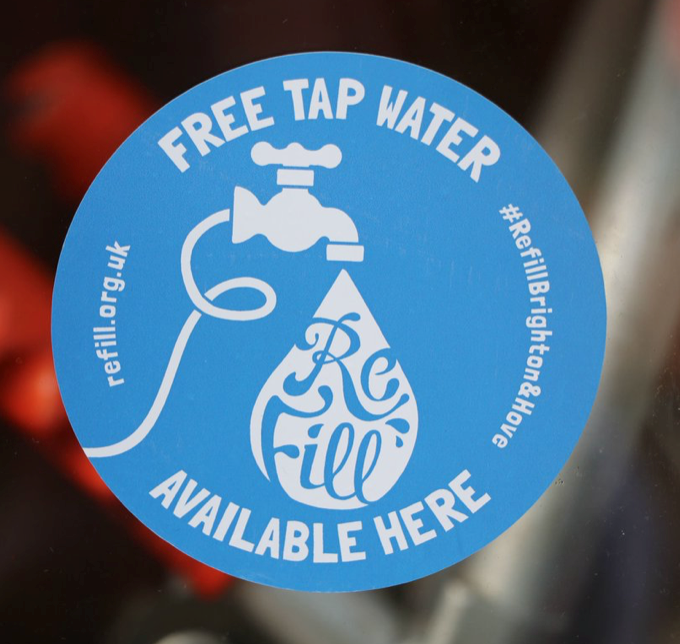 Thanks
Oxfordshire Museum, King's Arms & The Woodstock Bookshop
for Offering Water Refills.

Helping us kick the plastic
Join the Refill Revolution!
Refill is an award-winning campaign to prevent plastic pollution at source by making it easier to reuse and refill your bottle instead of buying a new one.
If you are a Woodstock business and wish to offer refills go online
https://refill.org.uk
. If you're feeling inspired, download the
Refill app
and make refilling the new normal!
Producing bottled water creates 500 times more CO2 than tap water. That's why Refill Oxford has created a network of Refill stations where you can fill up your water bottle for free to reduce plastic pollution. Look out for a business with Refill stickers. There are now over 14 thousand Refill stations all over the UK and if Woodstock restaurants, schools, cafes or pubs would like to sign up to be a Refill station and help reduce plastic pollution just email refill.oxford@gmail.com and they'll do the rest.

Refill Oxford is part of City to Sea's national campaign to promote the use of free tap water to reduce plastic waste. In Oxford, there is a network of nearly 150 Refill stations in places such as cafes, bars, pubs, restaurants, bus stations, hospitals, community centres and hairdressers all over the city. So now you can refill your water bottles whenever you need to, rather than buying a new plastic bottle.

Save money, stay hydrated and prevent plastic pollution at source by using the free Refill App on the go, OR look for the Refill droplet in shop windows. This will dramatically reduce the use of the billions of single-use plastic water bottles bought in the UK every year.
Invest in Green Energy?
If you're looking for investments
you may be interested in the Community Energy Fund.
Low Carbon Hub
wants to strengthen and grow community owned energy in Oxfordshire. Energy that's good for people, and good for the planet. Join almost a thousand like-minded investors and put your money to work tackling climate change.
- Earn up to 5% interest on your investment* - capped at 4% for the first four years of investment
- Help fund more solar panels on schools and organisations across Oxfordshire
- Keep money in the local economy through community ownership
- Tackle the global issue of climate change on a local level
- 100% of our surpluses support further local action on climate change
* INVESTMENTS CAN GO UP OR DOWN - TAKE ADVISE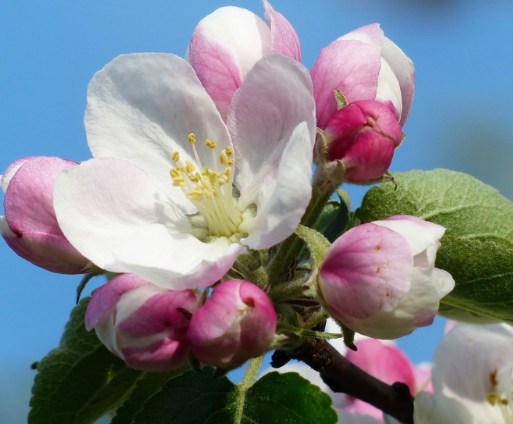 Sponsor a Tree in our Community Orchard?
Over 50% now sponsored. You can sponsor a tree as a group, with friends, colleagues. You will receive a certificate and can dedicate if you wish.
How to Pay?
Costs £30 (single payment)
1) BACS payment.
2) Cheque
For details contact as below.
Questions ? Call 01993 811975 or email sustainablewoodstockuk@gmail.com


Sustainability is often defined as meeting the needs of present generations without risking the ability of futures generations to meet their own needs and should lead to a better quality of life for everyone, now and for generations to come.
Local actions are now influencing changes nationally and internationally and by working with our community, our projects and campaigns have a greater likelihood of success. We are interested in raising awareness on issues such as climate change