Welcome to Sustainable Woodstock's
Home and News Page
To learn more about Sustainable Woodstock go to "About Us" page

To read Hilary's monthly news digest read on below:-
or Go direct to the Sustainable Woodstock Noticeboard for more info
Sustainable Woodstock News
December 2018
Hi Everyone,
There's been a great deal of activity in and around Woodstock with Christmas markets and fayres but if you're anything like me and haven't started or you're still searching for gift ideas, consider looking out for things that might tick the box for future sustainability. Your choices can make a positive contribution to efforts against climate change and a fairer future for all.

Where possible, support local artisans, businesses and local produce & goody suppliers that will help keep our local economy going. If you're interested in treasure you might pick up some great ideas and bargains from our local emporiums for antiques, pre-owned shops and charity shops.

For those interested in wildlife, you might consider a gift membership for a local wildlife trust such as Bucks, Berks and Oxfordshire Wildlife Trust (BBOWT) or Royal Society for the Protection of Birds (RSPB), both responsible for local conservation and protection projects. Or buy a lasting gift to support wildlife and bees such as a small tree/shrub for the garden that will counter pollution, look attractive and provide food for birds.

Finally there are natural products such as organic cotton, wool and silk that will keep the plastics from our oceans after washing.

And while you're at it, remember to look out for Fairtrade items such as chocolate, tea, coffee, sugar and tea.
Because of recent family illness, I've had very little time in and around Woodstock and realise the jolliest of traditions lose their lustre when you're worried about loved ones. I'm still keen to wish you all a happy time over the festive period and hope you can make purchasing choices that consider the future of our planet. Remember too, to look out for your neighbours who may need a bit of company over the holiday period.

Best Wishes to You All

Hilary Brown Chair of Sustainable Woodstock.
Ditch Single-Use plastic.
Thanks to Gerry Tissier who recently met up with our local MP, Robert Courts to discuss our aim for Woodstock to become a Single-Use Plastic Free Town. Robert and his wife,
Kathryn
had already signed up with us in the summer for action against plastic and is shown here supporting a wider campaign plan with Friends of the Earth . He's also keen to support the STOP IDLING campaign in Woodstock too.
Read how Penzance became the first ever single plastic-free town
by clicking HERE
Plastic Free Christmas
12 Festive Tips

-

CLICK HERE
Crackers about Christmas?

The vast majority of gifts inside Christmas crackers never last beyond the end of the meal.
Consider getting crackers with just jokes and hats, and make sure to recycle the paper and cardboard afterwards.
Look out for eco-friendly crackers but take a good look at the contents.
Say NO to single-use anything!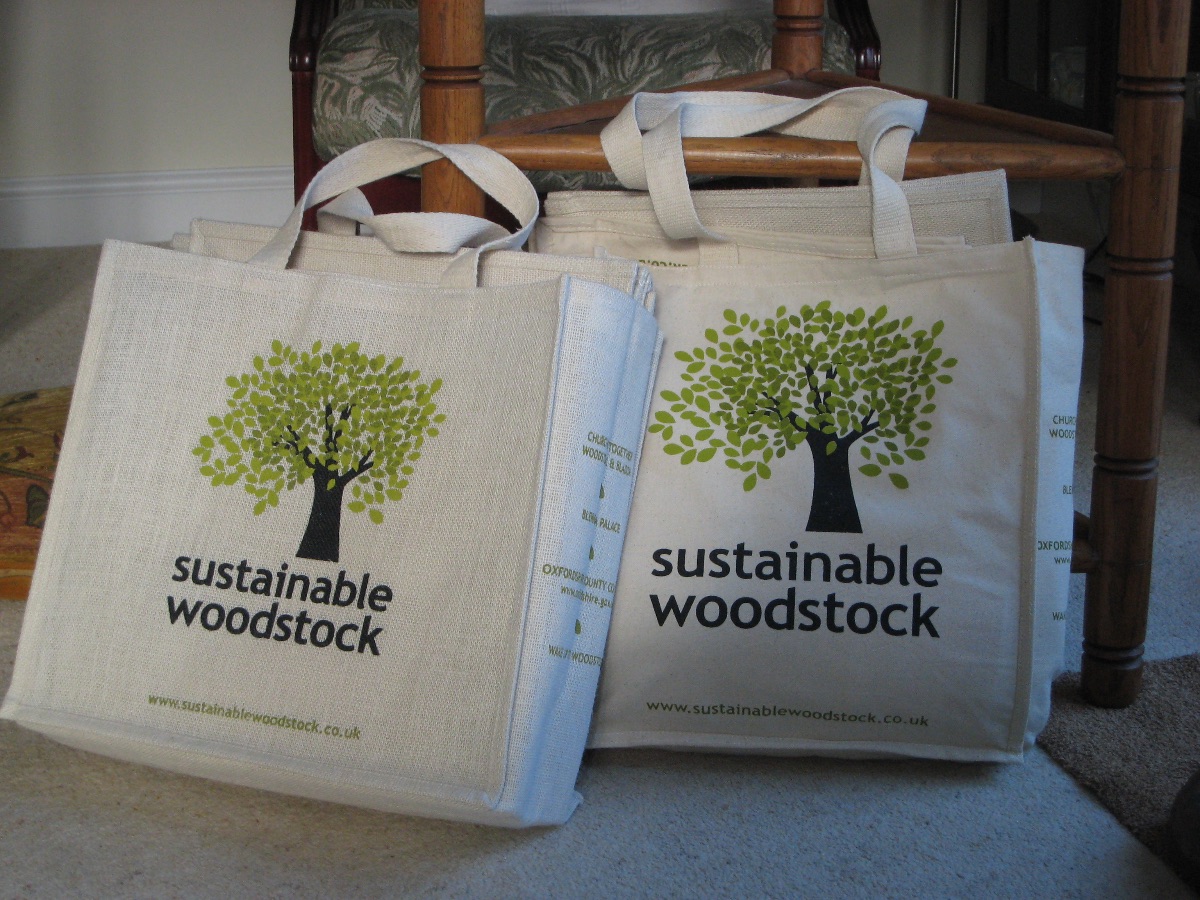 Gift Ideas?
Sustainable Woodstock Canvas Bags £4 each. These make a great gift and the only way SUS WOO generate income. Made in the UK with ethically sourced canvas.
If you'd like to buy from us email by CLICKING HERE
More Gift Ideas?
Our Community Orchard Needs You!
By sponsoring an orchard tree today you can bring nature and fresh fruit into our community for generations to come. Your gift will help us work with our community and care for the community orchard. It will help us to train up the group with traditional orcharding skills and to look after it as it delivers fruit year after year. You can sponsor a tree as an individual, family or dedicate it to someone you love.
To read more about community orchard benefits CLICK HERE.
How much to sponsor and how to pay?
Costs £30 (single payment) 1) BACS payment. 2) Cheque For details contact as below.
Any Questions? Call 07966 178950 or Email sustainablewoodstockuk@gmail.com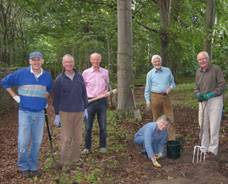 Thanks for the Bluebells

Woodstock in Bloom and Sustainable Woodstock thank all volunteers for their time....and their effort. A total of 4000 Bluebells have now been planted in the Community Woodland!
Zero Waste Shopping - Market Garden is Open!
Eynsham's Zero Waste shop is now open (see Eynsham's site by CLICKING HERE).
Look them up, next time you're passing.. Perhaps somebody is willing to consider opening a shop here in Woodstock?
Opening Times Monday-Thursday 9am-6pm; Friday 9am to 6.30pm Saturday 9am to 6pm

Contact /Address 01865 604571 41 Mill St, Eynsham, OX29 4JX
Quit Idling - Please - If you have to drive loved ones to school, work, etc - please turn off the engine when stationary ..... please don't idle. The things you can't see are doing just as much damage to your body.


Sustainability is often defined as meeting the needs of present generations without risking the ability of futures generations to meet their own needs and should lead to a better quality of life for everyone, now and for generations to come.
Local actions are now influencing changes nationally and internationally and by working with our community, our projects and campaigns have a greater likelihood of success. We are interested in raising awareness on issues such as climate change