Waste Reduction and Swap Shops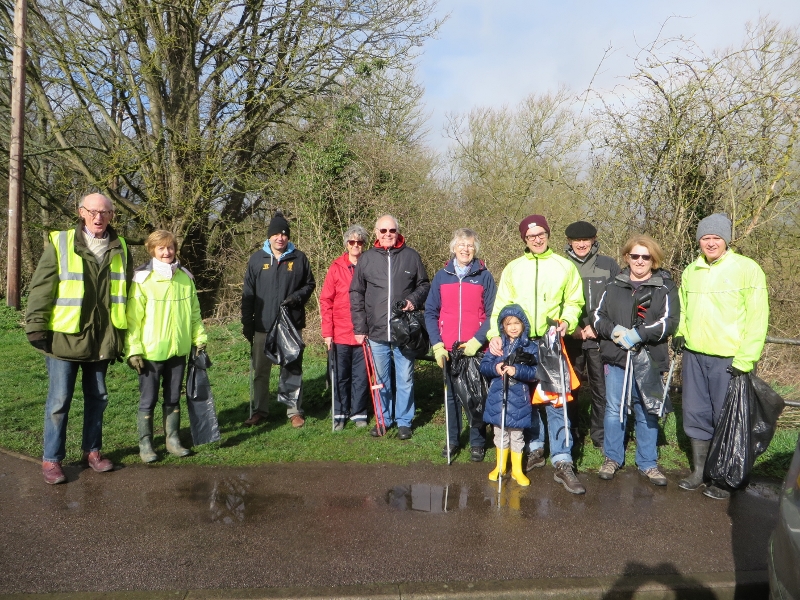 Above: 9th March 2019: A bright band of merry litter pickers ready to clear the rubbish from the town's pavements and green verges. We collected about 18 bags full of plastic, tins, and cardboard. Thanks to all who came along to protect Woodstock's public spaces from the scourge of litter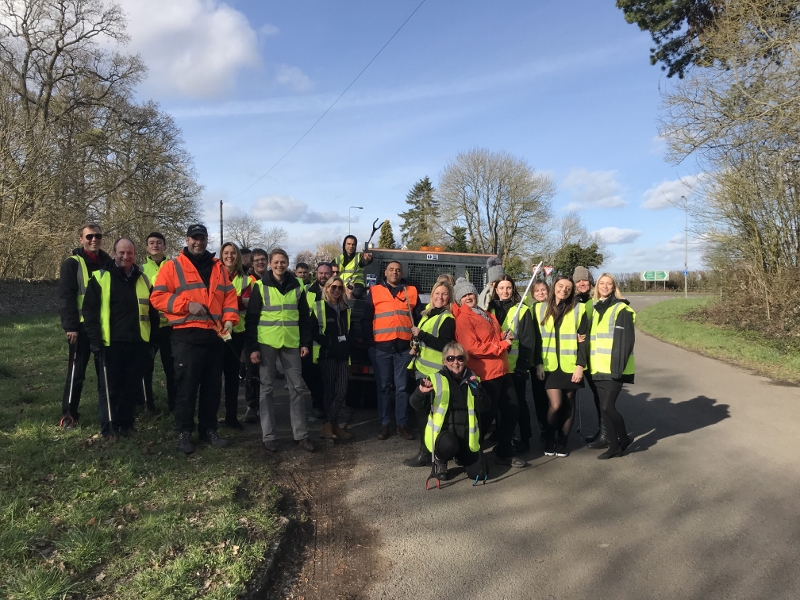 And the team from Blenheim also did the town proud. Thanks to them all. Blenheim Rural Manager Rachel Brodie said, "We had a very successful afternoon today and thankfully the sun was shining. There were 31 of us out and we have collected 35 bags of rubbish plus a full back of a gator buggy. We actually went the whole way round from Ditchley Gate to the Woodstock signs."
Video: what happens to rubbish once it is taken away. Local company M&M keep over 90% of the material that arrives on site out of landfill, here's how: http://www.youtube.com/watch?v=Kcl4EiHo5bk
Tips, ideas and suggestions for reducing packaging waste, disposables and plastics in your location
This excellent guide is aimed at small businesses but we, at Sustainable Woodstock, can help spread the message about reducing packaging waste and disposables by making the point whenever we go shopping or out for a coffee. Read more here .....
Sustainable Woodstock has no Swap Shops planned at the present
Our last Swap shop was
Saturday 7th February 2015. We have none planned in the immediate future.
At our Swap Shops we successfully swap electrical items, small furniture, household goods, books, sports equipment, bikes, gardening bits and bobs, flower pots, magazines and toys.

Never throw away your "stuff". Someone will make good use of it. One of our older Swap Shop visitors took away some rolls of wallpaper. Two kind friends from her church came round and put it up for her and she said it looks lovely.
We save upwards of 100 kgs of stuff that would otherwise have ended up in landfill. We also take selected items to the Sue Ryder Charity Shop.
We usually get over 50 visitors signing in from Woodstock, Kidlingtone, Begbroke, Long Hanborough, Witney, Yarnton, Charlbury, Bladon, Duns Tew, and Cassington. Many commented that we should run more, perhaps every six months instead of once a year.
Check out other sustainability groups swap shops at the Community Action Group's website on http://www.cagoxfordshire.org.uk/