Fairtrade
Sustainable Woodstock's Annual Fairtrade Coffee Morning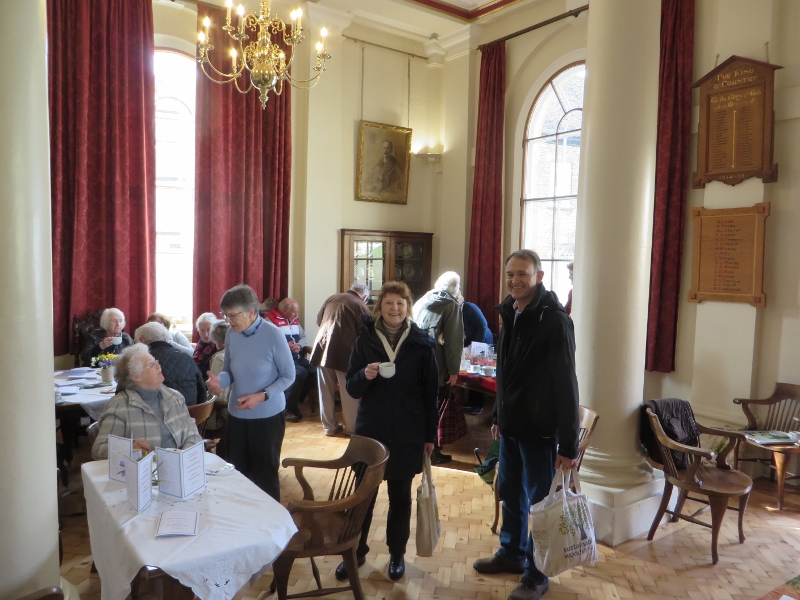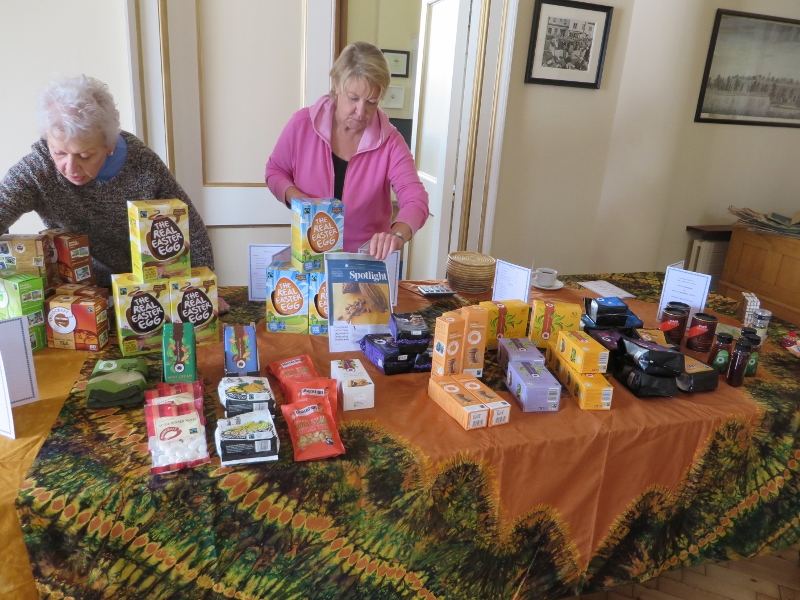 The Fairtrade Coffee morning at Woodstock Town Hall
Sustainable Woodstock supports Fairtrade .......
But is Fairtrade finished? Is it in danger of becoming ruthlessly sidelined by the big corporations who claim only to want to organise fairer trading policies themselves, when their true agenda is to control the entire food production processes to their own financial advantage. Read here the long article in The Guardian by Samanth Subramanian 23rd July 2019
Sustainable Woodstock and Fairtrade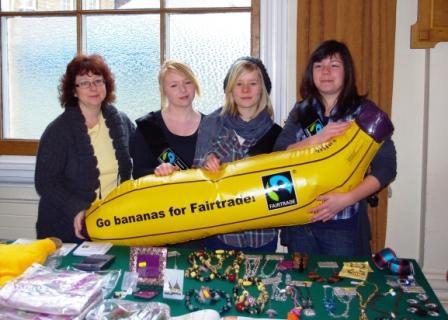 Sustainable Woodstock supporters recognise that Fair Trade and Sustainability go hand in hand, and many members of the group are also members of Woodstock's Fair Trade group.

A decision was taken early on that it made sense to combine meetings whenever convenient and for each group to support the other.

Woodstock's Fair Trade group was set up in 2006 following a resolution at Woodstock Town Council, www.woodstock-tc.gov.uk that the town should aspire to
Fair Trade status. Although formal status has yet to be applied for, we believe the town easily meets the required criteria. We have held at least four Fair Trade events in the town including a Civic Reception for Woodstock businesses to encourage a greater take-up of fairly traded products for sale. We have had three coffee mornings in the magnificent Mayor's Parlour of the town hall (with grateful thanks to the Mayor), at which the profile of Fair Trade has been raised.
A Fairtrade Coffee morning at the Town Hall
The first was supported by The Blenheim Tearooms who use only fairly traded tea, coffee and sugar. The second featured a display of Fair Trade products from Woodstock's convenience store, "The Box of Delights". The latest included displays by "Silken Dalliance" of silk products from Vietnam and Cambodia and from "One Village" http://www.onevillage.org/ of their many products from around the world, all of which are fairly traded.
Our Fair Trade coffee mornings are held in conjunction with the monthly Farmers Markets which we believe compliment the theme of sustainability and cooperative trading
Woodstock's "One Village" is a retailer and wholesaler of craft made functional articles for the home: rugs and floormats, cushions, lampshades, duvet covers, throws and textiles, home accessories and crockery, baskets and containers and more. But also, and actually more importantly, it is a service for the producers of these articles – craftmakers in some of the poorest parts of the world. One Village was set up for their benefit: to build up communities, to stand alongside others in the struggle towards a more equitable and just world order. One Village is an independent foundation begun in 1979.
North Aston Organics has been supplying freshly harvested vegetables to the local are for 12 years. They run an Organic Vegetable Box Scheme. If you're interested why not give them a ring on 01869 347702.
And should your travels (by sustainable means, of course) take you south to Wallingford, then why not visit Wallingford's Fair Trade Co-operative shop. Just Trading http://www.justtrading.co.uk/ is a small shop in the centre of Wallingford supplying fair trade goods, organic wholefoods, environmental products and information.
Just Trading is a workers' co-operative, aiming to make it easier for people to obtain fairly traded items and adopt a healthier, more sustainable lifestyle. They supply high quality food, clothes, gifts, paper and household products, jewellery made from recycled glass, brass and plastic from Ghana, wooden tools from Nether Wallop (wherever that is!) and clothes from Peru made from organic cotton that is naturally coloured.
insert content here